Introducing 'Pro Race Academy': A Collaborative Venture by the Sodikart Group, Sodi Racing USA and Piquet Sports
New program to focus exclusively on young drivers in karting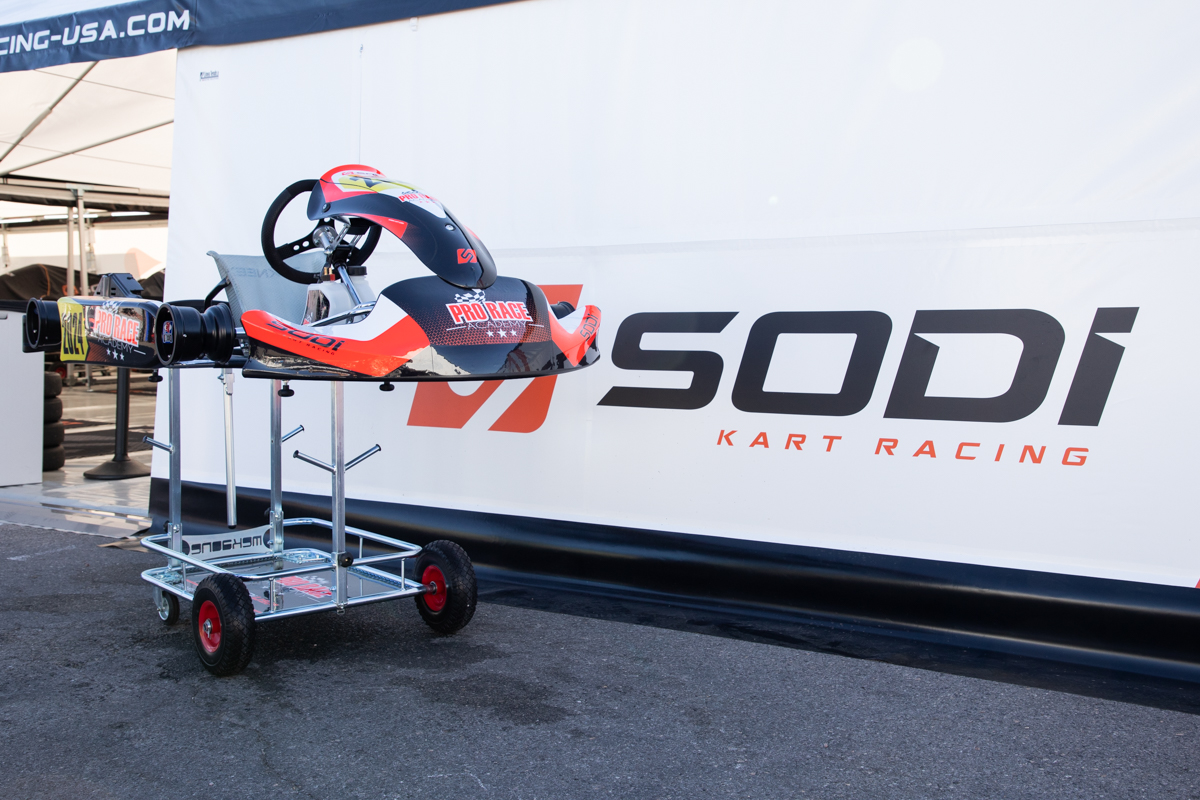 Pro Race Academy kart on display at the Superkarts! USA SuperNationals 26 in Las Vegas (Photo: EKN)
Following a year of significant victories for Sodi chassis in local and national races across Cadet categories and Senior chassis, the globally renowned Sodikart Group and Sodi Racing USA are thrilled to announce their brand-new endeavor, the "Pro Race Academy", set to launch in 2024. Distinguished by its exclusive focus on young drivers in the Micro and Mini classes, the Academy enjoys the robust technical support of Piquet Sports.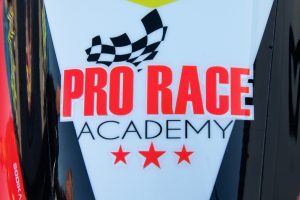 The Pro Race Academy is specially designed to cater to the next generation of motor racing – boys and girls aiming to make their mark. Offering more than just a traditional team experience, the Academy makes available a vibrant platform for a select group of talented youngsters. Its unique approach fosters growth both on and off the track, with insights from significant leaders in motorsport, including former Formula One, INDYCAR and Endurance drivers, complemented by comprehensive support including medical assistance, sports training, experience coaching, mechanical classes, and marketing aid.
Upon the culmination of each season, a distinguished panel comprising key personalities from the motorsport sector will convene, potentially awarding one or more Pro Race Academy drivers a scholarship for the succeeding season.
This integrated approach aims to support highly skilled young drivers towards reaching the pinnacle of world motorsport, both on and off the track.
With the leadership of Juan Valderrama and coaching expertise from Federico Montoya, brother of former F1 star Juan Pablo Montoya, both known for significant results with their young Micro drivers within Piquet Sports, the Pro Race Academy is set to make a strong presence in the 2024 SKUSA, USPKS and STARS national championships.
"We have been working very hard for months to prepare this project, the ambition of which is to get the best out of each driver entrusted to us. Each driver is different, and our role is to provide them with a unique experience, to build their confidence and offer them a lot of success at the highest level. The PRO RACE ACADEMY is one of the most ambitious projects that has been presented to me, so I am very proud to be part of it" confirms Juan Valderrama.
Given the exclusive nature and limited slots in this program, we strongly encourage parents of aspiring drivers to reach out directly to the Pro Race Academy.
Please inquire about the entry conditions for this unique program at contact@prorace.academy. A dedicated website to Pro Race Academy is under construction along with the creation of social media platforms by the end of the month.
Bertrand Pignolet (Chairman of Sodikart Group)
"As a leader in the karting industry and in full development, particularly with our racing department, I was intrigued when Sodi Racing USA asked me to participate in this very ambitious project. Sodikart has supported many very young drivers, today in Formula 1 such as Charles Leclerc, Esteban Ocon, Pierre Gasly… Today, I am convinced that the PRO RACE ACADEMY will meet a very important expectation and will help prepare the future stars of international motorsport and it is why the Sodikart Group is very proud to strongly accompany and support this project."
Thierry Germanovitch (CEO Sodi Racing USA)
"Beyond my lifelong passion for karting, I have always been passionate about the development of young drivers. Many of them have become professionals. Quickly after the successful launch of Sodi in the USA and the impressive results of our Cadet chassis, I said to myself that the American market could not do without a dedicated team that is as professional and unique as possible, reflecting what already exists in Europe and by going even further into the concept. To do this, we will not hesitate to surround ourselves with the most recognized motorsports skills to support our PRO RACE ACADEMY drivers on the path to success."
Nelson Piquet Jr (Ex Formula 1 driver and Co-Owner of Piquet Sports)
"When Thierry mentioned a possible association of Piquet Sports with Sodi at the start of 2023, Carlos Iaconelli, my friend and Team Boss and I were impressed by their determination and their project. Today, after only 9 months, I can only salute the work accomplished and the strength of our collaboration which continues to grow, with many successes already. So, when Bertrand, Thierry, Carlos spoke to me about this PRO RACE ACADEMY project and the way in which they wish to develop the concept, I could only regret not having known a concept like that myself during of my youth in karts. Obviously, I will bring my experience, my networks and will participate directly in coaching sessions with our young boys' and girls' drivers. Can't wait for the launch in 2024."
Anyone interested in the Sodi chassis line and products, or looking to become part of the Sodi Racing dealer and team network, are advised to visit www.sodi-racing-usa.com or to please contact Sodi Racing USA directly via email contact@sodi-racing-usa.com. For more information about Piquet Sports, email carlos@piquetsports.com
Sodi Racing USA (The Karting Distribution) is the national importer and distributor of Sodi chassis, products and accessories, including Tekneex, MekaOne and Box's accessories. Follow the Sodi racing teams and product updates via our social media @sodiracingusa.