EKN OutLap: EP65 – Superkarts! USA SuperNationals 26 – Part 2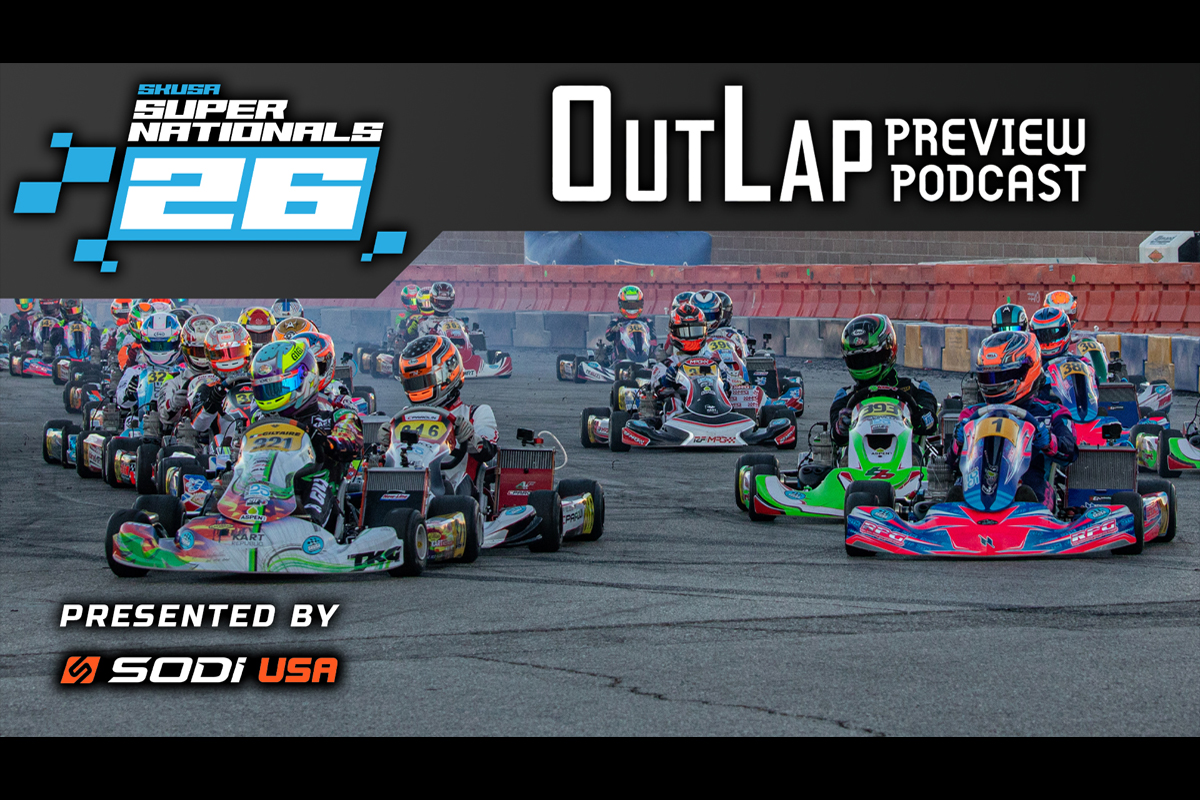 The EKN Trackside Live program visits multiple events throughout the karting season. Leading up to major events on the calendar, EKN is happy to provide a show as part of the EKN Radio Network. The EKN OutLap is a preview podcast show, geared at providing you the top stories, breaking news, and championship battles going into the weekend.
The road to the Superkarts! USA SuperNationals 26 is complete, as haulers and teams filling in the paddock outside the Las Vegas Motor Speedway for the November 8-12 event. Over 500 entries will be competing for SuperSunday glory in the nine categories offered for a chance to enter the history books. To help preview the event, EKN has broken up the classes into two groups, with four classes covered in the first show. The remaining classes, including KA100 Junior, X30 Junior, KA100 Senior, X30 Senior and Pro Shifter for Part 2 show. Rob Howden, David Cole and Nate Dean discuss these classes and more in this episode of the OutLap, presented by Sodi Racing USA.
Visit the EKN Podcast page or find all the podcast episodes on Podbean.com, iTunes, Google Play, or Spotify by searching EKN Radio Network.
---