2024 US Trophy West Series: Race Rotax Program Expands to Amarillo and Grand Junction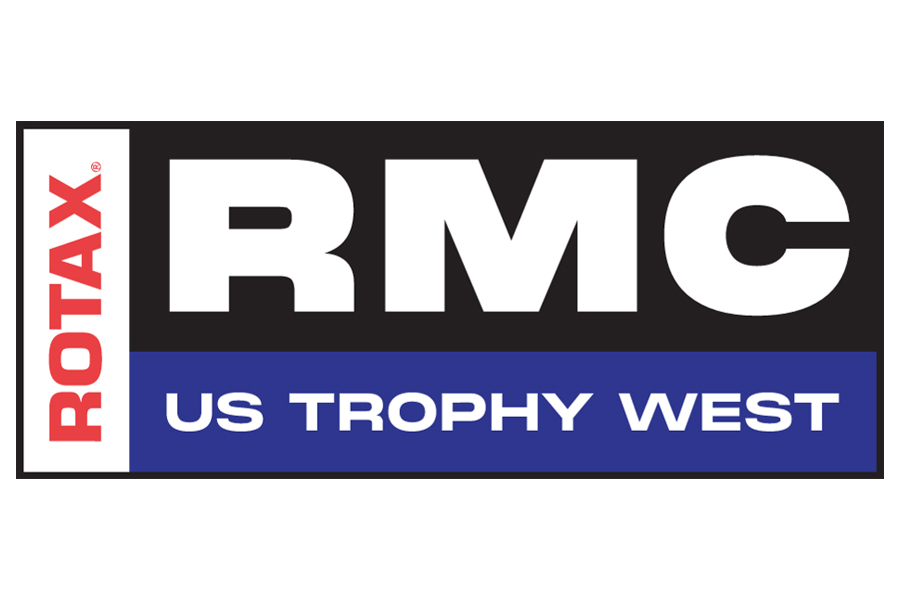 Hot off the heels of its September announcement, J3 Competition is back with exciting new details for the 2024 US Trophy West series. These updates further bind the brand's overall commitment to the Western United States.
For the 2024 season, the series maintains consistency by aligning closely with the 2023 sporting and technical regulations, complemented by the high-performance and easily managed Rotax product line. For 2024 the series will continue its official Friday practice followed by individual race days on Saturday and Sunday, with the added twist of reverse track configurations between the two race days.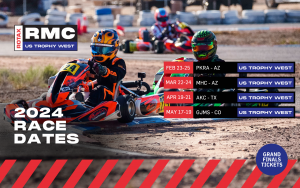 There will be opportunities for series champions in selected categories to secure coveted 2024 RMC Grand Finals Tickets which will set this season apart. Coupled with a full list of additional prizes alongside the EXGEL driver exchange program, the 2024 US Trophy West series offers an unprecedented opportunity for participants. Be on the lookout for more details on the ticket allocations, prize packages, and more appealing details on the horizon.
The series kicks off on February 23rd through 25th at Phoenix Kart Racing Association (PKRA) in Glendale, AZ, followed by Musselman Honda Circuit (MHC) in Tuscon, AZ on March 22 – 24, with both event weekends landing during prime springtime weather in the sunny Copper State. The third event weekend will take place on the previously announced dates of April 19-21, 2024 at Amarillo Kart Complex (AKC) in Amarillo, Texas. The cornerstone of the Texas panhandle, Amarillo provides the perfect southwest facility boasting a challenging top-level circuit with what is sure to be phenomenal weather.
"We are excited to maintain our program's ethos while being able to stretch into Texas at such a great circuit. Kyle and Brad from AKC have achieved some really groundbreaking improvements to the facility in Amarillo and being able to encompass Texas into our growing program is going to be fantastic." – John Giacomelli, J3 Competition.
Listening to competitors and providing a consistent value-based program has always been at the forefront of J3 Competition's Race Rotax program.  With this in mind, the US Trophy West series will add one additional event weekend which will conclude the series championship on May 17-19, 2024 at Grand Junction Motor Speedway (GJMS) in Grand Junction, Colorado.
"With the commitment to racers in the western United States, we are bringing Colorado's favorite GJMS back into the Rotax fold while adding AKC in Texas further shows our commitment to providing an exceptional program on an attainable platform." – John Giacomelli, J3 Competition continued.
2024 US Trophy West Series Schedule:
Rounds 1 & 2: PKRA – Glendale, AZ | Feb 23 – 25, 2024
Rounds 3 & 4: MHC – Tucson, AZ | March 22 – 24, 2024
Rounds 5 & 6: AKC – Amarillo, TX | April 19-21, 2024
Rounds 7 & 8: GJMS – Grand Junction, CO | May 17-19, 2024
As registration details will be announced soon and will open this December, stay informed about the latest developments by checking out J3 Competition's online resource for all things Race Rotax at: www.RaceRotax.com and by following @RaceRotax and @J3competitionOfficial on social media and subscribing to our informative newsletters for all the latest updates.