Industry Insider: MPG Motorsports
From a garage to one of the quickest growing operations in North American karting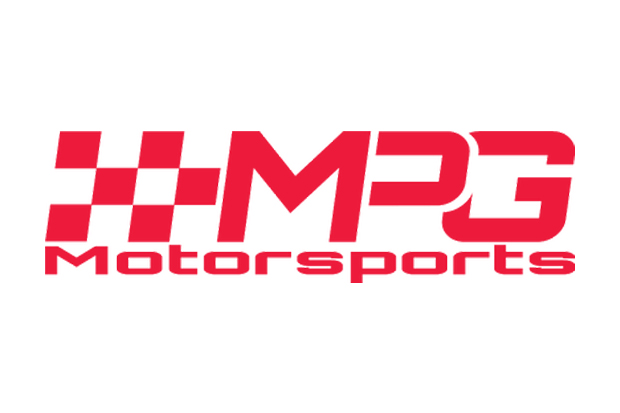 It all begins with a name. Some companies use initials from their name, a family pet, or maybe the street or area one grew up in. The spot that Billy Vincent and his brother Brett spent the most time as kids and throughout their high school years was in 'My Parents Garage'. And that is where it all started for MPG Motorsports.
The town of Kenosha, Wisconsin is the halfway point between the cities of Chicago and Milwaukee. The Vincent family was involved in anything that had to do with speed, including sailboats, Formula Fords and Can Am cars. It was through this that Billy Vincent fell in love with motorsports, watching his dad Bill compete in SCCA during regular trips to the famed Road America road course, the track that became a second home. It wasn't until Billy was 18 that karting entered his life. He learned about the sport and competed with the Badger Kart Club and at Concepts Hauler Motor Speedway in Norway, Illinois – hauling their equipment in a used bread van. During his first time in a kart, Billy suffered broken ribs, but despite that rude introduction he loved the simplicity and opportunity for innovation within the sport.
At the same time, Vincent wrapped up high school and was seeking his role in society. He attended Universal Technical Institute in Chicago. He attempted working at a car dealership once he completed his training, but felt it was not the right path for him. Eventually, he was able to connect with his uncle who was working at Penske Racing and was able to line up a part-time position for him at Newman/Haas Racing, which was based in the Chicago area.
It was here that Vincent found his calling, doing anything and everything they asked, while also taking in the knowledge getting passed down to him from the elder mechanics and engineers working in the shop. He went from a part-time position to eventually getting hired full-time. After his five years there, working up the ranks within the organization, he transitioned over to Penske and worked with the Porsche RX Spider program as a crew chief for the team. Through that program, he moved to Pennsylvania, lived abroad in Germany for a time, and then settled in at their USA headquarters in Mooresville, North Carolina.
During this time, the sport of karting re-entered Vincent's life. Professional drivers and mechanics for the motorsports teams in the area would go make laps at the Charlotte Motor Speedway kart track and venture off to the Carolina Motorsports Park in South Carolina until the Mooresville Motorplex was built at the end of 2012. Vincent met Eric Jones of KartSport North America at the facility and was part of the group that began renting Garage #1.
The spark returned for the sport of karting with his brother beginning karting once again as well. Brett began racing and winning at Badger Kart Club. Following a wreck, Brett put his fabricator skills to work to develop a chassis jig to help rebuild their karts. From there, he used the jig to begin building their own chassis. The name…MPG.
It was then in 2019 that the MPG name went to the next level. Billy Vincent and IndyCar champion Will Power partnered up for the Superkarts! USA SuperNationals. Throughout the event, the two had conversations about branding a kart with Will's name. It evolved quickly, and in early 2020, Vincent had worked out a program with Kart Republic North America and the factory in Italy to begin producing the Will Power Kart under the distribution of the new MPG Motorsports.
The hurdle of the COVID-19 pandemic halted the projected launch that began at the SKUSA Pro Tour WinterNationals from NOLA Motorsports Park. Once the summer season began, MPG Motorsports and KartSport North America began building a strong CV with victories and podiums in Senior and Junior competition. MPG Motorsports, however, needed a new home, and Whiteland Raceway Park in Whiteland, Indiana was the ticket as it was close to where Vincent was now working in Indianapolis at Arrow McLaren.
The second half of the MPG Motorsports takes us to the streets and dirt tracks of Indiana with Chase Jones. The now 26-year-old began his stint in karting practicing in between oil cans in the Panther Racing parking lot with his father Keith when he was four. It wasn't long after that he began racing Kid Karts at Whiteland Raceway Park and New Castle Motorsports Park. Jones stuck with club and some regional racing as he advanced into the Cadet years before putting more of a focus on regional and national events. Among the list of victories to Jones' resume is the TaG Junior win at the 2011 edition of the Rock Island Grand Prix. Street racing in Indiana was a major part of Jones' development in the sport.
It was in 2016 that Jones began dirt racing in the Kenyon Midget Series with Sarah Fisher Hartman Racing development team. He progressed into full-size midgets on dirt for two years and then sprint cars after that until the middle of 2021.The connection with Sarah Fisher and Andy O'Gara went beyond midget and sprint car racing, as they hired Jones to be the Whiteland facility manager in 2019 when they took over the ownership.
The connection between Vincent and Jones began just as the COVID-19 pandemic got underway. Jones was setting up a new single kart garage for himself at Whiteland in May 2020. He had just gotten back into racing karts after three years away due to his commitment to sprint car and midget racing. On the same day that Jones was setting up his garage, so were the Vincent brothers with a brand-new Will Power Kart, which had just launched a few months prior in a relationship between Billy and IndyCar champion Will Power. Vincent asked Jones to borrow a ladder to hang up a fan, and the conversation began.
"We ended up talking and telling stories to one another the rest of that day and realized he had known of my father 'Jonesie', along with a lot of the same people in the IndyCar paddock," stated Jones.
One of the shared friendships was with Chris Wheeler, who Jones had worked with for many years in karting and beyond. Vincent happened to call Wheeler that night to get more insight into who this Chase Jones was.
"He told Billy I was a badass. The next day, Billy asked me to race the new WPK at the Whiteland club event that weekend. Long story short, we ended up winning every club race we entered!"
From there, a great relationship was formed. Jones went on to be part of their race team at the USAC Karting Battle of the Brickyard, winning the Senior 100cc class to drink the milk at Indy. That, and other good runs at national events, in addition to the work ethic shown by Jones, convinced Vincent to bring on the Indiana native as part of the management side of MPG Motorsports while still being in college and finishing his business degree through the Kelley School of Business at IUPUI. It wasn't long before Jones was then asked to become part owner.
"We got a lot of customer interest very quickly," added Jones. "We later moved into our newer garage, which was half a building at WRP. All in a three-year span, we went from myself and a few drivers in 2021 out of a single kart garage to now averaging eight to 16 drivers a weekend on the national series schedule."
This quick growth and a great working relationship with the Whiteland Raceway Park brought a new home to coincide with the track expansion plans conducted at the Indiana facility at the end of 2022. Opened this past spring, the new MPG Motorsports headquarters located at WRP has a store front, offices, design room, bathrooms, along with a full kart shop that includes six kart bays, fabrication area, and stock room full of inventory.
"The new home for MPG wouldn't be possible without meeting with Andy O'Gara and Sarah Fisher about our ideas and plans of what we were wanting to do," continued Jones. "They took our dreams and ideas, turning them into reality.  All in all, our mission is to help provide drivers, mechanics, and families the best experience and pathway in motorsports all while continuing to grow the sport."
Part of their mission to help grow the sport came with the two summer camps they held at the Whiteland Raceway Park. The first was held on June 10-11, featuring sessions on racecraft, advanced driving techniques, physical training led by Elite Performance, mental training and a sponsorship seminar. A total of 14 drivers took part in the two-day session and were welcomed at the beginning by Indy 500 champion Tony Kanaan. A second camp took place on July 26-27, building on what those who took part in the first camp and bringing new drivers up to speed.
Helping with the camps and the day-to-day operations with MPG Motorsports is Race Liberante. The Race Factory founder began his relationship with Vincent and Jones at the 2021 Rock Island Grand Prix. Liberante piloted one of their original 'MPG' chassis in the Briggs 206 classes while also racing multiple other categories in his Race Factory rides, pitting along with the MPG crew. It was a successful weekend, something that bonded the three of them that has continued into a strong working relationship between MPG and the Race Factory program. Liberante has been a big asset for the race team operations and the two summer camps.
The Race Factory name continues under the MPG operation – serving as what it was meant to from the beginning – a lifestyle brand with a purpose of marketing to those within and outside the sport to promote what karting is. Their karting focused swag is available at the MPG trackside shop and online.
Add in the younger branch of MPG Motorsports and Braden Eves. A successful karter with championship and victories during his Junior and Senior career, Eves went up the Road to Indy program, earning the USF2000 Championship in 2019 before contesting the Indy Pro 2000 level over the next three seasons with a best championship result of second in 2021. Eves helps add to the knowledge of MPG and serves as one of the leading Senior drivers during the 2023 season. He finished fifth in the USPKS KA100 Senior championship.
This is just the start of the MPG Motorsports story as Vincent announced in August his departure from Arrow McLaren at the end of the 2023 racing season to put 100% of his focus on the karting operation. Vincent's goal is to reach more than just the future karting drivers, but to help build a strong relationship between the sport and the professional levels of motorsports on and off the race. It is an exciting time to be part of MPG, heading into the 2024 season.