Team Benik and Royce Vega Score First Mini Swift Victory for Rookie Driver
Nine-year-old rookie finishes the season on the top step of the podium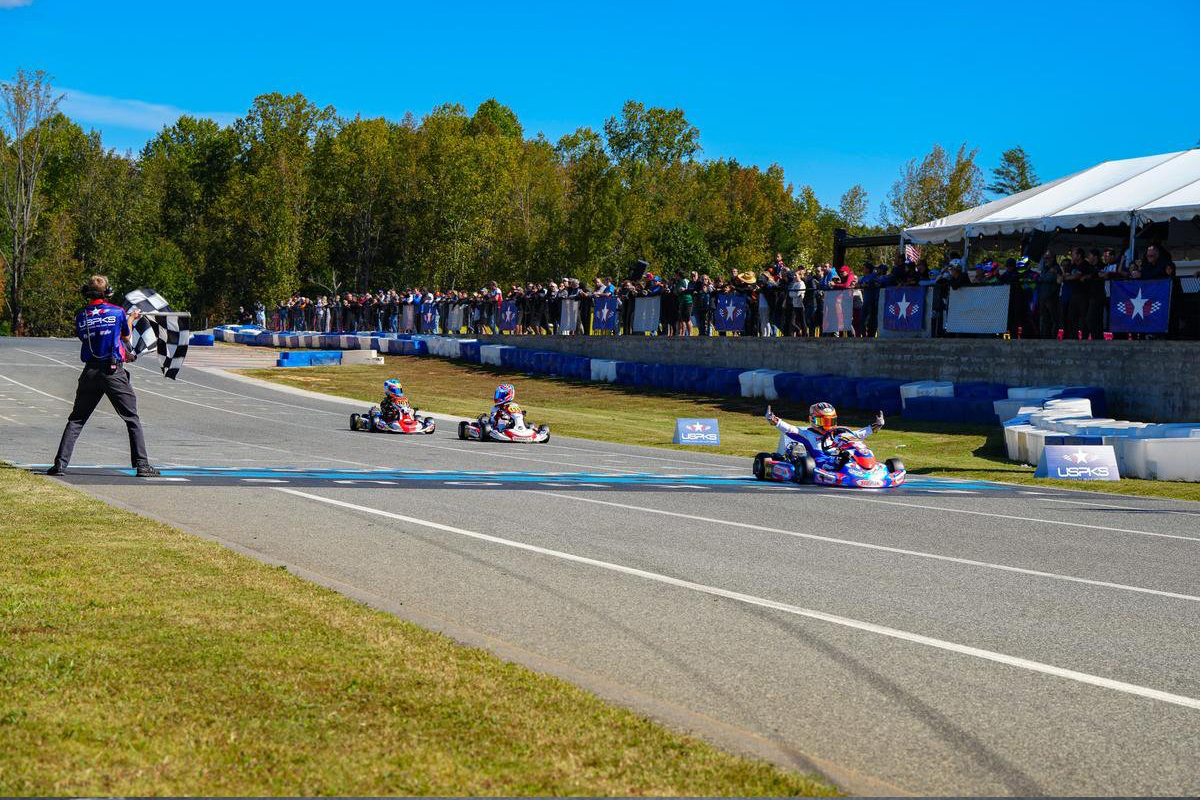 Royce Vega claimed his first win after moving up in class earlier this season
(Photo Credit: Studio 52)
It was a trip to the newly renamed Trackhouse Motorplex for the final round of the 2023 United States Pro Kart Series (USPKS). With a season that featured race wins, podium results, pole positions, and fast lap honors, it was time to do it all again in Mooresville, North Carolina. Stealing the show for Team Benik was nine-year-old Royce Vega who rocketed his way to the front of the field, scoring the final race win of 2023, and building some momentum toward the two biggest karting events in North America. 
Earning his first Mini Swift win since jumping to the higher horsepower class earlier this season. Vega flexed his muscles through the three heat races, winning two of them and scoring fast lap honors along the way. With his results, Vega would start the final wheel-to-wheel action of the USPKS season Sunday from the outside of the front row.
"It was a great weekend by Royce," explained Team Owner Nick Mitchell. "He was very smart and calculated in his decision-making and never really put a wheel wrong. The main event was a terrific drive, holding competitors at bay and earning his first career Mini Swift win!"
Falling to fourth on the start, Vega methodically worked his way back toward the front and took over the lead on lap ten of the 20 lap final. With fast and consistent race laps, Vegas was able to defend when he needed to and drove to the checkered flag taking the victory by just over half a second.
Mitchell added, "This result will provide Royce some momentum heading into Las Vegas where he will battle in Mini ROK at ROK Vegas and the Mini Swift at the SKUSA SuperNationals."
Proving their success in the Cadet ranks, Team Benik will now shift their focus to the ROK Cup USA ROK Vegas event October 25-29 at the RIO All Suite Hotel and Casino. Following that, Team Benik will have a large driver lineup at the Superkarts! USA (SKUSA) SuperNationals at the Las Vegas Motor Speedway November 8-12. Interested in competing in Las Vegas? Contact Team Benik today. 
For more information on Royce Vega, please visit Royce Vega on his social media channels – Facebook or Instagram – or contact Marco Vega here.