Exprit Kart World Champion 2023 In OKJ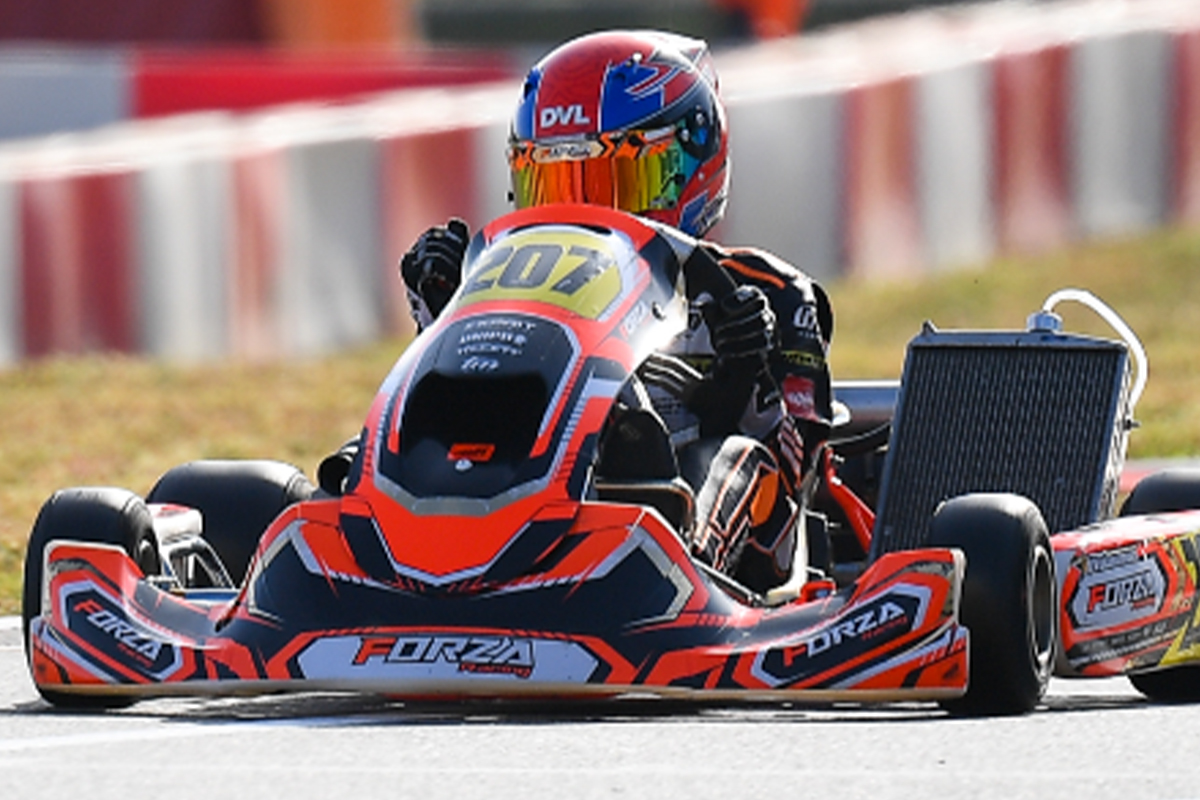 At the FIA Karting World Championship in Franciacorta, Italy, our Exprit Noesis RR again once more wins the title in the "Junior" category, duplicating the successes achieved in 2017 and 2021.
A 2023 edition of the FIA Karting World Championship to be framed for Exprit Kart. At the Franciacorta Karting Track in Castrezzato (Italy), our Exprit Noesis RR leads the final of the OKJ category, thus delivering the third world title to OTK Kart Group after those obtained in 2017 and 2021, respectively with Dexter Patterson and Kean Nakamura Berta.
Protagonist of the weekend is Dries Van Langendonck: third on the starting grid of the final, the Belgian driver immediately gets the second place in the very early stages of the race, after which he goes on the attack during the 2nd lap and takes the lead of actions. From that moment, the young driver coming from from Heusden-Zolder turns out to be uncatchable and passes first under the checkered flag, with a gap of more than two seconds over his closest pursuer. Not only that, because Van Langendonck also sets the fastest lap of the whole race.
The Noesis RR chassis thus collects its first World victory on the occasion of one of the most attended and competitive categories of the international karting scene, with as many as 123 drivers registered at the Franciacorta event. A result that once again confirms the high technical and technological material of the chassis marked by OTK Kart Group.