E10 E-kart Cup Set to Electrify the Rotax Max Challenge Grand Finals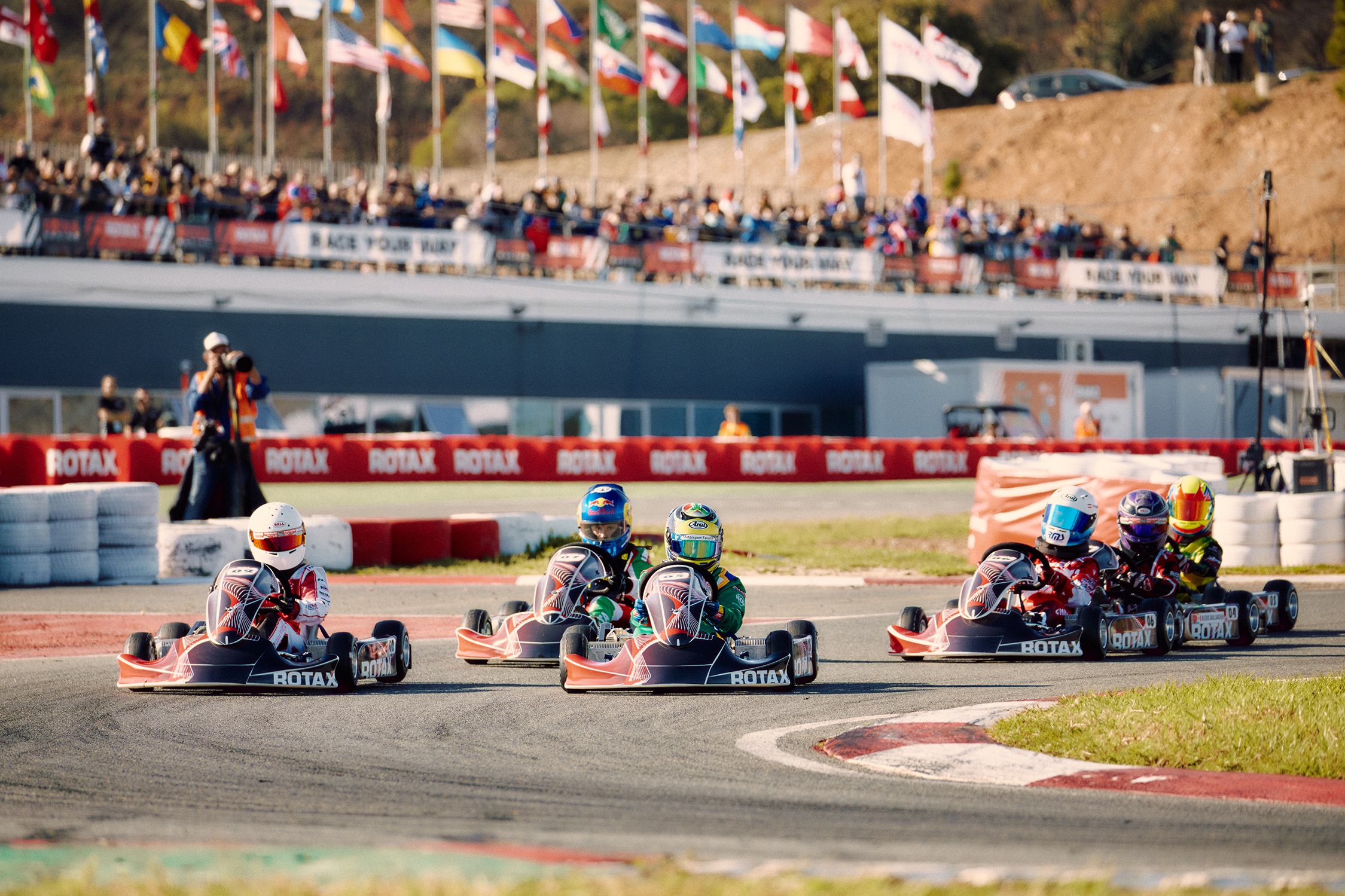 We're glad to announce that the 2023 Rotax MAX Challenge Grand Finals will feature an electrifying addition – the E10 E-Kart Cup. Twelve young and talented Mini MAX drivers, who narrowly missed out on qualifying for the final race during the pre-
finals on Friday, will have a golden opportunity to showcase their skills in a special race with the new Rotax E10 E-Kart. This unique event not only promises thrilling competition but also underscores the importance of sustainable racing in the modern motorsports landscape.
The E10 E-Kart Cup, set to be held during the finals of the Rotax MAX Challenge Grand Finals on Saturday, December 09, 2023. As soon as the Mini MAX drivers, who are qualified for the E10 E-Kart Cup are set, we will see them gathering to assemble the E10 powertrain on their Mini Chassis' followed by a free practice session. The E10 powertrains already will be drawn to the starting numbers during the official raffle of the event.
As soon as the assembly is done, the racers undergo a security and functional briefing for the electric kart and then have the chance for a free practice session on Friday evening. This valuable track time gives them the opportunity to get acquainted with the unique characteristics of the E10 E-Karts.
With its incredible acceleration and the unique Boost function, which allows drivers to access an extra burst of power for strategic overtaking maneuvers, the E10 E-Kart has a different drivability compared to combustion engines.
Peter Oelsinger, General Manager BRP-Rotax / Member of the Management Board, Vice President Sales, Marketing RPS Business & Communications, expressed his enthusiasm about this innovative addition, saying, "The E10 E-Kart Cup is a testament to our commitment to fostering talent and embracing sustainable racing technologies. It's an exceptional chance for these young drivers to demonstrate their skills in a new and challenging way." But the highlight for the E10 E-Kart Cup won't just be the race itself. During the official prize-giving ceremony of the RMC Grand Finals, the winners will be awarded with a special trophy to be crowned as the champions of the first E10 E-Kart Cup at the RMCGF.
The Rotax MAX Challenge Grand Finals has always been a showcase of the best karting talents from around the world, and this year's inclusion of the E10 E-Kart Cup adds a new and exciting dimension to the event.