E-Viper: OTK Kart Group Launches the "Game-Changer" of Electric Rental Karts at Laapa '23, in Vienna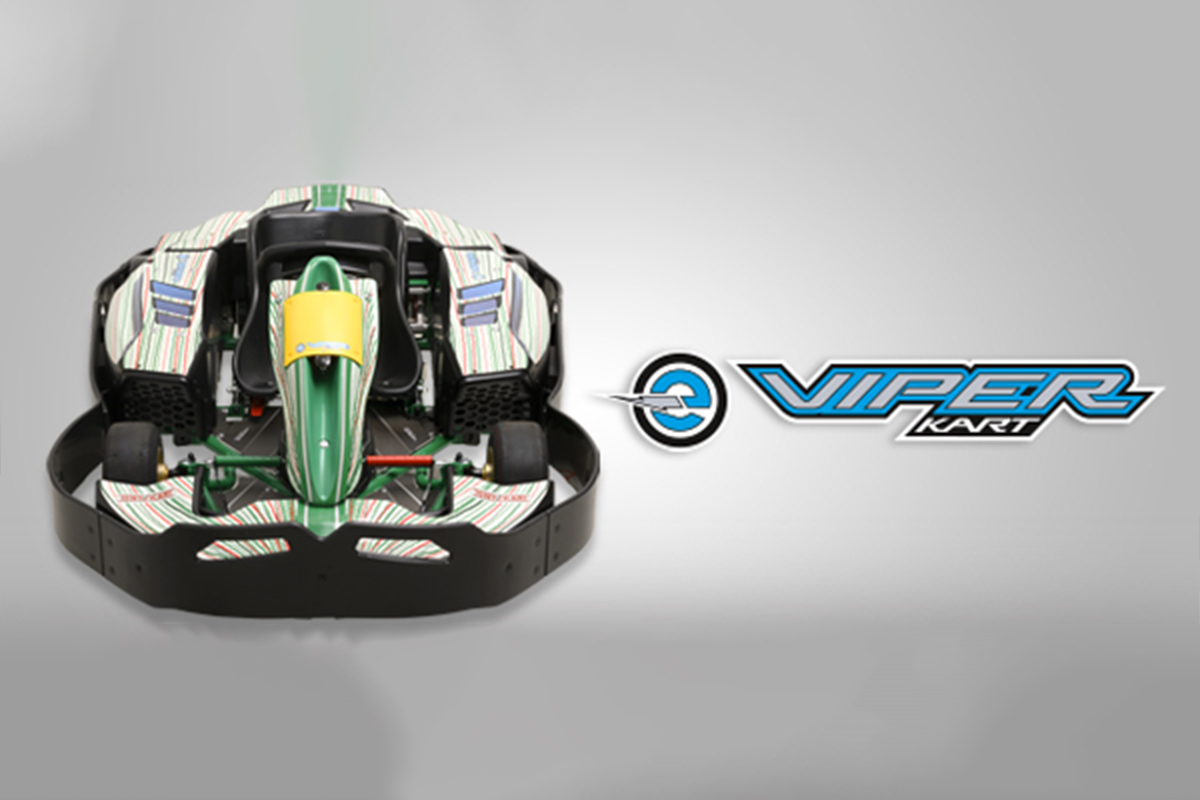 From September 25th-28th, 2023, OTK Kart Group will take part as an exhibitor (stand C-407) in IAAPA EXPO EUROPE 2023, which will take place at the "Messe Wien" exhibition and congress center in Vienna, (Austria).
IAAPA is the flagship event for all stakeholders of the industry of attractions and in Vienna will host over 600 exhibitors on an exhibition space of more than 17,000 m2.
The ideal stage, then, to introduce the very new E-Viper Electric Kart, the first electric kart by OTK – completing the range of models with internal combustion engines, Viper Kart Senior and Junior, launched in 2020-designed with the aim of transforming the "green" rental kart scenery.
The E-Viper combines the latest lithium battery technology with a brushless permanent magnet motor able of delivering a "capacity-to-weight" ratio of 0.589 Ah/kg, the best on the market, as far as electric rental karts are concerned.
As always for OTK Kart Group, the safety and quality standards that the new model of the Viper Kart range is able to offer rental karting operators and their customers are also first-level.
Learn all about the E-Viper Electric Kart, read the news in the viperkart.com blog.