2024 Australian Kart Championship Calendar Released
New venues and host clubs unveiled for 2024 AKC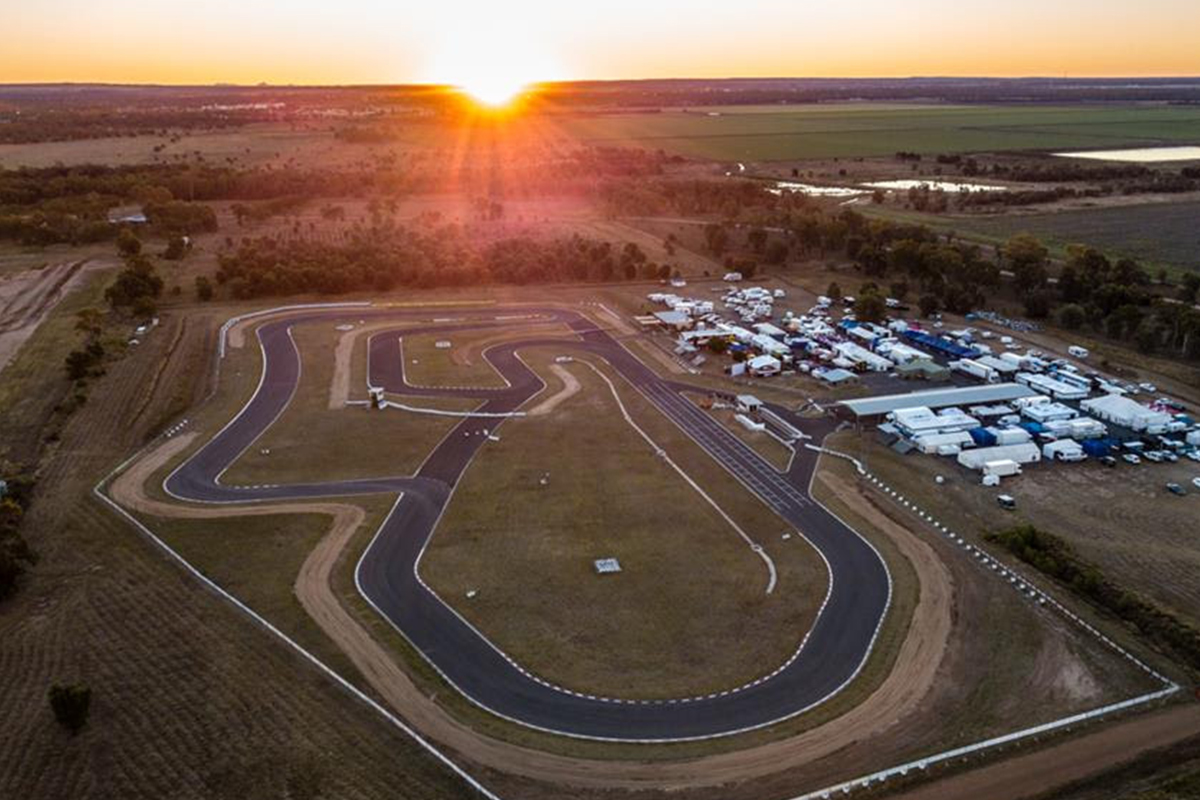 The Emerald Karting Club will return to the Australian Kart Championship schedule in 2024
(Photo: Pace Images)
Karting Australia is pleased to announce the 2024 SP Tools Australian Kart Championship calendar of events.   
After shattering all participation records in the 2023 Championship, the 2024 season is poised for another spectacular year. The upcoming schedule introduces two new host clubs and venues while welcoming back three iconic circuits to the championship roster – one of which has undergone a major redesign since the Championship last raced there in 2022.  
The Championship starts on the final weekend of February, on Southern Go Kart Club's new look, longer, Bolivar Raceway in South Australia.  
Round two of the Championship will take place at the popular Eastern Lions Kart Club in Seymour, Victoria, from April 19 to 21. 
Emerald Kart Club, located in Central Queensland, will host Round three on the first weekend of June. It is anticipated that this round will see the debut of the Club's state-of-the-art track lighting system for competition.  
The final two 2024 events will see the Championship visit host clubs that are new to the AKC roster. Coffs Harbour Kart Racing Club on the stunning NSW coast will host Round four from July 19 to 21 on their new layout following the largest track and facilities rebuild in AKC history. 
The season finale from August 30 to September 1, will see more history in the making with the Championship debuting at the recently extended and resurfaced Oakleigh Go-Kart Club in South-East Melbourne. 
2024 AKC Regulations will be released in November with Championship pre-registration also opening at that time. 
Dates and Venues of the 2024 Australian Kart Championship* follow: 
Round 1 – February 23 – 25
Southern Go Kart Club, Bolivar, SA
Round 2 – April 19 – 21
Eastern Lions Kart Club, Seymour, VIC
Round 3 – May 31 – June 2
Emerald Kart Club, Emerald, QLD
Round 4 – July 19 – 21
Coffs Harbour Kart Racing Club, Coffs Harbour, NSW
Round 5 – August 30 – September 1
Oakleigh Go-kart Club, Oakleigh, VIC
*Note: Championship dates and venues are firm at the time of release but may be subject to change at the discretion of Karting Australia. 
Keep an eye out for additional information on other national event dates and venues, including details about the 2024 Rotax National Cup and the 2024 Australian Summer Series, that will be announced in November. 
Click here to download a copy of the calendar.