Event Preview: IKF Northern California Sprint Kart Series – Corning Grand Prix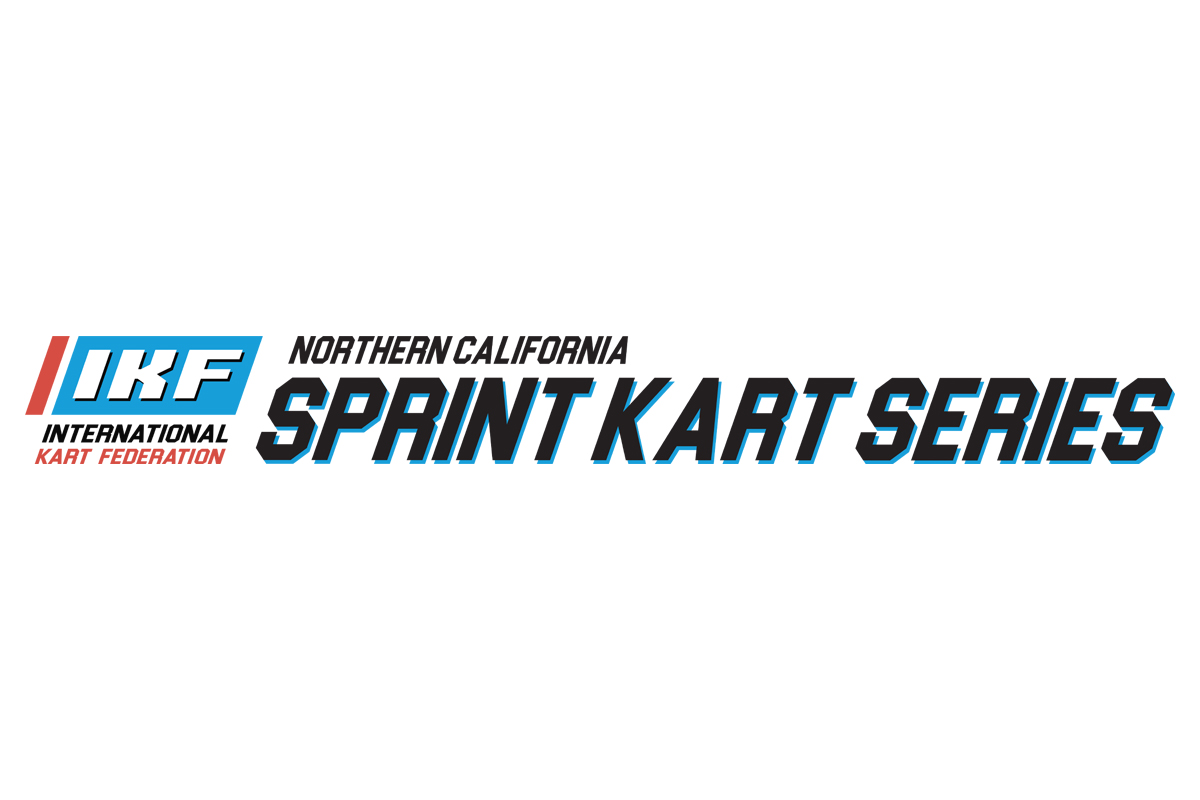 It all comes down to this…
The inaugural IKF Northern California Sprint Kart Series season wraps things up with a unique challenge, with a temporary track built at the Corning Airport. The season started in April at Prairie City, rolling through Buttonwillow and Medford, Oregon before heading to Santa Maria, CA in July. This weekend will see titles decided in this best 4 out of 5 series, with multiple drives still in the hunt.
The track itself is the brainchild of the Durbins -both Sr and Jr- having designed a 10 turn circuit that offers great flow, some rhythm sections, and ample passing zones. With a 600+ ft straightaway as well, gearing will be an early topic as the track cleans off and rubbers up through practice on Friday. "I am really excited about this event", stated series promoter Donald Durbin Jr. "Coming out here with my dad, working together on the design and setup has been a super fun experience, and I think we have a great track for everyone this weekend. Turn one is probably my favorite, and I think we have a fun, safe track that is going to be a great way to crown champions in the first season of the series."
Weather looks to be in the 90's all weekend, with teams coming in Thursday and into Friday when practice will get underway at 10am, running until 6pm. Saturday will see qualifying and a pair of heat races, before Sunday's Pre-Final and Final events – deciding the first Corning Grand Prix winners, and the 2023 series champions. Both event trophies and series championship awards will be given out Sunday night after tech clears, with $1000 going to each of the 206 champions, and an entry ticket into the SKUSA SuperNationals going to 125cc Shifter. Additionally, a $100 gift car will be raffled off from NorcalKarters.com, with the event winners in both 206 Jr and 206 Senior each receiving entries in a Challenge of the Americas event for 2024.
Jr 1 206 presented by Speedsense Motorsports, has the closest title fight coming into the weekend, as Kayden Williams carries a slim 20 point lead over Aiden Go after a drop is calculated. Go is fresh off a win last round at Santa Maria -the first of the season for him- while Williams settled for 2nd in what was a challenging weekend points-wise. This pair have a solid lead over third place Floyd Frisby, who comes into the event with a solid 139 point advantage over 4th place Patrick Meissner. Frisby, will look to play spoiler this weekend and add a win to his tally after taking home round #1, and showing the speed to do it last month as well…
Junior 2 206 presented by Cole Nelson Racing/Invader saw nearly all the championship contenders have issues last round, the worst of which being point leader Derek Dimandja, who injured his wrist and halted his event early. With round #4 being his drop, Dimanjda retains the top spot coming into the weekend on the back of a very consistent season thus far, and has enough cushion to play the points game instead of needing to win if he so chooses. Conversely, Both Nate Spitz and Jameson Gwinup will be looking to score maximum points, and will need to beat each other as well, with the duo separated by only 30 points. Both are also looking for their first wins of the season, each having come close multiple times, and have a little extra incentive with a entry into a Challenge event also on the line for the event win…
Senior 206 presented by GFC has been an exciting class to watch all season long, and we expect it to be more of the same here on the temporary circuit at the Corning Grand Prix. Dropping his absence from round #3, Kade Godbehere actually comes in as the point leader, albeit with nothing to fall back on. Winner at the season opener, followed by a 2nd at Buttonwillow and a third last month at Santa Maria, Kade's advantage reads 80 markers coming in over Travis Mitchell, looking to bounce back from a challenge event in July. Mitchell is also looking to score his first win of the year, something that would certainly boost his chances of snagging the championship in the closing stages of the year. Right there with them is the winner at Santa Maria, as Colby Romero came out on top of an extremely exciting dogfight at the end to cap off a near perfect weekend. That has him within 23 points of Mitch, and just over 100 to Godbehere and then has round #3 winner William Wallis right with him as well. Throw in Trenten Helie in 5th -a driver that could play spoiler this weekend- and this class will again be one to watch.
Things have actually wrapped up 1 round early in the Legends class presented by Step Up Karting, as Paul Booher did enough at Santa Maria to claim the championship coming in, while Frank Chavez claimed his second win of the year to solidify his spot in second right now. That said, it is all but decided for the final spot on the championship podium, as Chris Britton and Mike VanMuyden come into the weekend separated by just 2 points! Both have been nearly identical in their performances, and this one will certainly come right down to the wire.
Online registration is open through the end of today, with on site registration opening up on site as well. Friday welcomes competitors in the morning, before structured practice begins at 10 am, with each class getting 7 rounds on track. Saturday and Sunday will see full days of racing, with Practice, qualy and 2 heats on day 1, with a warm up, Pre-Final and Final to cap things off on the weekend. For full event information and to get signed up for the Season Finale of the 2023 IKF NorCal Sprint Kart Series -The Corning Grand Prix- head over to www.norcalsks.com!