Excellent Performances from Parolin in Wackersdorf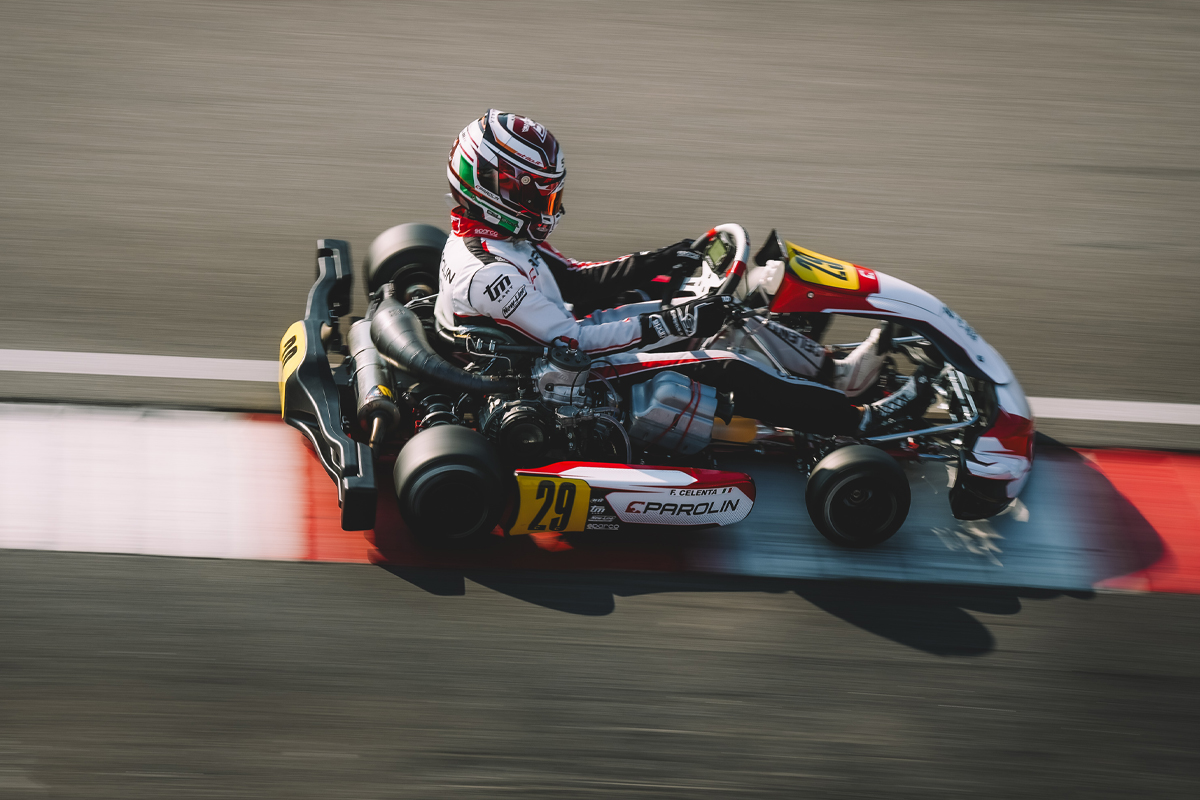 At the start of the Final, Maksim Orlov was one of the favourites in the KZ2 World Cup, as was Daniel Bray in the KZ2 Masters International Super Cup. Unfortunately, they were both eliminated at the start of the race. Genis Civico finished 9th in KZ2, while Riccardo Nalon finished 4th in KZ2 Masters. In the World KZ Championship, Francesco Celenta and Lorenzo Travisanutto made a superb comeback to finish 7th and 8th.
"It's a real shame that we weren't able to fight to the end for victory in the two categories where we had a real chance," explained Marco Parolin. "We're very proud of the work done by the whole team to put in such good performances at Wackersdorf. Maksim Orlov had been brilliant in the KZ2 World Cup with his pole position, then two heat wins, then in the Super Heat with the best lap. He was the victim of a race-ending incident on the second lap. Genis Civico had put in five good heats in the top three before having to retire in the last one. He put in a good performance in the Final, finishing 9th and gaining five places.
"Daniel Bray started in 1st position in the KZ2 Masters Final after two heat wins and then winning the Super Heat with the fastest lap. A puncture forced him to retire on the third lap. Riccardo Nalon had put in a good performance in the top five and finished 4th in the Final of the KZ2 Masters International Super Cup.
"In KZ, things were not easy at the start of the meeting. Francesco Celenta was held up in Heat 3, while Lorenzo Travisanutto gradually built up his strength. They were both able to take advantage of the chaos on the first lap of the Final to make up 12 places and finish 7th and 8th respectively in the World Championship. Travisanutto also set the second fastest time of the race."
Parolin Motorsport is now preparing for the Champions of the Future Euro Series on the Franciacorta circuit as a prelude to the OK and Junior World Championships at the beginning of October, where the Bassano del Grappa-based brand is showing great potential in both categories.