Birel ART Racing – Good Progress in OK at the WSK Euro Series in Franciacorta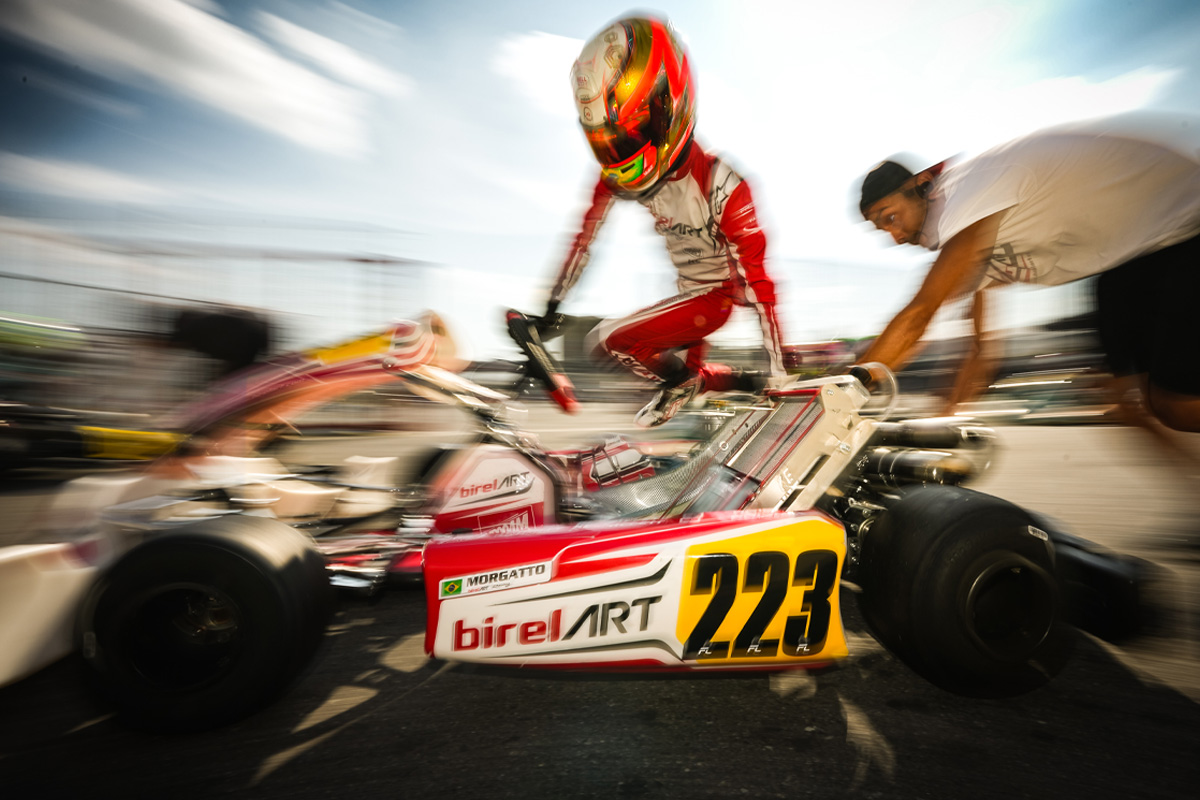 This year's WSK Euro Series kicked off on the first weekend in September at the Franciacorta circuit, which will host the FIA Karting World Championship – OK and Junior in October. Matheus Morgatto made a convincing comeback in the Prefinal, battling hard with Emanuele Olivieri. It was the young Belgian from the Leclerc by Lennox Racing team, Ean Eyckmans, who achieved the best result with a Final position of 14th.
"We saw good progress from our OK drivers, with some strong battles on track and good comebacks from Matheus Morgatto and Emmanuele Olivieri," said Riccardo Longhi, Birel ART Racing Team Manager. "They showed themselves capable of getting back into the top five in the heats, but success was not on their side in the Final. Morgatto had been very fast in the Prefinal, moving up 13 places to 4th position.
Ean Eyckmans, from the Leclerc by Lennox Racing team, was the most convincing with his 3rd place in the Prefinal (up eight places) and his 14th place in the Final. There is still work to be done in OK-Junior to regain competitiveness before the preparatory round of the Champions of the Future Euro Series in a fortnight's time. We congratulate young David Moscardi on his 2nd place in Mini U10. We will now quickly turn the page and concentrate on the KZ World Championship and the KZ2 World Cup at Wackersdorf next weekend."