PSL Team Shines With 3 Podiums at USPKS' Ohio GP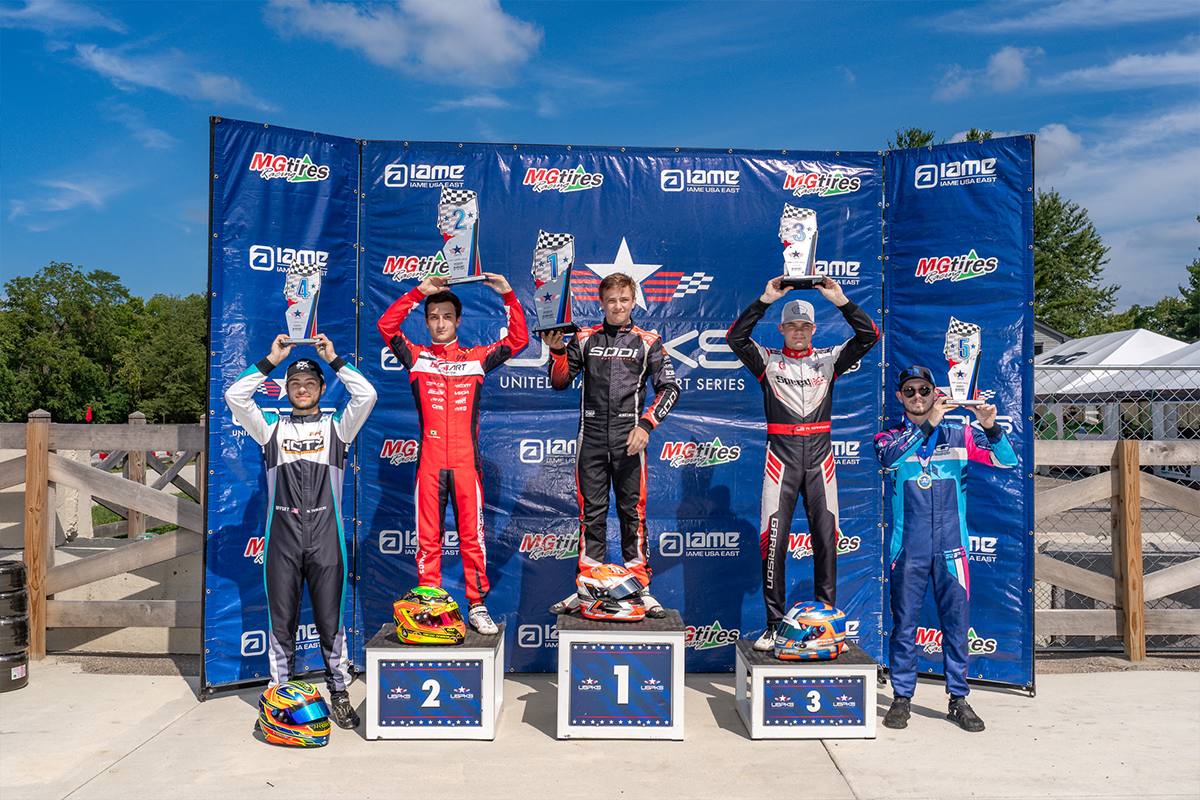 PSL Karting and Birel ART North America demonstrated remarkable performance at the MCC of Cincinnati Kart Plex during the recent USPKS round in Ohio, securing a total of 3 podium finishes and narrowly missing out on a victory.
At the Ohio Grand Prix, two second-place finishes were achieved by Diego Ramos in X30 Senior and Speedsportz's Aston Wyatt in Micro Swift. Davide Greco showcased an impressive feat by surging from the back of the qualifying pack to secure a 3rd place in the KZ category Main Event.
Unfortunately, the race leader Marijn Kremers faced a stroke of misfortune, retiring due to a technical issue while leading the race.
Kevin King, Team Principal of PSL Karting, stated, "I am pleased with the three podium finishes in 3 different classes. While we celebrate these successes, there is a tinge of regret for Kremers, who exhibited remarkable talent on the track despite the unfortunate setback."
The PSL Team's performance underscores their commitment to excellence and their ability to be competitive across different karting categories. As the season progresses, PSL Racing remains dedicated to pushing the boundaries of performance.