EKN Trackside: 2023 United States Pro Kart Series – Ohio Grand Prix Preview
Penultimate event in championship program makes first visit to MCC of Cincinnati Kart Plex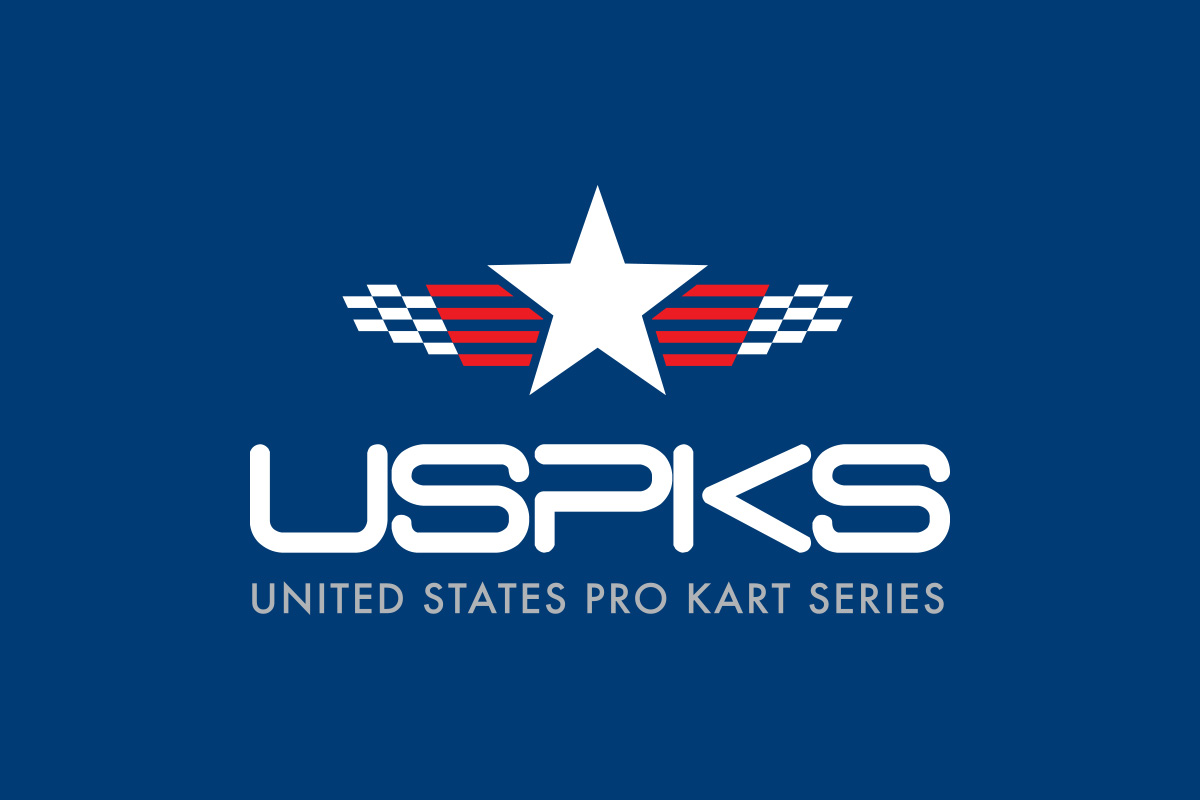 The second half of the 2023 United States Pro Kart Series is continuing with the program set to make its first visit to the Motorsports County Club of Cincinnati Kart Plex. The first ever Ohio Grand Prix will take place over August 24-27 weekend with Round Four action contested at the Batavia, Ohio facility. Championship battles continue in the eight categories that will welcome nearly 230 pre-entries.
The MCC of Cincinnati Kart Plex opened in 2007 as a true motorsports country club. The facility transitioned in recent years to begin a club series and welcome traveling regional and national programs. The Bayliff family and their partners took over the facility in 2020 and have put in a lot of effort into making it one of the premier facilities in Midwest region. The circuit was repaved and expanded to 0.95-mile in length, featuring 16 turns.
Four practice sessions will be held on Friday before diving into qualifying to close out the day. Three rounds of heat races will be contested, including the A-B-C-D format for the KA100 Junior and KA100 Senior categories. Heat points will be calculated at the end of Saturday to set the grids for the main events, with the top-42 transferring in the two KA divisions. The remainder move to the Last Chance Qualifier, as the top-six finishers transfer to feature race. All main events, along with the LCQ races, will be held on Sunday. The championship format features a best four of five rounds counted toward the final point standings, with points available through qualifying, all heat races and the main events.
One of the tightest championship battles is in the headline Franklin Motorsports X30 Pro division. Despite having three different winners over the season, none are leading the championship as Diego Ramos (PSL / Birel ART) has used consistency over the first three rounds to be the championship leader by 31 points over Senior rookie Brandon Carr (RPM / Tony Kart). Ramos has a best finish of third at New Castle while Carr was runner-up at Speedsportz. The top-five in the championship do not include any of the 2023 winners either. Pauly Massimino (BJR / LN Racing Kart) is third with defending champion Ryan Norberg (RPG / Kosmic) sitting fourth ahead of Senior rookie Helio Meza (IRM / Tony Kart). Speedsportz winner Joe Turney (CDR / Kart Republic) is seventh while New Castle winner Austin Garrison (SCR / Redspeed) sits 12th – both returning for a chance to become the first two-time winner in 2023.
Three different drivers have also won this season in the Mike Doty Racing KA100 Senior class. None are leading the championship with Peyton Phillips (Hi5 / Redspeed) leading the championship by 116 points over Braden Eves (MPG / Kart Republic). Phillips and Eves were second and third at Speedsportz, which were their best finishes on the year. Third in the championship is new SKUSA title winner Aiden Levy (CDR / Kart Republic), who will not be in Ohio due to starting college. Josh Campbell (RPM / Tony Kart) has two top-seven results to sit fourth while Speedsportz winner Helio Meza (IRM / Tony Kart) is fifth, back by only 158 points. The opportunity for a fourth different driver to win this year is possible in Ohio with a stacked field of 38 drivers.
The championship in the SRP Engines Pro Shifter category is down to just two. Speedsportz winner AJ Myers (Magik Kart USA) leads 2019 FIA Karting KZ World Champion Marijn Kremers (PSL / Birel ART) by 89 points. Hunter Pickett (PSL / Birel ART) and Giorgio Carrara (IM / Lenzo Kart) are not scheduled to compete on the weekend, sitting third and fourth in the championship. Tahlon Yockel (Magik Kart USA) has the opportunity to move up from fifth in the championship standings and compete for a first podium result on the season. Gavin Bayliff (TKG / Kart Republic) will look to use home track knowledge to contend along with Alan Isambard (Piquet / Sodi Kart) making his USPKS debut on the year. The class features eight drivers from outside the USA, including six Canadians and Joseph Charlton (URace / Energy) making his USPKS debut from the UK.
The Rolison Performance Group X30 Junior championship could be clinched this weekend as three-time winner Ernesto Rivera (RPG / Kosmic) looks to add a fourth in Ohio. Rivera leads the championship by 465 points over Enzo Vidmontiene (MottazSport / Kart Republic). Steven Miller – making the move to Nash Motorsportz / EOS this weekend – Jackson Wolny (RPG / Kosmic), and Oliver Wheldon (JC / LN Racing Kart) are among those looking to stop the Rivera win streak, along with the USPKS X30 Junior debut of Keelan Harvick (RPG / Kosmic). Speed Concepts Racing teammates Sarah Bradley (Redspeed) and Turner Brown (Redspeed) finished 1-2 at last weekend's club race at MCC.
It is a similar scenario for the championship chase in the BBS Race Engines KA100 Junior category. Ernesto Rivera (RPG / Kosmic) grabbed two wins to start off the season and leads the championship by 431 points over Steven Miller (Nash / EOS). Landon Skinner (Speedsportz / Redspeed), Austin Olds (MPG / Kart Republic) and Diego Guiot (IRM / Tony Kart) make up the top-five in the standings. The class is the largest heading into the weekend, featuring 54 drivers set to battle. Among those that could contend are Ohio's Issac Malcuit (Gillard), SKUSA winner Diego Ardiles (RPG / Kosmic), and Keelan Harvick (RPG / Kosmic) making his class debut.
The Speed Concepts Racing KA100 Masters class is set to feature 19 drivers in Ohio. Mike Rolison (RPG / Kosmic) is attempting to extend his championship lead of 282 points, thanks to two wins to start the season. Niki Coello (FMS / Merlin) is second ahead of Mario Barrios (RPG / Kosmic) with former series champion Scott Kopp (FMS / Merlin) in fourth. The weekend will feature some season debuts by Jamie Sieracki (FMS / Merlin), TJ Nevels (FMS / Merlin), SKUSA winner Clay Settles, and Brett Harrelson (Nash / EOS). New Castle winner Laurentiu Mardan (Tecno Kart USA) will attempt for a second straight in Ohio.
Two-time race winner Lucas Palacio (TKG / Kart Republic) leads the DNJ International Services Mini Swift standings heading into the penultimate event. The advantage is 160 points over New Castle winner Michael McGaughy (RPM / Parolin) – who won the MCC club race last weekend. Travis Pettit (TKG / Kart Republic) is coming off his first SKUSA win last month, sitting third in points ahead of last year's Micro Swift champion Ashton Woon (Supertune / Parolin). Royce Vega (Team Benik), Rocco Simone (MottazSport / Parolin), Cameron Marsha (RPM / Nitro Kart), Kai Mars (TKG / Kart Republic) and Max Cristea (MottazSport / Parolin) are among those who could contend for victory and podiums on the weekend.
Parker Ives (RPM / Nitro Kart) is set on extending his win streak in Team Ferris Racing Micro Swift category. The championship lead for Ives is only 168 points as Maxwell Macha (SLA / Sodi Kart) has kept pace over the three rounds. Aston Wyatt (Speedsportz / Birel ART), Alex Chandler (IRM / Tony Kart) and Colton Schniegenberg (GWR / Energy) are inside the top-five of the championship standings. Josh Bergman (Piquet / Sodi Kart), Juan Diego Garciarce (Orsolon / Parolin), Zayen Burgess (Piquet / Sodi Kart) and Liam Nachawati (Parolin USA) are drivers to watch contend on the weekend.
Follow the coverage all weekend long on the EKN Social Media accounts for Facebook, Twitter and Instagram for news, updates, photos, videos and more, including the top-10 results after each session beginning with qualifying on Friday. Listen to the racing action by heading to the EKN Live page or tune in on the EKN Radio Network.
---
Provisional X30 Pro Entry List
| No. | Driver | Team | Chassis | Hometown |
| --- | --- | --- | --- | --- |
| 349 | Noah Baker | GWR | Gillard | Pinehurst, TX |
| 369 | Austin Boyle | Nash Motorsportz | EOS | Uxbridge, ON |
| 315 | Brandon Carr | Ryan Perry Motorsport | Tony Kart | |
| 320 | Alessandro De Tullio | International Motorsport | Kart Republic | Miami, FL |
| 341 | Braden Eves | MPG Motorsports | Kart Republic | New Albany, OH |
| 309 | Christian Garduno | International Motorsport | Kart Republic | |
| 392 | Austin Garrison | Speed Concepts Racing | Redspeed | Davie, FL |
| 316 | Hayden Jones | Trinity Karting Group | Kart Republic | Matthews, NC |
| 311 | Harley Keeble | Piquet Sports USA | Sodi Kart | Scartho, GB |
| 308 | Pauly Massimino | Mike Doty Racing | LN Racing Kart | Indian Trail, NC |
| 338 | Tyler McIntyre | MottazSport | Kart Republic | Palmetto, FL |
| 327 | Helio Meza | Iron Rock Motorsports | Tony Kart | Spring, TX |
| 364 | Blake Nash | Nash Motorsportz | EOS | Riverside, CA |
| 1 | Ryan Norberg | Rolison Performance Group | Kosmic | Wilsonville, OR |
| 303 | Diego Ramos | PSL Karting | Birel ART | |
| 314 | Cooper Shipman | Iron Rock Motorsports | Tony Kart | Austin, TX |
| 388 | Nicholas Terlecki | Franklin Motorsports | Gillard | Gilberts, IL |
| 302 | Joe Turney | Chad Dokken Racing | Kart Republic | |
| 310 | Isidoro Vezzaro | International Motorsport | Kart Republic | Miami, FL |
| 345 | Henry Wheeler | Mike Doty Racing | LN Racing Kart | Concord Township, OH |
Provisional KA100 Senior Entry List
| No. | Driver | Team | Chassis | Hometown |
| --- | --- | --- | --- | --- |
| 987 | Brandon Adkins | | Tony Kart | Port Washington, OH |
| 950 | Rahim Alibhai | | Formula K | Miami Gardens, FL |
| 949 | Finnegan Bayliff | Trinity Karting Group | Kart Republic | Batavia, OH |
| 926 | Josh Campbell | Ryan Perry Motorsport | Tony Kart | Gilbert, AZ |
| 935 | Nickolay Doukhov | Trinity Karting Group | Kart Republic | Mason, OH |
| 955 | Leonardo Escorpioni | Zanella Racing | Tony Kart | Windermere, FL |
| 947 | Braden Eves | MPG Motorsports | Kart Republic | New Albany, OH |
| 969 | Alex Feldstein | Franklin Motorsports | Exprit | Madison, WI |
| 902 | Connor Ferris | Team Ferris Racing | Kart Republic | Hackettstown, NJ |
| 903 | Joey Friend | Arcane Motorsports | CRG | Burleson, TX |
| 923 | Mick Gabriel | AEM Karting | EOS | Bolingbrook, IL |
| 995 | Ben Gaunt | BJR / MDR | Kosmic | Ithaca, NY |
| 977 | Geronimo Gomez Azza | Orsolon Racing | Tony Kart | Bogota, DC |
| 943 | Rodrigo Gonzalez | Supertune | Tony Kart | Mexico City, MEXICO CITY |
| 917 | Miles Hewitt | | CRG | Houston, TX |
| 900 | Kingston Himes | | Tony Kart | Sanger, TX |
| 934 | Ian Howell | Hi5 Performance | Redspeed | Plano, TX |
| 931 | Austin Jurs | | Redspeed | Union, IL |
| 965 | Harley Keeble | Piquet Sports USA | Sodi Kart | Scartho, GB |
| 944 | Liam Kerper | Mike Doty Racing | LN Racing Kart | Langhorne, PA |
| 937 | Michael Leavitt | Mike Doty Racing | EOS | San Antonio, TX |
| 901 | Brandon Lemke | Franklin Motorsports | Exprit | Eagle, WI |
| 956 | Henry Lepard | Rolison Performance Group | Kosmic | Denver, CO |
| 991 | Ben Lyda | | | Powell, OH |
| 912 | Vinnie Meskelis | | Sodi Kart | Dallas, TX |
| 927 | Helio Meza | Iron Rock Motorsports | Tony Kart | Spring, TX |
| 948 | James Overbeck | Mike Doty Racing | Tony Kart | Cincinnati, OH |
| 958 | Peyton Phillips | Hi5 Performance | Redspeed | Austin, TX |
| 925 | Luke Powers | | Redspeed | Fishers, IN |
| 932 | Kyle Raymond | | Birel ART | Chagrin Falls, OH |
| 928 | Emerson Reed | Ryan Perry Motorsport | Tony Kart | Mason, OH |
| 910 | Ivanna Richards | | Tony Kart | Mexico, MX |
| 979 | Aden Rudolph | PSL Karting | Birel ART | New Caney, TX |
| 922 | Thiago Santillan | SLA Racing | Sodi Kart | Miami Shores, FL |
| 914 | Cooper Shipman | Iron Rock Motorsports | Tony Kart | Austin, TX |
| 951 | Lydia Small | Nash Motorsportz | EOS | Glendale, AZ |
| 915 | Carter Thompson | Trinity Karting Group | Kart Republic | Delaware, OH |
| 998 | Eli Warren | | Redspeed | Elk Creek, KY |
| 920 | Mekhi Winfrey | BJR / MDR | LN Racing Kart | Warwick, NY |
Provisional Pro Shifter Entry List
| No. | Driver | Team | Chassis | Hometown |
| --- | --- | --- | --- | --- |
| 264 | Gavin Bayliff | Trinity Karting Group | Kart Republic | Batavia, OH |
| 202 | Joseph Charlton | URace | Energy | London, UK |
| 215 | Davide Greco | PSL Karting | Birel ART | Maple, ON |
| 292 | Safet Hatic III | Trinity Karting Group | Kart Republic | Greenville, OH |
| 253 | Alan Isambard | Piquet Sports USA | Sodi Kart | West palm beach, FL |
| 201 | Marijn Kremers | PSL Karting | Birel ART | |
| 221 | Joseph Launi | PowerHouse Racing Engines | GP | Barrie, ON |
| 211 | Anthony Martella | PSL Karting | Birel ART | |
| 222 | AJ Myers | Magik Kart USA | Magik Kart | Mooresville, NC |
| 227 | Taegen Poles | Magik Kart USA | Magik Kart | Port Hope, ON |
| 261 | Jared Ramnarayan | PSL Karting | Charles Leclerc | |
| 219 | Michael Riccio | Magik Kart USA | Magik Kart | Aurora, ON |
| 288 | Charlie Stines | | GP | Franklin, IN |
| 224 | Tahlon Yockel | Magik Kart USA | Magik Kart | Mooresville, NC |
Provisional X30 Junior Entry List
| No. | Driver | Team | Chassis | Hometown |
| --- | --- | --- | --- | --- |
| 714 | Sarah Bradley | Speed Concepts Racing | Redspeed | Wildwood, FL |
| 736 | Turner Brown | Speed Concepts Racing | Redspeed | Alamo, CA |
| 788 | Nathan Dupuis | Speed Concepts Racing | Redspeed | Harrow, ON |
| 748 | Diego Guiot | Iron Rock Motorsports | Tony Kart | Shenandoah, TX |
| 762 | Keelan Harvick | Rolison Performance Group | Kosmic | Harrisburg, NC |
| 773 | Steven Miller | Chad Dokken Racing | Kart Republic | Tierra Verde, FL |
| 737 | David Ramirez | Rolison Performance Group | Kosmic | Fresh Meadows, NY |
| 704 | Ernesto Rivera | Rolison Performance Group | Kosmic | Wilsonville, OR |
| 715 | Davin Roberts | Ryan Perry Motorsport | Kosmic | Statesville, NC |
| 706 | Alexander Vanchev | JC Karting | LN Racing Kart | Fort Lauderdale, FL |
| 795 | Enzo Vidmontiene | MottazSport | Kart Republic | Saint Cloud, FL |
| 718 | Max Weiland | Magik Kart USA | Magik Kart | Westlake, OH |
| 726 | Oliver Wheldon | JC Karting | LN Racing Kart | |
| 796 | Jackson Wolny | Rolison Performance Group | Kosmic | Glen Ellyn, IL |
Provisional KA100 Junior Entry List
| No. | Driver | Team | Chassis | Hometown |
| --- | --- | --- | --- | --- |
| 807 | Benym Abernethy | Hotz Driver Development | EOS | Elm Grove, WI |
| 803 | William Aguiar | Orsolon Racing | Tony Kart | Pompano Beach, FL |
| 881 | Indy Andersen | Trinity Karting Group | Kart Republic | Indianapolis, IN |
| 892 | Diego Ardiles | Rolison Performance Group | Kosmic | Doral, Florida |
| 885 | Bernardo Bernoldi | | EOS | Newport Coast, CA |
| 865 | Bristol Borneman | Parolin USA | Parolin | |
| 868 | Turner Brown | Speed Concepts Racing | Redspeed | Alamo, CA |
| 801 | Chase Buscaglia | GWR | Gillard | Bradenton, FL |
| 871 | Salvador della Vecchia | Chad Dokken Racing | Kart Republic | Miami, FL |
| 894 | Jackson Diehl | MPG Motorsports | Kart Republic | Granger, IN |
| 897 | Acen Dramaliev | Tecno Kart USA | Tecno Kart | Lincolnwood, IL |
| 880 | Nathan Dupuis | Speed Concepts Racing | Redspeed | Harrow, ON |
| 811 | Cash Felber | GWR | Gillard | Bath, OH |
| 874 | Roman Felber | GWR | Gillard | Bath, OH |
| 851 | Max Franceschelli | PSL Karting | Birel ART | Windsor, ON |
| 826 | Beckett Friesen | Arcane Motorsports | CRG | Omaha, NE |
| 842 | Sebastian Frigolet | Supertune | Tony Kart | |
| 855 | Sebastian Garzon | Orsolon Racing | Tony Kart | Aventura, FL |
| 833 | Chace Gassiot-Lee | Speed Concepts Racing | Redspeed | Sunrise, FL |
| 835 | Patricio Gonzalez | Supertune | Tony Kart | México, CDMX |
| 848 | Diego Guiot | Iron Rock Motorsports | Tony Kart | Shenandoah, TX |
| 862 | Keelan Harvick | Rolison Performance Group | Kosmic | Harrisburg, NC |
| 834 | Homer Hehemann | Trinity Karting Group | Kart Republic | Batavia, OH |
| 810 | Javier Herrera | Orsolon Racing | Tony Kart | Aventura, FL |
| 827 | Alexander Jacoby | URace | Tony Kart | Washington, DC |
| 813 | Mason Kuhn | MPG Motorsports | Kart Republic | St. Louis, MO |
| 825 | Fernando Luque | Supertune | Tony Kart | Arlington, VA |
| 875 | Isaac Malcuit | MMR | Gillard | Strasburg, OH |
| 853 | Jose Martinez | Orsolon Racing | Tony Kart | Aventura, FL |
| 840 | Carter McMurray | Timmy Tech | CompKart | Mooresville, NC |
| 879 | Quinten McPherson | Mill-Rite Racing | Exprit | New Berlin, WI |
| 873 | Steven Miller | Chad Dokken Racing | Kart Republic | Tierra Verde, FL |
| 852 | Justin Music | Arcane Motorsports | Redspeed | Princeton, TX |
| 850 | Austin Olds | MPG Motorsports | Kart Republic | Terre Haute, IN |
| 839 | Matteo Papis | Orsolon Racing | Tony Kart | Mooresville, NC |
| 841 | Juan Jose Paramo | | Tony Kart | Cdmx, CIUDAD DE MEXICO |
| 864 | Cash Perkins | | LN Racing Kart | Bristol, WI |
| 824 | Ernesto Rivera | Rolison Performance Group | Kosmic | Wilsonville, OR |
| 899 | Tyler Roberts | Iron Rock Motorsports | Tony Kart | Bertram, TX |
| 802 | Levi Sanghera | URace | Energy | London, UK |
| 800 | Ragan Saville | Speedsportz | Redspeed | Huntsville, TX |
| 828 | Emma Kate Scarbrough | Trinity Karting Group | Kart Republic | Senoia, GA |
| 882 | Lillian Scarbrough | Trinity Karting Group | Kart Republic | Senoia, GA |
| 817 | Landon Skinner | Speedsportz | Redspeed | Combine, TX |
| 805 | Jax Small | Nash Motorsportz | EOS | Glendale, AZ |
| 866 | Graham Trammell | Arcane Motorsports | Kosmic | Fort Worth, TX |
| 860 | Alexander Vanchev | JC Karting | LN Racing Kart | Fort Lauderdale, FL |
| 895 | Enzo Vidmontiene | MottazSport | Kart Republic | Saint Cloud, FL |
| 818 | Max Weiland | Magik Kart USA | Magik Kart | Westlake, OH |
| 889 | Payton Westcott | Nash Motorsportz | Tony Kart | Laguna Beach, CA |
| 804 | Oliver Wheldon | JC Karting | LN Racing Kart | |
| 896 | Jackson Wolny | Rolison Performance Group | Kosmic | Glen Ellyn, IL |
| 809 | Brayden Zirves | Mike Doty Racing | LN Racing Kart | Trevor, WI |
Provisional KA100 Masters Entry List
| No. | Driver | Team | Chassis | Hometown |
| --- | --- | --- | --- | --- |
| 411 | Mario Barrios | Rolison Performance Group | Kosmic | Miami Beach, FL |
| 402 | Scot Carapellatti | | Tony Kart | Olean, NY |
| 481 | Niki Coello | Franklin Motorsports | Merlin | Dousman, WI |
| 406 | Tom Gerstner | Magik Kart USA | Magik Kart | Rochester, NY |
| 407 | Brett Harrelson | Nash Motorsportz | EOS | Riverside, CA |
| 426 | Grace Hemmerde | Rolison Performance Group | Kosmic | Miami beach, FL |
| 438 | Scott Kopp | Franklin Motorsports | Gillard | Mukwonago, WI |
| 496 | Andy Kutscher | | Redspeed | Westerville, OH |
| 435 | Greg Leahy | Trinity Karting Group | Kart Republic | Terrace Park, OH |
| 440 | Rob Maier | Rolison Performance Group | Kosmic | Oakland, FL |
| 482 | Laurentiu Mardan | Tecno Kart USA | Tecno Kart | Arlington Heights, IL |
| 477 | Miguel Mier | Orsolon Racing | Tony Kart | Mexico, MX |
| 414 | TJ Nevels | Franklin Motorsports | Merlin | Mukwonago, WI |
| 421 | Luis Quinones | Project 53 | Redspeed | Port st lucie, FL |
| 427 | Mike Rolison | Rolison Performance Group | Kosmic | Wilsonville, OR |
| 454 | Clay Settles | Comet Kart Sales | Top Kart | Owensboro, KY |
| 416 | Jamie Sieracki | Franklin Motorsports | Merlin | Oconomowoc, WI |
| 425 | Pete Vetter | Rolison Performance Group | Kosmic | Sunset Hills, MO |
| 467 | Mingnan Xu | AEM Karting | Kosmic | Chicago, IL |
Provisional Mini Swift Entry List
| No. | Driver | Team | Chassis | Hometown |
| --- | --- | --- | --- | --- |
| 101 | Mateo Calderon | Supertune | Parolin | San Jose, CA |
| 152 | Thomas Chrisman | Mike Doty Racing | Tony Kart | Horsham, PA |
| 139 | Max Cristea | MottazSport | Parolin | Buford, GA |
| 130 | Jaime Garcia | Supertune | Parolin | Corregidora, QUERETARO |
| 142 | Jackson Gibson | Trinity Karting Group | Kart Republic | Lake Oswego, OR |
| 168 | Luke Giglio | Ryan Perry Motorsport | Kart Republic | Alpharetta, GA |
| 116 | Ben Gleberman | | Nitro Kart | Union, KY |
| 138 | Matias Gonzalez | Supertune | Parolin | Vail, CO |
| 189 | Martin Jaramillo | URace | Parolin | Orlando, FL |
| 155 | William Kim | Ryan Perry Motorsport | Nitro Kart | Darien, CT |
| 132 | Simon Kline | Hi5 Performance | Redspeed | Edmond, OK |
| 176 | Bronson Koustas | Nash Motorsportz | Energy | Newport Beach, CA |
| 117 | Rodolfo Lavín | Speedsportz | Birel ART | San Luis Potosí, MX |
| 123 | Kai Mars | Trinity Karting Group | Kart Republic | Roswell, GA |
| 114 | Cameron Marsha | Ryan Perry Motorsport | Nitro Kart | Granger, IN |
| 161 | Michael McGaughy | Ryan Perry Motorsport | Parolin | Park City, UT |
| 107 | Cole Medeiros | Rolison Performance Group | Gillard | Ayr, ON |
| 177 | Jacob Modjeski | Franklin Motorsports | Merlin | Oak Creek, WI |
| 164 | Max Mokarem | | Parolin | Fairfax, VA |
| 102 | Lucas Palacio | Trinity Karting Group | Kart Republic | Vienna, VA |
| 129 | Travis Pettit | Trinity Karting Group | Kart Republic | Mullica Hill, NJ |
| 121 | Jaxon Porter | Trinity Karting Group | Kart Republic | Scottsdale, AZ |
| 188 | William Roberts | Mike Doty Racing | LN Racing Kart | Holliston, MA |
| 170 | Marco Romero | Team Benik | Benik | Orlando, FL |
| 175 | Marco Sammut | Mike Doty Racing | LN Racing Kart | LOCUST VALLEY, NY |
| 118 | Valentino Santillan | SLA Racing | Sodi Kart | Miami, FL |
| 153 | Fion Shi | Rolison Performance Group | Tony Kart | Montclair, NJ |
| 109 | Rocco Simone | MottazSport | Parolin | Naples, FL |
| 171 | John Taft | | Nitro Kart | Springfield, IL |
| 122 | Tucker Trieb | Franklin Motorsports | Merlin | Kearney, MO |
| 133 | Royce Vega | Team Benik | Benik | Rockwall, TX |
| 195 | Ashton Woon | Supertune | Parolin | Mooresville, NC |
Provisional Micro Swift Entry List
| No. | Driver | Team | Chassis | Hometown |
| --- | --- | --- | --- | --- |
| 44 | Kimo Ahmad | Iron Rock Motorsports | Tony Kart | Houston, TX |
| 42 | Pasha Ali | Piquet Sports USA | Sodi Kart | Trophy Club, TX |
| 18 | Mikha Barroukh | Parolin USA | Parolin | Miami Beach, FL |
| 4 | Josh Bergman | | Sodi Kart | North Miami, FL |
| 98 | Byron Borneman | Parolin USA | Parolin | Ramona, CA |
| 56 | Zayne Burgess | Piquet Sports USA | Sodi Kart | Ft. Lauderdale, FL |
| 12 | Rafael Canas | Rolison Performance Group | Kosmic | Doral, FL |
| 26 | Alex Chandler | Iron Rock Motorsports | Tony Kart | Houston, TX |
| 90 | Enzo DiGennaro | Team Ferris Racing | Kart Republic | Poughkeepsie, NY |
| 1 | Marcelo Flores | | Parolin | Monterrey, MX |
| 70 | Axl Garcia | Piquet Sports USA | Sodi Kart | Fairways, MARAVAL |
| 36 | Juan Diego Garciarce | Orsolon Racing | Tony Kart | Aventura, FL |
| 23 | Ayax Capitan Garduno | Orsolon Racing | Birel ART | |
| 25 | Wynn Godschalk | Team Benik | Benik | Curaçao, Willemstad, CW |
| 39 | Oskar Guss Wunderle | Iron Rock Motorsports | Tony Kart | Katy, TX |
| 79 | Hudson Howard | Supertune | Parolin | Carmel, IN |
| 48 | Parker Ives | Ryan Perry Motorsport | Nitro Kart | Davidson, NC |
| 10 | Cameron Johnson | Franklin Motorsports | Merlin | Milwaukee, WI |
| 5 | Sebastian Koehler | SMKarting | Parolin | Aurora, IL |
| 38 | Easton Kubinski | Parolin USA | Parolin | Shorewood, IL |
| 50 | Emerson Laine | Trinity Karting Group | Kart Republic | Colleyville, TX |
| 74 | Maxwell Macha | SLA Racing | Sodi Kart | Fort Myers, FL |
| 9 | Jake Manalio | Team Ferris Racing | FA Kart | New York, NY |
| 66 | Anthony Mazzuoccolo | Team Ferris Racing | Kart Republic | Weston, CT |
| 7 | Sterling Mulata | Team Ferris Racing | Kart Republic | Silver Spring, MD |
| 80 | Liam Nachawati | Parolin USA | Parolin | Dallas, TX |
| 20 | Mauro Nario | Orsolon Racing | Parolin | Guadalajara, JALISCO |
| 77 | Isaac Payn | MottazSport | Parolin | HIghlands Ranch, CO |
| 28 | Lawrence Peremen | Mike Doty Racing | LN Racing Kart | Fort Lee, NJ |
| 14 | Nico Salazar | Orsolon Racing | Parolin | Alajuela, ALAJUELA |
| 17 | Colton Schniegenberg | GWR | Energy | Colleyville, TX |
| 32 | Grayson Walcott | Parolin USA | Parolin | South Barrington, IL |
| 33 | Dutch Westbrook | Kart Racing Solutions | Tony Kart | Fort Worth, TX |
| 54 | Cade Wolfe | Timmy Tech | CompKart | Mooresville, NC |
| 21 | Aston Wyatt | Speedsportz | Birel ART | Huntsville, TX |