USPKS in Ohio This Weekend for Nathan Dupuis
After testing this past weekend, Dupuis is ready to battle in two classes in USKPS action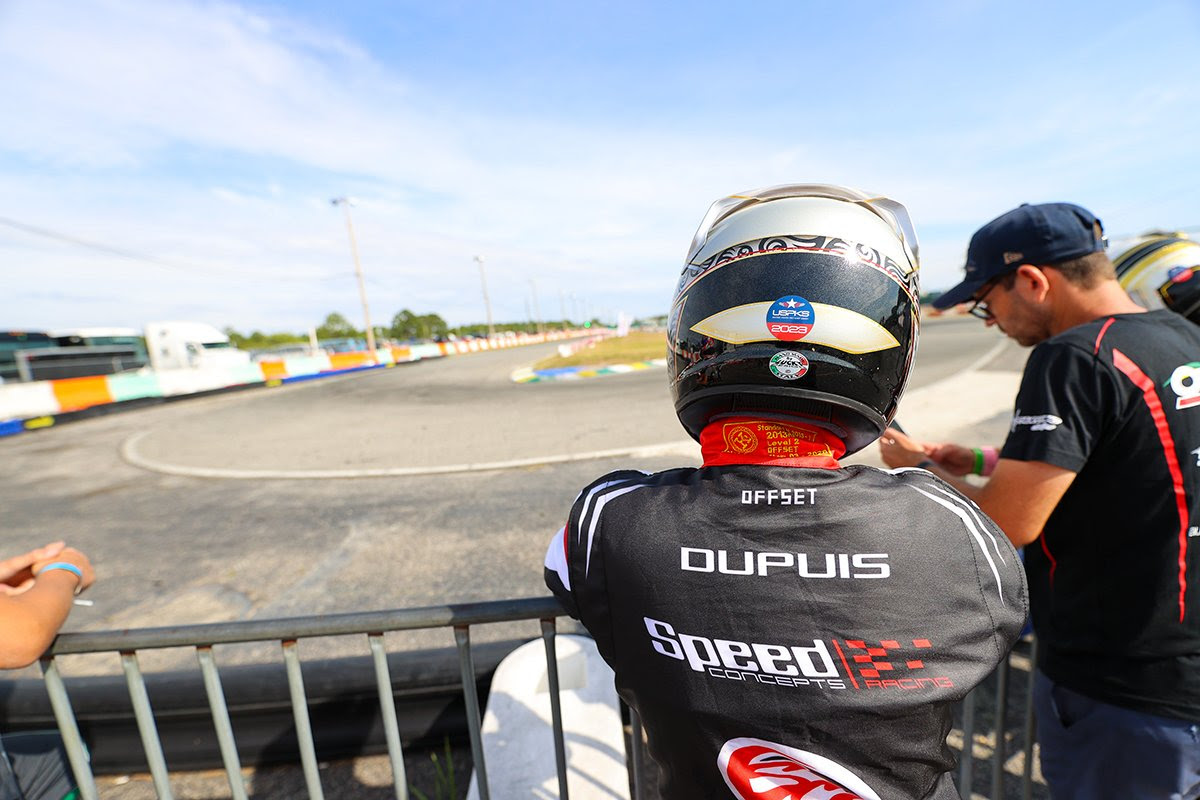 Nathan Dupuis tested this past weekend at Motorsports Country Club of Cincinnati in anticipation of the second to last USPKS round of 2023
(Photo Credit: Canadian Karting News)
Skipping the MotoMaster Canadian Karting Championships this past weekend to test at the Motorsports Country Club of Cincinnati (MCC), Nathan Dupuis is now primed and ready to battle the penultimate event weekend of the United States Pro Kart Series (USPKS). Traveling to Batavia, Ohio, Dupuis will see action in both X30 Pro Junior and KA100 Junior at the Ohio Grand Prix.
"We had a great test at MCC this past weekend, a new track for me," expressed Dupuis. "I learned a ton that will benefit me this coming weekend. It will be tough as the competition level at USPKS is very high, but also the forecast is to be very hot and humid."
Skipping several of the opening KA100 Junior races to focus on X30, Dupuis enters the weekend sixth in the X30 Pro Junior championship standings with four races remaining. Doubling up on the track time by adding the KA100 Junior class, Dupuis will look to benefit from the additional track time in what is a new track for all.
Piloting a Speed Concepts Racing prepared OTK, Dupuis will utilize power from the potent Speed Lab Racing Engines program in the quest to continue his success in 2023.
Dupuis will hit the track Thursday for more pre-event testing before official practice on Friday. Saturday and Sunday will feature a pair of race days with two chances in each class to climb to the top step of the podium. Stay tuned to the Nathan Dupuis Motorsports social media pages for results and photos from the event weekend.
For more information on Nathan Dupuis Motorsports, please contact Melissa Dupuis via email at Melissa@WorkSmartSafety.com or by phone at 519.819.9887. To learn more about Nathan Dupuis Motorsports, please visit him online via his new social media pages on Facebook, Twitter, and Instagram by searching "Nathan Dupuis Motorsports".