Birel ART Racing – Difficult weekend in Cremona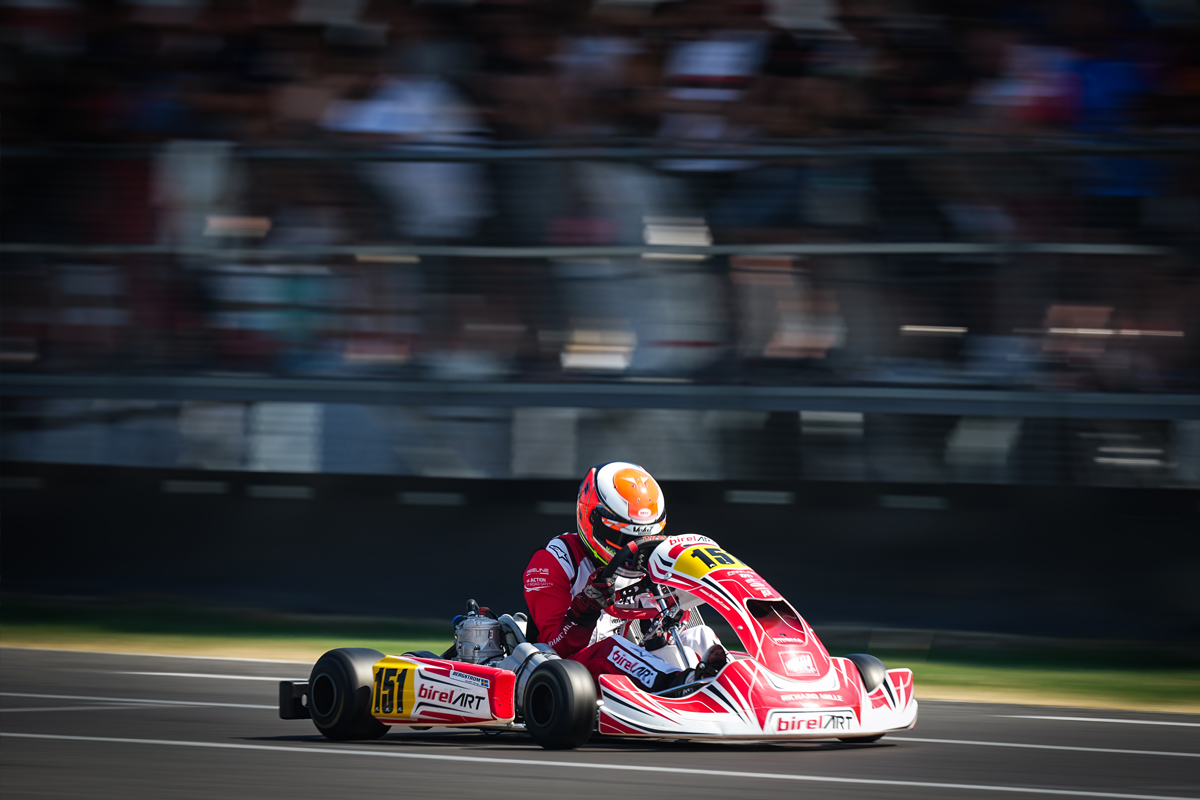 Joel Bergstrom's 13-place recovery in the OK Final and Ean Eyckmans' overall performance in this category were the main positives to come out of
the final round of the FIA Karting European OK and Junior Championship at Cremona. With the temperature rising steadily, the young Belgian from the Leclerc by Lennox Racing team achieved some exciting results: 6th in Qualifying, 2nd, 3rd, 4th, 3rd and 4th in the heats, 10th after the Super Heats and 10th in the Final.
Overall, the FIA Karting meeting in Riccardo Longhi, Birel ART Racing Team Cremona was not a good one for us," said Manager.
"Matheus Morgatto's absence made itself felt in OK, leaving Joel Bergstrom very much on his own. Fortunately, Ean Eyckmans' recent arrival in the Leclerc by Lennox Racing team brought a breath of fresh air which enabled us to work well on the Birel ART / TM Kart packages in OK and to achieve a very encouraging top 10.
Our Junior drivers had to contend with several retirements during the heats. Kit Belofsky had made up 12 places in Super Heat B, but a penalty for an incorrectly positioned front fairing meant that he was unable to reach the Final. Matias Orjuela finished 5th in a heat and Noah Wolfe was 20th in the Final, to the credit of the Lennox Racing team. We've got some work ahead of us to analyse the data recorded this weekend so that we can go into the World Championship in Franciacorta at the start of October with a much better chance of success."