FIA Karting 2023 – Qualifying Full of Surprises at Cremona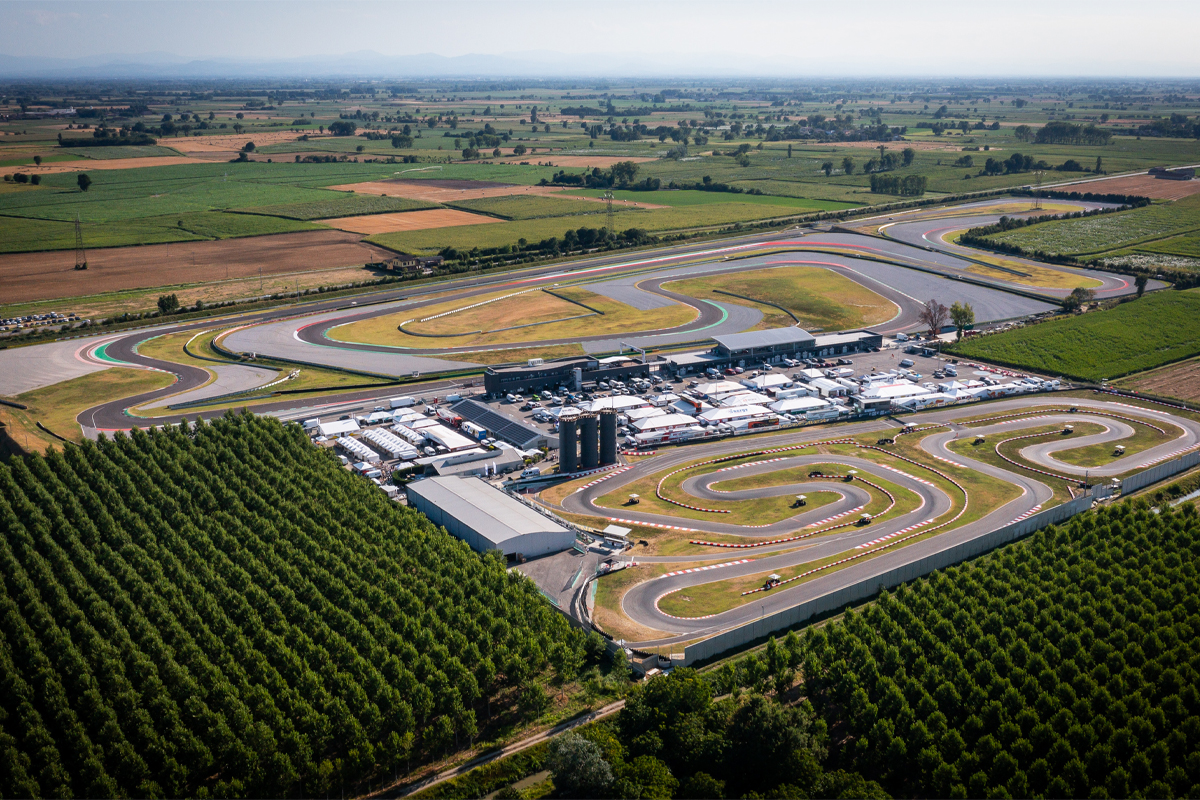 Whether it was the large gaps between the fastest drivers or the relative under-performance of some of the best, Qualifying Practice at the FIA Karting event in Cremona (ITA) created a surprising situation for the rest of the competition. Louis Iglesias (FRA) was fastest in OK, Thibaut Ramaekers (BEL) dominated Junior Qualifying and Wojciech Woda (POL) secured pole position in the Academy Trophy.
65 drivers took part in the OK class, 81 in the OK-Junior class and 40 in the Academy class, making a total of 186 entries. Tyres were supplied by MG Tyres for OK and Vega for OK-Junior and the Academy Trophy. The 100% sustainable P1 Racing Fuel helps to reduce the competition's carbon footprint.
The FIA Karting OK and Junior European Championships and the FIA Karting Academy Trophy at stake this weekend on the Italian circuit of Cremona could well give rise to some superb sporting confrontations following the first ranking established during Qualifying Practice. The Cremona Karting track revealed its highly selective nature from the very first stage of the competition. However, conditions were very good for Qualifying on Friday afternoon. Under clear skies, with plenty of sunshine and 28° on the thermometer, it was hard to wish for a more favourable climate.
Impressive pole position for Iglesias in OK
Entering as a wild card, young French driver Louis Iglesias, nephew of 2020 KZ World Champion Jérémy Iglesias, caused a sensation by setting a time of 47"781 in the first session, given his very limited experience of the OK category. The provisional leader of the FIA Karting European Championship – OK, Dutchman Rene Lammers (NLD) took 2nd place in Qualifying ahead of Thailand's Enzo Tarnvanichkul. Two Italians, Nicolò Cuman and Luigi Coluccio, completed the top five. Lammers' direct title rival, Gabriel Gomez (ITA), finished 17th, Alex Powell (JAM), 3rd in the Championship, finished 28th and 4th-placed Tomass Stolcermanis (LVA) was 22nd in Qualifying.
OK Qualifying results
1- Louis Iglesias (FRA)
2- Rene Lammers (NLD)
3- Enzo Tarnvanichkul (THA)
4- Nicolò Cuman (ITA)
5- Luigi Coluccio (ITA)
Junior: Ramaekers very fast in Qualifying
With his superb time of 48"605 in Session 2, Belgian Thibaut Ramaekers thoroughly deserved pole position in the FIA Karting European Championship – Junior at Cremona. His compatriot Dries van Langendonck set an excellent lap of 48"705 in the first session, while Australian Lewis Francis clocked 49"082 in the third session. Ramaekers was more than 4 tenths faster than his runner-up Christian Costoya in Session 2, a considerable gap at this level, which made Thibaut's performance all the more impressive. Provisional leader Oleksandr Bondarev (UKR) was only 29th. Lewis Wherrell (GBR), 3rd in the Championship, was 8th in Qualifying, Zac Drummond (GBR), 4th in the Championship, was 20th and Iacopo Martinese (ITA) was 5th in both Qualifying and the provisional standings.
Junior Qualifying results
1- Thibaut Ramaekers (BEL)
2- Dries van Langendonck (BEL)
3- Lewis Francis (AUS)
4- Christian Costoya (ESP)
5- Iacopo Martinese (ITA)
Academy Trophy: First pole position for Woda
Poland's Wojciech Woda made his presence felt by setting the fastest time in the first timed session of the FIA Karting Academy Trophy at Cremona in 49'720. Currently 2nd in the provisional standings, Spain's Hugo Marti was 2nd in Qualifying ahead of New Zealander Arthur Broughan. Benett Gáspár (HUN) came 4th and Rocco Coronel (NLD) 5th. Initially ranked 4th, Lisa Billard (FRA) lost 10 places when her best lap was cancelled for crossing the white line at the pit exit. 3rd in the Trophy, Marius Barry-Berg (NOR) was only 22nd in Qualifying, while Vasileios Apostolidis (GRC), 5th in the standings, was 12th in practice.
Academy Trophy Qualifying results
1- Wojciech Woda (POL)
2- Hugo Marti (ESP)
3- Arthur Broughan (NZL)
4- Benett Gáspár (HUN)
5- Rocco Coronel (NLD)
Provisional schedule for the Cremona event
Saturday 29th July
08:30 – 10:09: Warm-up
10:20 – 18:30: Qualifying Heats
Sunday 30th July
08:30 – 09:55: Warm-up
10:05 – 10:40: Academy Qualifying Heats
10:45 – 12:20: OK and OK-Junior Super Heats
13:50 – 16:10: Finals
You can follow the Cremona event on the official FIA Karting Championship app for mobile devices and on the website.