Industry Insider: Blayze
Online platform dedicated to 1-on-1 professional coaching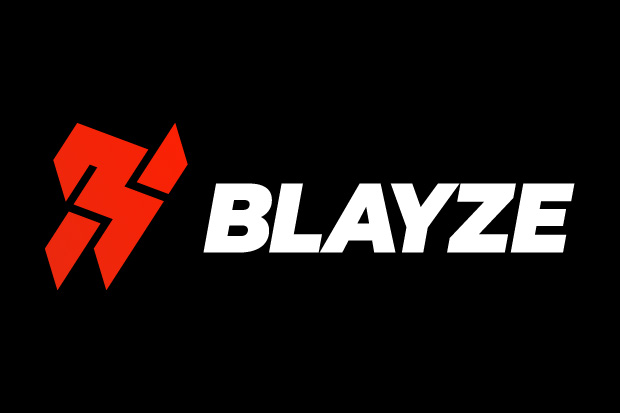 In many areas, racing is about striving to be the best. Each component of motorsports competition can be broken down and analyzed to identify what's working and what isn't. In karting, one of the most crucial components of success is the driver, and analyzing a driver's performance is key to finding speed. The actions of a driver can dictate if a kart is a race-winning entry or one that finishes off the podium. Coaches are a key aspect in developing a driver in this arena, and they're utilized at all levels of motorsports. One of the newer outlets that is providing affordable, convenient, and accessible access to top karting coaches is Blayze.
Blayze is a company focused on providing 1-on-1 coaching for those in karting through their extremely efficient online platform. No matter what class you compete in or what track you are at, Blayze can connect with you through onboard videos to provide a detailed coaching session.
"I remember that when I started karting, we really struggled to find the right information at the right time," commented Dion von Moltke of Blayze. "The coaching I initially received was just things like, 'brake deeper' or 'you just need your eyes up'. Of course, I struggled to find speed because I was just learning from my mechanic, who knew how to drive fast and knew how to work on the kart, but he didn't know how to coach. After years of driving in the back of the pack I was fortunate to find my coach, Jonatan Jorge. He showed me what actual coaching is and showed me there is a process to learning how to drive fast. All of a sudden, I was competing for national and world championships. My success in karting helped me toward building a 10-year career as a professional race car driver. I know that if I had never met Jonatan, I would have never had a career in racing."
Several experienced coaches are available through Blayze, featuring Oliver Askew and Spencer Pigot as the two leading karting coaches.
Askew began his career in the sport of karting, racing with the Ocala Gran Prix race team for several seasons, earning several victories and podium finishes, including multiple trips to the Rotax Grand Finals with a best finish of second in 2013 competing in Senior Max. The Florida native returned to his roots in 2020 and won the ROK Vegas event in ROK Shifter, and then placed in top-10 at the SKUSA SuperNationals 25 last year. Oliver's car racing experience  and pedigree is deep and includes the Team USA Scholarship, USF2000 and Indy Lights championships, and he's raced in both INDYCAR and, most recently, the FIA Formula E World Championship.
Pigot is a multi-time WKA Manufacturers Cup Series winner and champion in his development years in karting, including success in the Stars of Karting national championship program before moving to car racing. Spencer's car resume includes a two-time Team USA Scholarship winner, Skip Barber National Champion, Pro Mazda Champion, Indy Lights Champion and 24 Hours of Daytona class winner. He spent several years in IndyCar and has raced in five Indianapolis 500s, starting on the front row in 2019.
The process of getting connected to Blayze is simple and easy, with a great focus on getting drivers feedback directly. Blayze will connect any client with the perfect dedicated coach, based on their goals, what they race, where they race before recommending a pro coach. After selecting a coach, the first step is connecting the driver with their coach for a one-on-one live video call to help learn more about each other, which helps to establish that connection a driver and coach needs to succeed. After the call, a driver will upload the first video with feedback coming later from the coach to begin the process. Over the course of the next few weeks, a driver can hop on the Blayze live calls with the coach sending additional articles to keep learning. A driver can message them with questions, send in other videos for additional one-on-one coaching sessions. All coaching sessions are private and live on their dashboard to watch and re-watch anytime (also available on an iOS mobile app).
Blayze Karting Video Coaching Example
Blayze Karting Race Analysis Example
One example of what Blayze can do for its students comes from Xavier Diaz. Xavier began his karting career at the age of 14 in 2022. Diaz began racing in the Junior Briggs division at his home track of AMR Homestead-Miami Motorplex in southern Florida. His best finish of the season was a third-place result. Moving up to the KA100 Senior class this year, Xavier utilized the coaching from Blayze – working with Spencer Pigot – to help put him on top of the podium in March, and helped him to be currently ranked third at the Sunshine State Karting Challenge.
"Learning from people who know what they're talking about, including those who have been through not just karting, but the top level of racing is very helpful. It's a wealth of knowledge that you get from some of the best in the world at Blayze," stated Diaz. "I try to take in what they're saying and think about how I can apply it. I take that to my practice sessions first, and then I apply it in a race. The online format is almost the same as if they were there right next to you, because they're still able to analyze your video, frame-by-frame. It might be even more beneficial, because they have tools on the computer to really show you the different lines, analyze exactly what's going on when you're in the kart, and to point out things that they might not have been able to see if they were just there watching you drive. It's very nice to have supporters, especially from people of that caliber, and to know that they're always there for me when I need them. To know that there's people at Blayze cheering for me helps build my confidence even further."
Diaz dreams of being a NASCAR Cup Series driver. He's committed to his craft and to doing everything he can to achieve that dream with the support of his parents, team, mechanics, sponsors, and fans.
"I wanted to make learning from the best, from the driver coaches who truly know how to coach this sport, more accessible, affordable, and convenient to karting drivers everywhere," added von Moltke. "As soon as I retired from pro racing, I started building Blayze and started recruiting the very best coaches I know. To be able to go learn 1-on-1 with a coach who not only knows how to coach the actual sport but also knows the world of karting and car racing intimately is huge. So, whether your goal is to win your first Masters race or you one day dream of your child turning into a pro racecar driver, Blayze coaches can help you every step of the way."
Blayze offers a 30-day trail to begin your relationship with their online coaching program. Head over to blayze.io/karting to learn more details about what program they can provide for you.