Anthony Martella Adds USPKS Podium to 2023 Results Resume
Canadian never outside top-two in X30 Pro Junior over the weekend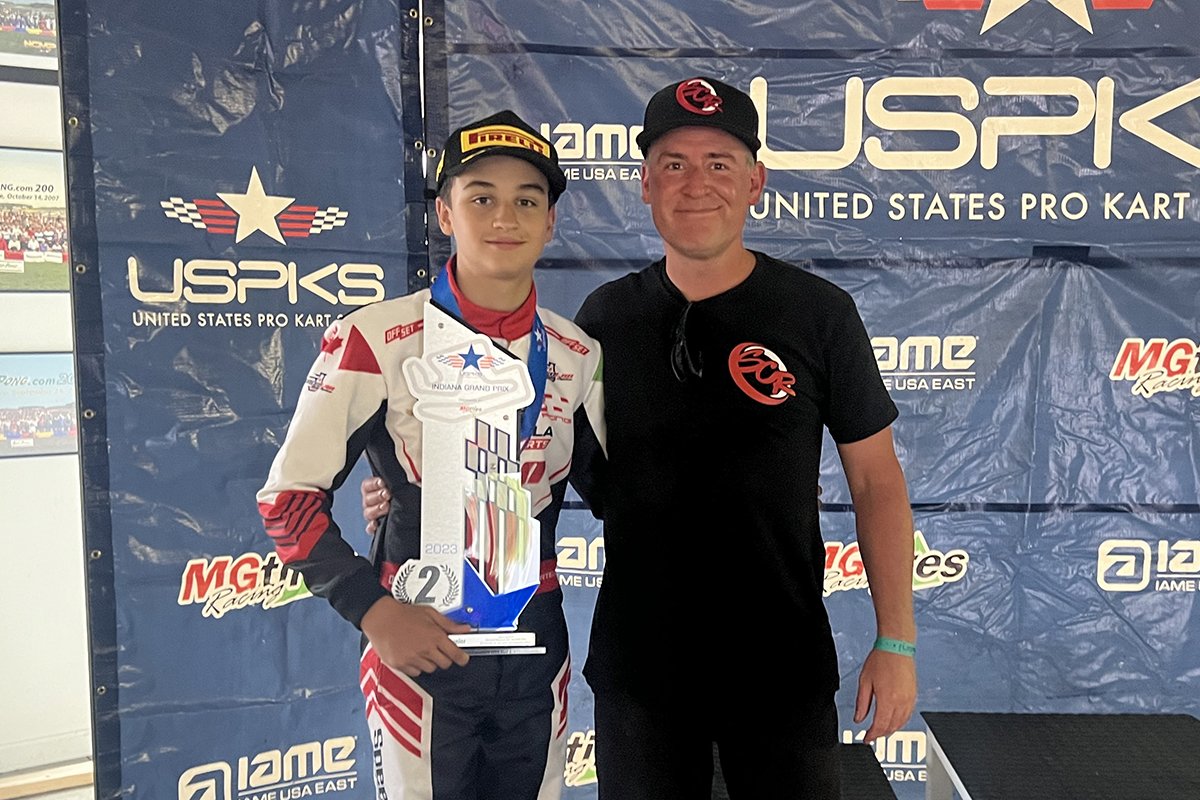 Anthony Martella added another P2 finish to his results resume in New Castle
(Photo: Martella Motorsports)
Making a name for himself in national-level karting throughout North America, Canadian Anthony Martella found himself back on the podium this past weekend. Taking on a pair of junior classes at the talent-filled United States Pro Kart Series (USPKS), Martella earned a pole position, a heat race win, and managed to stand on the second step of the podium.
Martella's best results came from the X30 Pro Junior ranks as he showed speed on Friday pacing the final practice session. With speed on his side, the Speed Concepts Racing driver earned the pole position and coveted inside front-row starting spot for the three heat races where he went on to finish second, first, and second. Claiming a front-row starting spot for Sunday's main event, Martella went on to cross the line second, adding another podium finish to his results resume.
"I am really happy with the weekend's results in X30," explained Martella. "We are progressively getting faster and faster yet we know what we need to work on. I need to say a big thank you to the whole Speed Concepts and Speed Lab Racing Engines programs for all the hard work and dedication. Also, a big shout out to my partner NIN Transport for always believing in me!"
Showing speed in one class, the second class caused some issues for the young Canadian as a 14th place result in qualifying led to a difficult outside row seven starting spot for the heat races. Moving forward in heat one to finish tenth, unfortunate contact in heat two resulted in a DNF before crossing the line 18th in heat three. Starting the main event 38th on the grid, Martella had a spirited drive forward to earn a 21st place result.
Martella added, "Not the weekend that we had hoped for in KA100, but we made a lot of improvements throughout the event with a good final result advancing forward 17 spots. Looking forward to the upcoming races and more podium opportunities."
Stay tuned for more news from Anthony Martella and Martella Motorsports in the very near future.
For more information on Anthony Martella and Martella Motorsports, please contact Tony Martella via email at Tony@SkilledLabourOfCanada.com or by phone to 647.564.0874.