New Experience and a New Victory for David Cosma Cristofor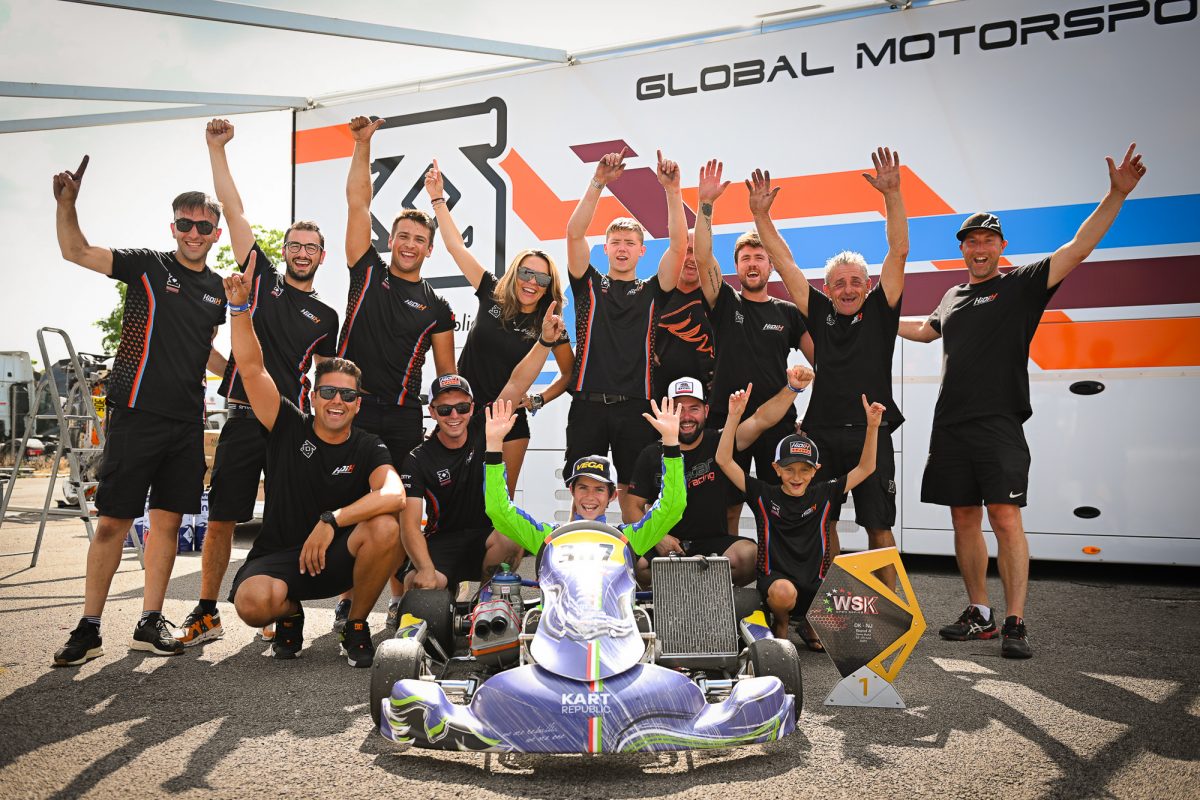 (Photo: Sportinphoto)
Making steady progress since the start of the season, David Cosma Cristofor wasted no time in putting his Cetilar Racing colours on display at the top of the podium! On the Naples International Circuit in Sarno, the Romanian hopeful had the high honour of winning the very first race organised by WSK Promotion in the OK Junior-N category. Obtained in difficult conditions, in high temperatures and on a track with very high grip, this success clearly highlighted David's talent. The young driver is clearly a top performer, whatever the circuit or kart he's driving!
After his victory in the Andrea Margutti Trophy, his podium in the WSK Super Master Series in OK-Junior and his performances in the IAME Challenge in X30 Junior, David Cosma Cristofor has set himself a new challenge by entering OK Junior-N. This is a new category that the FIA Karting wants to promote in partnership with the national federations, which explains the 'N' in the name. A member of the Kidix Driver Performance team at Sarno from 22nd to 25th June, David wasted no time in finding out how to get the best out of his KR-IAME package.
A WELL-DESERVED VICTORY!
On Friday, the Romanian took pole position in his category. In both the heats and the Prefinal, his rivals continually put him under pressure, but David Cosma Cristofor remained solid and outpaced his rivals on four occasions, setting the fastest lap in the race three times. Thanks to successful work with each member of his team to constantly improve the performance of his equipment in the Final, he managed to lap even faster than his reference time on Friday. On the track, he won his duel with his main rival and crossed the finish line as the winner.
Winning on the difficult and renowned Sarno track is never easy and David Cosma Cristofor once again demonstrated his ability to adapt to the main European circuits used at the highest international level. This OK Junior-N experience was both technically interesting and rewarding from a sporting point of view. It augurs well for the rest of the season. "I'm very happy with how the event went and with this victory. I'd like to thank all those who supported me and helped me at Sarno, in particular Cetilar Racing, Dragos Gulie, Miko, Urban and AMC Global Investments SA," concluded David.