Four Wins for PSL Karting in a Late June Double Header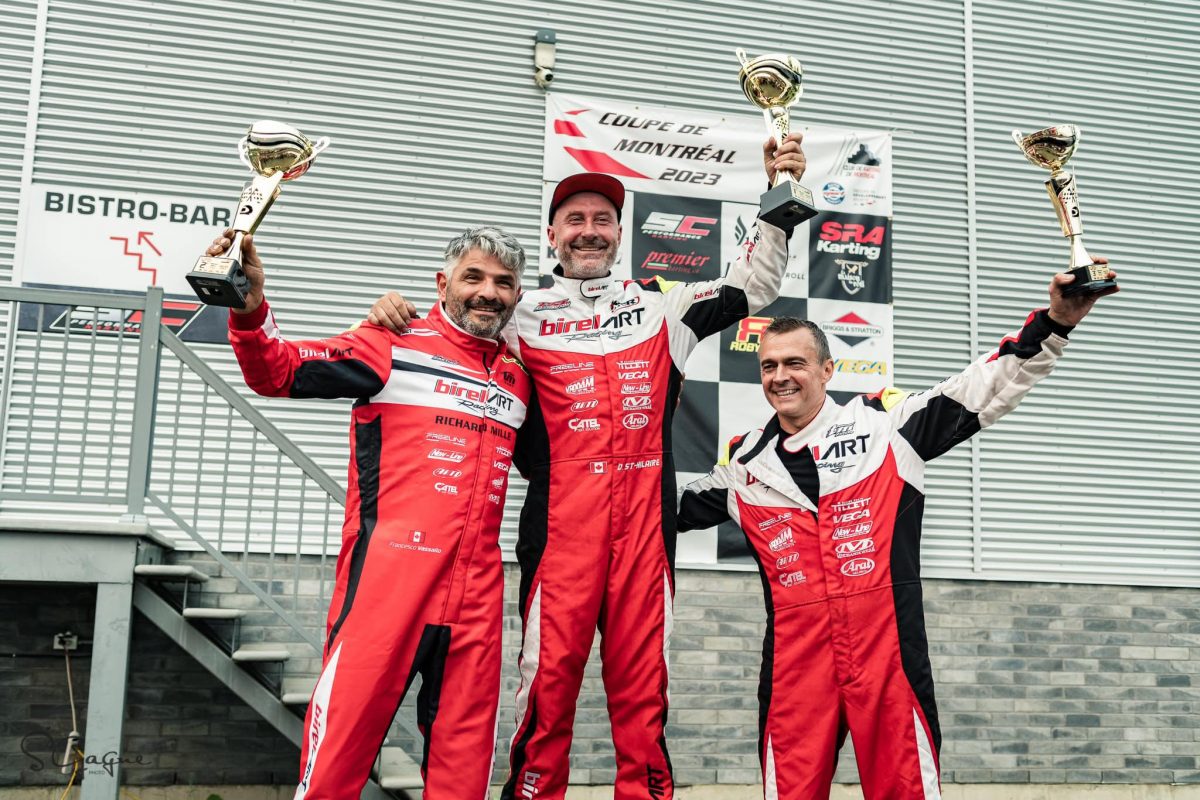 PSL Karting shows great step forward in the USPKS-Coupe de Montreal double header this past weekend.
With one division participating at New Castle Motorsports Park for round 3 of the United States Pro Kart Series, and another division at the Saint Celestin circuit for round 3 of the Coupe de Montreal, the team showcased their prowess in both events.
At New Castle Motorsports Park, the man of the weekend is Diego Ramos, who secured the pole position in qualifying and claimed the top spot after the heats. Diego fought for victory and he crossed the finish line as 3rd. The team also had a strong presence in the Shifter category, with three drivers securing top 10 positions: Hunter Pickett in 4th, Marijn Kremers in 6th, and Jordon Musser in 10th.
Meanwhile, at the Saint Celestin circuit in Quebec, PSL Karting proved to be the dominant force, securing an impressive four victories out of seven categories. Nolan Bower emerged victorious in the Senior MAX category, while Alexis Baillargeon claimed first place in the Mini category, closely followed by teammate Louis-Charles Camirand in 3rd place.
Davide Greco clinched victory in KZ, and in KZ Master, PSL Karting achieved a remarkable sweep with Dany St-Hilaire taking the top spot, followed by Francesco Vassallo and Martin Janson.
Kevin King, Team Principal, expressed his satisfaction with the team's performance, stating, "We secured four victories and four more podium finishes between Saint Celestin and New Castle. This is a testament to the hard work and dedication of our racing department. There's always room for improvement, but winning four finals out of seven demonstrates that we are moving in the right direction."
The team will be back on track later in July for the round 4 of Coupe de Montreal (Mont-Tremblant) and  SKUSA round 5 (New Castle).