FIA European Championship: Three New Polemen in Denmark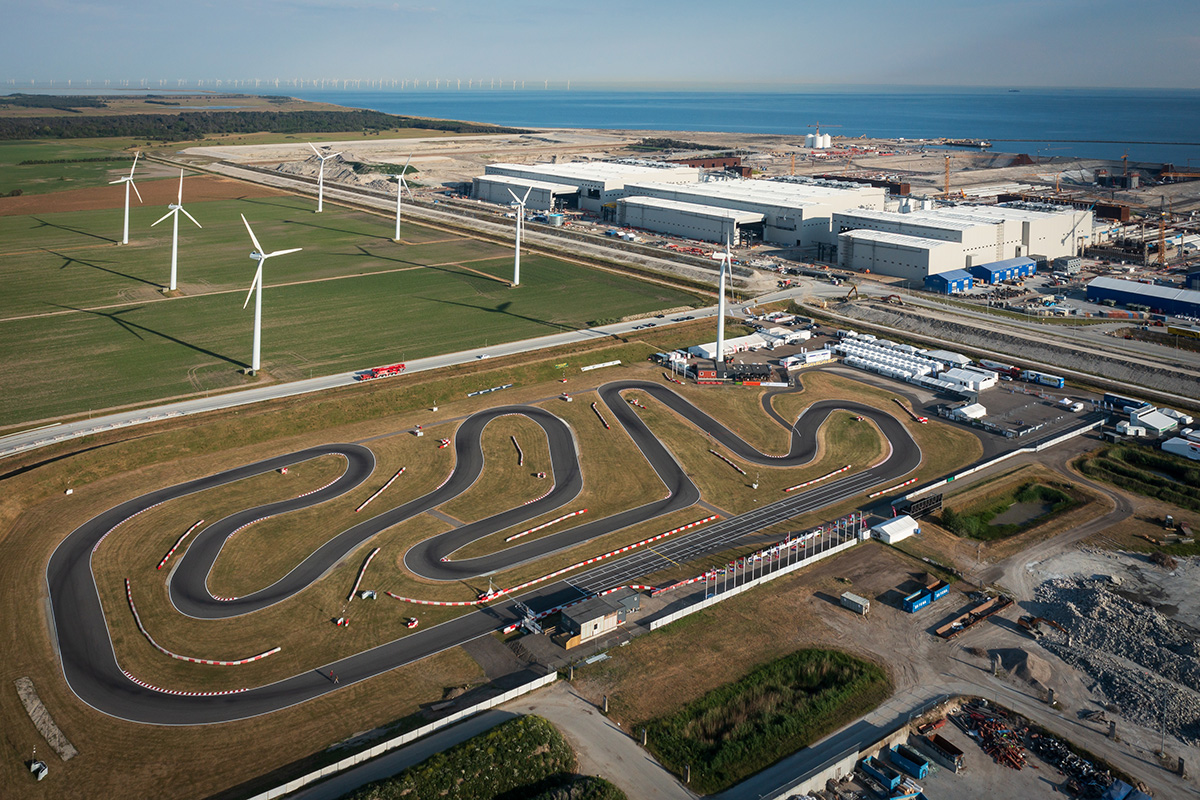 Under cloudy skies but on a dry track, Qualifying at Rødby rewarded three new drivers. Poland's Maciej Gladysz was fastest in OK, Spain's Christian Costoya took the OK-Junior pole position in the third round of the FIA Karting European Championship and Dutchman Tom Coronel headed the Academy Trophy drivers.
Right from the start of the competition, the 1,245m-long Rødby Karting Ring proved to be a highly selective venue for the 178 participants. The pleasant temperature of 21°C ensured that Qualifying went smoothly despite the lack of sunshine. A new hierarchy was immediately established against the stopwatch, heralding some hotly contested Qualifying Heats.
MG Tyres is the supplier of the 'Prime' tyres for the OK category, while Vega supplies the 'Option' tyres for the OK-Junior category and the Academy Trophy.
Good performance by Costoya in OK-Junior
Spaniard Christian Costoya, Kirill Dzitiev and Austrian Niklas Schaufler made a good start to the FIA Karting European Championship – Junior at Rødby. Costoya is 8th in the provisional standings, Schaufler 11th and Dzitiev 24th after his absence from Trinec. The fine 2nd place of Dries van Langendonck (BEL), 33 thousandths behind the poleman in the third timed session, will no doubt help him to improve on his 7th place in the Championship. Championship leader Oleksandr Bondarev (UKR) wasted little time in 2nd place in the first session, 9 hundredths behind Dzitiev. 4th in the Championship, Zac Drummond (GBR) also confirmed his speed in 2nd place in Session 2. The challenge will be greater for Thibaut Ramaekers (BEL), 2nd in the provisional rankings, who was 13th in Qualifying, Lewis Wherrell (GBR), 3rd, who was 18th, and Taym Saleh (DEU), 5th, who was only 30th.
OK-Junior Qualifying Practice results
1- Christian Costoya (ESP)
2- Kirill Dzitiev
3- Niklas Schaufler (AUT)
4- Dries van Langendonck (BEL)
5- Oleksandr Bondarev (UKR)
6- Zac Drummond (GBR)
OK: Gladysz back on top
Polish driver Maciej Gladysz played his cards right with a time of 49'772 at the end of the first Qualifying session of the FIA Karting European Championship – OK. Anatoly Khavalkin and Rene Lammers (NLD) tried in vain to catch up with him in the other two heats. Gladysz was followed in Session 1 by Tomass Stolcermanis (LVA) at 23 thousandths of a second and then by Jules Caranta (FRA) at 51 thousandths. Kirill Kutskov finished 53 thousandths behind Khavalkin in Session 2, with David Walther (DNK) 3rd at 77 thousandths. Rene Lammers put more distance between himself and his rivals in Session 3 with Miguel Costa (BRA) 2nd at 0.129" and Thomas Strauven (BEL) 3rd at two tenths. Provisional Championship leader Gabriel Gomez (ITA) was 26th.
OK Qualifying practice results
1- Maciej Gladysz (POL)
2- Anatoly Khavalkin
3- Rene Lammers (NLD)
4- Tomass Stolcermanis (LVA)
5- Kirill Kutskov
6- Miguel Costa (BRA)
Coronel ahead of Panetta in the Academy
The 44 young drivers aged between 12 and 15 taking part in the FIA Karting Academy Trophy were competing at the wheel of identical Exprit/Vortex karts drawn at random. Dutchman Rocco Coronel set the fastest FIA Karting Academy Trophy Qualifying time in Session 2 at 52.640, while Argentina's Santino Panetta was fastest in Session 1 at 52.844. Frenchwoman Lisa Billard finished strongly, just 8 thousandths of a second behind Coronel, while Switzerland's Karel Staut was 15 thousandths behind Panetti. New Zealander Arthur Broughan confirmed his potential in the top five, while Angola was in a good position with Lorenzo Campos in 6th place. The top four in the provisional rankings showed a slight performance deficit, with leader Marius Barry-Berg (NOR) 7th, the runner-up Hugo Marti (ESP) 10th, 3rd-placed Max Walton (AUS) 11th and 4th-placed Ruytaro Sakai (JPN) 14th in these Danish qualifiers.
Academy Qualifying results
1- Rocco Coronel (NLD)
2- Santino Panetta (ARG)
3- Lisa Billard (FRA)
4- Karel Staut (CHE)
5- Arthur Broughan (NZL)
6- Lorenzo Campos (AGO)
Provisional programme for the Rødby event
Saturday 17th June
08:30 – 09:56: Warm-up
10:20 – 19:10pm: Qualifying Heats
Sunday 18th June
08:30 – 09:55: Warm-up
10:05 – 10:40: Academy Qualifying Heats
10:45 – 12:20: OK and OK-Junior Super Heats
13:50 – 16:10: Finals
The Rødby event can be followed on the official FIA Karting Championship app for mobile devices and on the www.fiakarting.com website.