2024 Schedule Taking Shape with USPKS and SKUSA Announcing Dates
We are near the halfway point of the 2023 season, and organizations are already looking ahead to next year. In the last few days, the United States Pro Kart Series and Superkarts! USA have announced dates for their respective schedules. It appears both organizations are working together, and focusing on the eastern half of the country with their dates and possible locations. SKUSA will expand their Winter Series with a third event while USPKS is set to start later into the season.
Below are the two respective statements released:
---
United States Pro Kart Series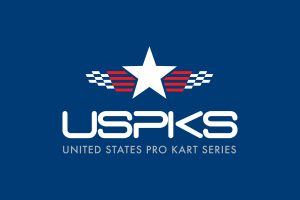 We know you are as anxious as we are to plan for next year's program, so here are the revised 2024 USPKS National Event Dates.
R1: Apr 11-14
R2: Jun 13-16
R3: Jul 11-14
R4: Aug 15-18
R5: Sep 26-29
The rest of the racing program info will be released once the venues are secured! Thank you so much for your continued support and for letting us host the best racers in the country!
---
Superkarts! USA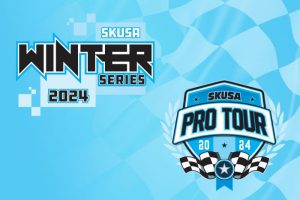 After another successful SKUSA ProTour weekend at Utah Motorsports Campus, Superkarts! USA is proud to confirm and release its 2024 competition schedule. The list sees an increased SKUSA Winter Series schedule, with one more additional weekend added to the 2024 championship.
2024 SKUSA Winter Series
Rounds 1 & 2: January 13/14
Rounds 3 & 4: February 10/11
Rounds 5 & 6: March 9/10
2024 SKUSA Pro Tour
Rounds 1 & 2: May 4/5
Rounds 3 & 4: June 8/9
Rounds 5 & 6: July 27/28
The change in direction underscores a recognition in logistics and customer logistics, with so many teams and events based on the east coast. "We're always studying the market," explained SKUSA principal Tom Kutscher. "It's no secret many of our teams are based on the east coast and much of the national karting calendar is centered on that side of the country. We're always mindful of teams having to haul their stuff from one side of the country to the other and have worked hard to create a schedule that's complimentary."
Venues are still being finalized but SKUSA have confirmed mainstays on the national calendar will return, including Homestead, and New Castle Motorsport Park. And of course, the season will conclude with the 27th SKUSA SuperNationals already confirmed to be at the Las Vegas Motor Speedway for 2024.
Tom Kutscher added "Our Winter Series harkens back to SKUSA's early days in Florida. Our numbers continue to increase year over year for that championship and many other series' races coincide with the location. Being crowned champion of the SKUSA Winter Series has continued to be a meaningful accomplishment on any racer's resume and with the added weekend, we expect the prestige to only grow."
Finalized venues will be confirmed in the coming weeks, with SKUSA evaluating locations that not only race well, but as importantly — can house the pits and infrastructure necessary to hold a national caliber event. Be sure to keep up with all of the latest announcements on superkartsusa.com and SKUSA social media.