Tillotson Annual T4 Florida Cup Returns to Orlando Kart Center This July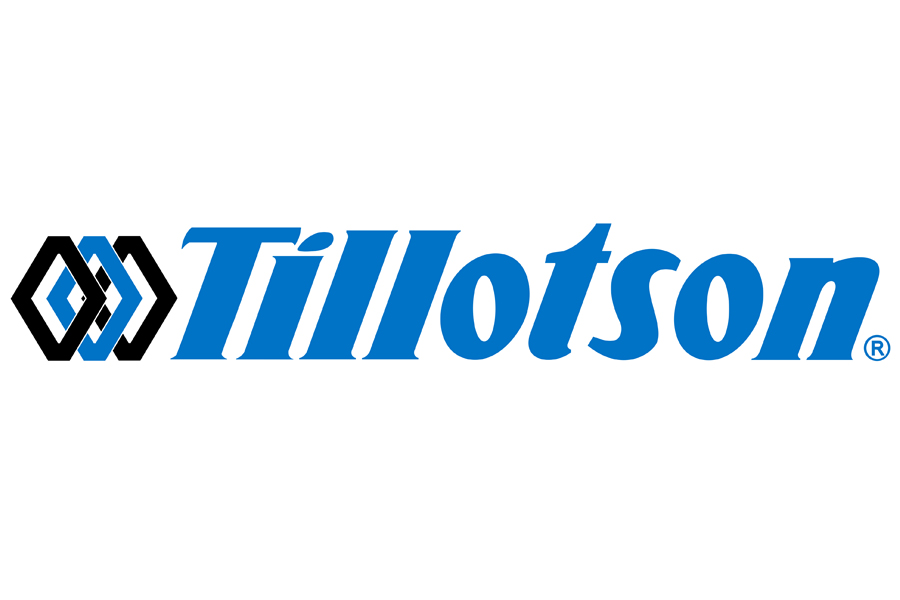 Coming this July 1-2, 2023, at Orlando Kart Center will be the 3rd annual Tillotson Florida Cup, where the highly sought after Tillotson T4 Nations Cup Tickets will be awarded. The Florida Cup will be put on in conjunction with the Orlando Cup and the ROK Cup Florida races which all will run simultaneously the first weekend of July at the OKC facility. Many racers in attendance will celebrate the long 4th of July weekend, by staying after and visiting one of Orlando's multitude of world famous theme parks and attractions.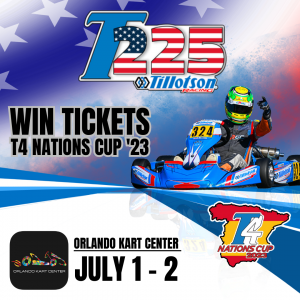 Racers will compete within the Orlando Cup Format in the normal T225 RS classes as per usual but with much higher stakes.
"Last year we brought 12 Team USA drivers to Valencia and nearly won the Nations Cup," commented Florida Cup event promoter Jake Mottaz. "After nearly winning the SR category and dominating the JR category, we are hungry to bring back our US driver talent and show the world what we can do. 6 drivers from this year's Florida Cup alone will get fully and mostly funded rides to the big race in Spain, so we are looking forward to a fun but competitive event."
Racers in Orlando will be competing to win tickets to the T4 Nations Cup held on the 21-24 of September in Valencia, Spain. This year's Nations Cup event will follow the same format as 2022 with 5 categories attracting the best 4 stroke pilots from all over the world to compete for T4 Nations Cup glory. The Nations Cup trophy, added in 2022, is currently held by the United Kingdom and is back up for grabs with many Nations eyeing the top prize.
"Though our Florida Cup winning drivers will all get paid entries to the Nations Cup, all US drivers are welcome to enter and attend," finished Jake Mottaz.  "The Nations Cup race is by far the most affordable way for North American drivers to get a European racing experience, and so far everyone we have brought to the event has come home with rave reviews and a big desire to return the following year. You can enter online at Tillotson Racing's website to simply pay the registration fee to enjoy the international race experience of a lifetime. Spain is beautiful!"
Classes on offer at the 2023 Florida Cup will be:
T225 Junior
T225 Senior
T225 Masters
** The winner of each class will receive a fully paid ticket to the T4 Nations Cup in Spain. The second-place finishers will receive a half value Ticket, which will make the cost of attending the race less than the cost of an average club race!
T225 Engine Rules can be found here: https://tillotson.ie/wp-content/uploads/2021/04/TPP-225RS-USA-Engine-Rules-Fiche_300321_MF.pdf
Florida Cup and Orlando Cup Event rules and registration can be found here: https://orlandokartcenter.com/orlando-cup/
Engine rentals are available for just $100 for the event. Contact Kart Rising to reserve your motor.
For any questions, or to rent an engine or kart for the event please email Jake@KartRising.com or call 941-777-0659