Amarillo Kart Complex Becomes Full Time Facility
Panhandle karting circuit set for exciting future under new ownership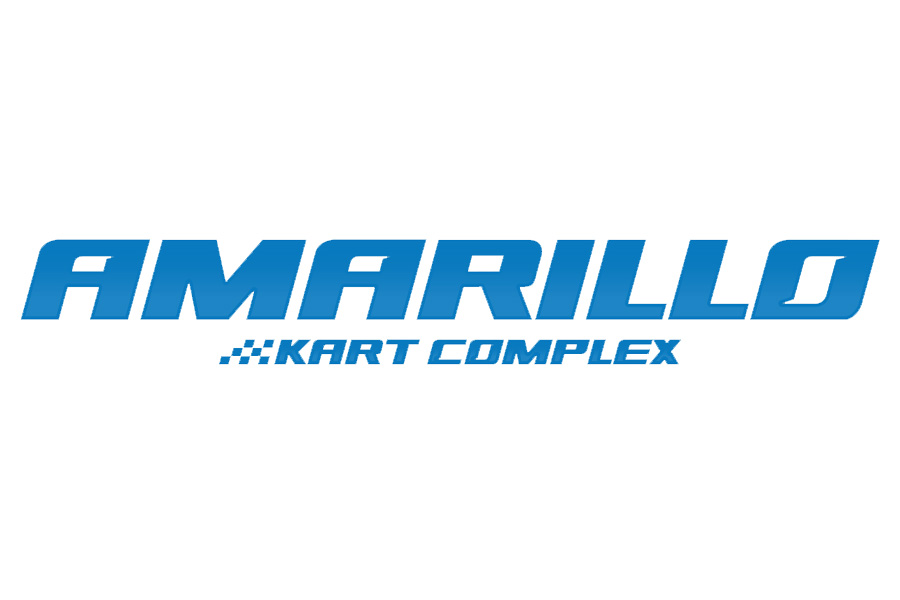 Karting is a combination of two elements – those who want to push the need for speed, and of course, the actual facilities with which drivers can compete against one another. Parking lots were the original locations when Art Ingels developed the first kart in 1956. Permanent kart tracks began sprouting in fields across the country, with many still active today. In today's world, like many sporting facilities across the globe, motorsports circuits are more than just a paved course. That is the mindset for the new owners of the Amarillo Kart Complex.
Three brothers – Kyle, Brad and Joe Yuchinski – became the new owners of the Amarillo Kart Complex in December 2022, taking over the facility from the original owner Thane Morgan.
It was a passion for speed that brought the then Amarillo Kart Circuit together. Morgan is a Formula One fan and became a karting enthusiast after attending the Bondurant Racing School in the early 2000s. It was there he met Alan Rudolph – a SKUSA hall of fame member. Morgan had karts at the MSR Houston, however, the 650-mile distance between his home and that kart track limited his ability to get seat time. That's when the thought of building his own circuit near his hometown of Amarillo began. Thane spent four years planning and developing the layout, with assistance from Rudolph and Andre Martins of Orlando Kart Center for technical support. The circuit was completed in 2013 with Morgan utilizing it about 30 days out of the year.
It was in 2017 that Mark and Gina French, promoters of the Texas ProKart Challenge, became aware of this gem of a karting circuit sitting out there, waiting for someone to take their program to Amarillo. They held events there from 2017 to 2019 while the ROK Cup USA made a visit to the facility in 2019. The Texas Sprint Racing Series began traveling north to the Amarillo region in 2021 and returned again last year.
When the TSRS returns in 2023, competitors will see an update facility taking shape under the new ownership by the Yuchinski's. Kyle Yuchinski began karting about 40 years ago when he was 11. He grew up around motorsports with his dad racing dragsters but put his focus into Kyle's racing once he started karting. They ran locally in the San Antonio region and around the state for 4-5 years, winning several local and state championships. When Kyle turned 16, they moved to super late model stock car racing. With stints into sprint cars, SCCA and dwarf cars, Kyle returned to the sport of karting in recent years.
Yuchinski was racing with the Texas Sprint Racing Series at Amarillo last year, when he fell in love the track and the facility.
"I told my wife that I would love to own this track."
He heard through sources that the facility was up for sale.
"I jumped on it. Thane decided to sell it after 12 years of 'mowing and maintenance' (laughing). He really wanted it to stay a track and I knew I could keep that possible with upgrades and a vision make this a destination."
The upgrade process began around February, which includes the addition of 20,000 sq ft of asphalt, a 45' x 120' covered grid area, a 15' x 120' elevated viewing area, fencing around the facility, new track exit with covered scale, bathrooms and showers, along with a scoring tower and check in building at the track entrance. A new pro shop has been added along with party rooms. The facility held a special Grand Opening at the beginning of May, and is currently open to rental karts daily, utilizing the CRG rental kart line.
Kyle along with his brothers are operating the facility, welcoming in people from the Amarillo region to experience the karting life. They will be hosting their first Amarillo Kart Complex league series beginning this June.
It is in two weeks that the Texas Sprint Racing Series will return to the Amarillo Kart Complex, hosting the Summer Shootout weekend on June 30 – July 2, with a possible 200 entries set to battle in the Panhandle region.
"Texas Sprint Racing Series is excited to head back to Amarillo this year for the third consecutive season," stated Brittany Lobaugh of the TSRS. "The new updates will make the race setup and team testing much easier on the whole crew and competitors. All the improvements have taken this track from a personal facility to what we expect to be one of the top new facilities for professional racing with enough space to keep up with our growing series. Being so close to the western states, we love seeing some faces that may not make it to our regular season races. We look forward to continuing with Kyle Yuchinski and Amarillo Kart Complex for many years to come."
For more details on the Texas Sprint Racing Series weekend, head to texassprintseries.com
Amarillo Kart Complex Social Media
Facebook: @amarillokartcomplex
Instagram: @amarillokartcomplex