One-on-One: Thierry Germanovitch – Sodi Racing USA
Veteran industry member speaks of the brand's efforts and goals in the USA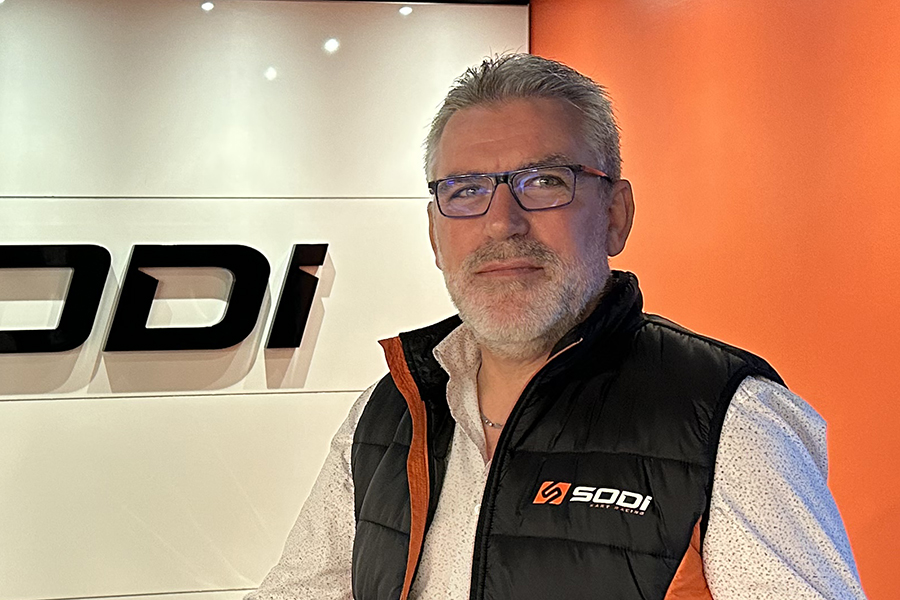 Thierry Germanovitch of Sodi Racing USA
If you take a global look at the karting, you'll see that the Sodi Kart brand has an expansive footprint. In addition to competition karting, the brand is also a leader in rental karting. Sodi Kart has been part of the North American karting landscape at different levels of support and success for almost 30 years, but this new factory supported effort with Sodi Racing USA is without a doubt that most significant commitment that we've seen from the French manufacturer. 'The Karting Distribution' managed by karting industry veteran Thierry Germanovitch was announced in January, and the last four months has seen impressive growth and dealer network development. Heading into this weekend's Superkarts! USA Pro Tour SpringNationals in Utah, we caught up with Germanovitch for an update.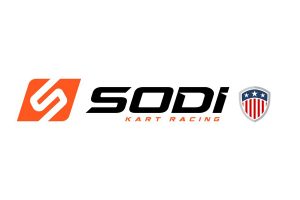 eKartingNews.com: One of the biggest news stories from the start of the year within the industry has been the official return of Sodi Racing to the United States. Thierry, thanks for taking the time to chat with us, as it's been obvious from our trackside coverage that Sodi Kart is enjoying a ton of momentum right now. You've been with the brand for many years and you certainly hit the ground running since launching the Sodi Racing USA program through The Karting Distribution back in January. Can you give us your thoughts on how things have developed and where the program is right now?
Thierry Germanovitch: In reality, we had never really left the US market, but in recent years there has been no real dynamic around the brand, whereas our recent results in Europe and in many countries have been very good. This is why we decided at the end of 2022 to regain control and make the American market a priority for the years to come. Today, we have a new warehouse and our offices in Coral Springs (Florida). In just five months, I think I can say that we have already done considerable work by involving ourselves extensively with several teams such as Piquet Sports at the national level, while also starting to develop our network of dealers. To be honest, our first excellent results at the highest level have not gone unnoticed and we are already ahead of our forecast. But hey, it's only the beginning and a lot of work remains to be done to achieve the objectives set.
EKN: You're obviously putting in the effort and the results have been impressive. What is the outright goal of the program and your immediate business focus?
TG: Sodikart is the largest karting company in the world. Contrary to what many people think, racing is now key for the group and major investments for racing are underway. A new factory, twice as large as the current one, will be inaugurated at the end of the year. With such a status, it's obvious that I can't imagine not seeing Sodi here in the US as one of the most successful brands on the market. And that is clearly my goal. For this, in the coming months, I want to identify new dealers and very ambitious teams throughout the different states. Great people have already joined us recently but it's just the beginning and we offer new and unique opportunities for those who will join us soon.
EKN: The momentum is definitely building. Where do you see Sodi being by the end of the year?
TG: It's hard to say, but above all I want the drivers, teams, organizers, dealers, media…to already see us as a very serious, high-performance company that wants to participate as professionally as possible in the future of karting here in the US. There's always room when you want to do things right. If before the start of the 2024 season we are already considered by all as a serious alternative to perform, I will be very happy.
EKN: You've played a large role in the sport at many different levels in many different roles over the years, so we'd like to ask you about your feelings on the US racing scene. You've attended a number of races on both the East and West Coast during the first half of 2023, so how do you see the quality of the races and competitors here in the United States?
TG: First of all, my history with karting is indeed very old. I started as a driver when I was 14 years old and since then I have remained passionate about this sport. I had the chance to work with the greatest drivers, to organize major racing events, and to see races all over the world, both in kart and motorsport. I am not discovering kart racing in the United States. A good 15 years ago, I already brought drivers from Europe to take part in the Florida Winter Tour as well as at the SKUSA SuperNationals. I have always loved this atmosphere, which is different from that in Europe.
Today, I can say that the level of many teams and drivers has changed radically. When you see teams like RPG, PSL and many others, you know they have nothing to envy to the best teams in Europe. They are references for me and our goals is to have our teams as the same level ASAP. Admittedly, the international FIA championships are all in Europe like most manufacturers and their factory teams, but the national SKUSA and USPKS series are our showcases and are perfectly well-organized while being less political than in Europe. They certainly make it possible to train the future great drivers of tomorrow.
As for Sodi Racing USA and with the strong support of the factory, we have the ambition to discover and help to train these future great drivers here. I am certain that in the future we will see more and more drivers from all continents coming here to race because the level will continue to improve year after year. My main surprise is more about the tracks. Even if we have some very nice facilities, we really miss permanent tracks who would give us the possibility to attract the best drivers from all over the world for big events. With what is happening now with Formula 1 and its incredible success in the US, I find it strange that a big country like this does not have several tracks of the same level as those we know in Europe, and the Middle East, for example.
EKN: Now that you've built the initial foundation for Sodi Racing USA with outposts in Florida and Northern California, and dealers along the east coast, can you talk to us about your development strategy for the rest of the year and beyond, in terms of attracting potential new dealers?
TG: As I said before, we want to work with ambitious persons above all and who want to develop their activity with our support. Karting is a difficult market where making money is also difficult, so I want to favor quality over quantity by offering real territorial exclusivities to our future partners, allowing them to make sales large enough to make a decent living from it. My role is to meet these interested people, to understand their own market and to work on a project with them. Let's not forget also that karting in the US is not just about the major championships mentioned above but also, and above all, a multitude of categories, series, in all regions, which all have the merit of allowing enthusiasts to have fun, each according to his or her possibilities. It is also up to us to position ourselves in these essential markets. Lots of work ahead.
EKN: We're heading to the Superkarts! USA Pro Tour SpringNationals in Utah this coming weekend. What will the Sodi Racing USA contingent look like in terms of teams and drivers?
TG: To be honest, I'm very proud of what we're going to show this weekend. I'm not talking about the sporting results which I hope will be as good as our motivation is great, but I'm talking about the 20 or 21 Sodi drivers who will be there, about our two leading teams united for the occasion under the same structure – The Karting Collective and Piquet Sports – along with Team SLA Karting who has just switched to Sodi after having tested and compared our cadet and senior chassis, and several of our new dealers who will also be there in support. I am also talking about the presence of Senna Van Walstijn, the KZ factory driver who comes to support our drivers and who will participate in the KZ race and in X30 as well, like what we have already done successfully with Harley Keeble recently. In just a few months; how can we not to be proud of the work accomplished by all these people who immediately trusted us and who today passionately defend the colors of Sodi! This race is a step, more will come.
EKN: SKUSA finally announced the date and location for the 26th running of the SuperNationals late last month. It's been a number of years since the event enjoyed the attendance of the Sodi Kart factory team. Is this a possibility for 2023, or will the brand be represented solely by the dealer network of operations that you're building?
TG: Like you, I guess, I was looking forward to the date of the SuperNationals. I was worried because I suspected that the arrival of F1 in Vegas could cause problems for Tom (Kutscher) and his team. It is a very important event because it is unique and has contributed for 25 years to the image of American karting in the world. It's a big karting show and a lot of drivers from all over the world want to "do Vegas" one day. With Sodi, we came regularly for years and sometimes with a good number of pilots. We won the elite category with Anthony Abbasse in Pro Shifter. It is therefore an important event for Sodi USA, just as I think it is also very important for American karting. As a marketing man and event promoter for years, I am convinced that the SuperNats is a bit for me who is French like our 'Tour de France': a must. So, yes, of course, I'm going to do my best to optimize the presence of our American teams with the support of Sodikart and, if possible, a few factory drivers. See you in Vegas.
EKN: Thanks for taking the time to chat with us, Thierry. You mentioned wanting to meet interested industry members, so what does your immediate trackside event schedule look like and how can people reach you if they're not able to connect with you at a racing event?
TG: Thank you for asking me. I try to be present at as many races as possible. I'm here in Utah this week, next week at the Mid-Ohio Sports Car Course, then the week after in Indiana for the USPKS. However, the easiest way is to send me a message on my email thierry@sodi-racing-usa.com and I will be happy to answer and meet directly all those interested in joining the Sodi family, either as a dealer or either as a team or both. To finish, I take advantage of this discussion to thank eKartingNews for the magnificent work that you are doing. Here again, I can tell you that the European kart medias are not doing better than you, far from it. Karting in US is the future, you will see.