Parolin: Double OK-Junior podium in Champions of the Future at Rødby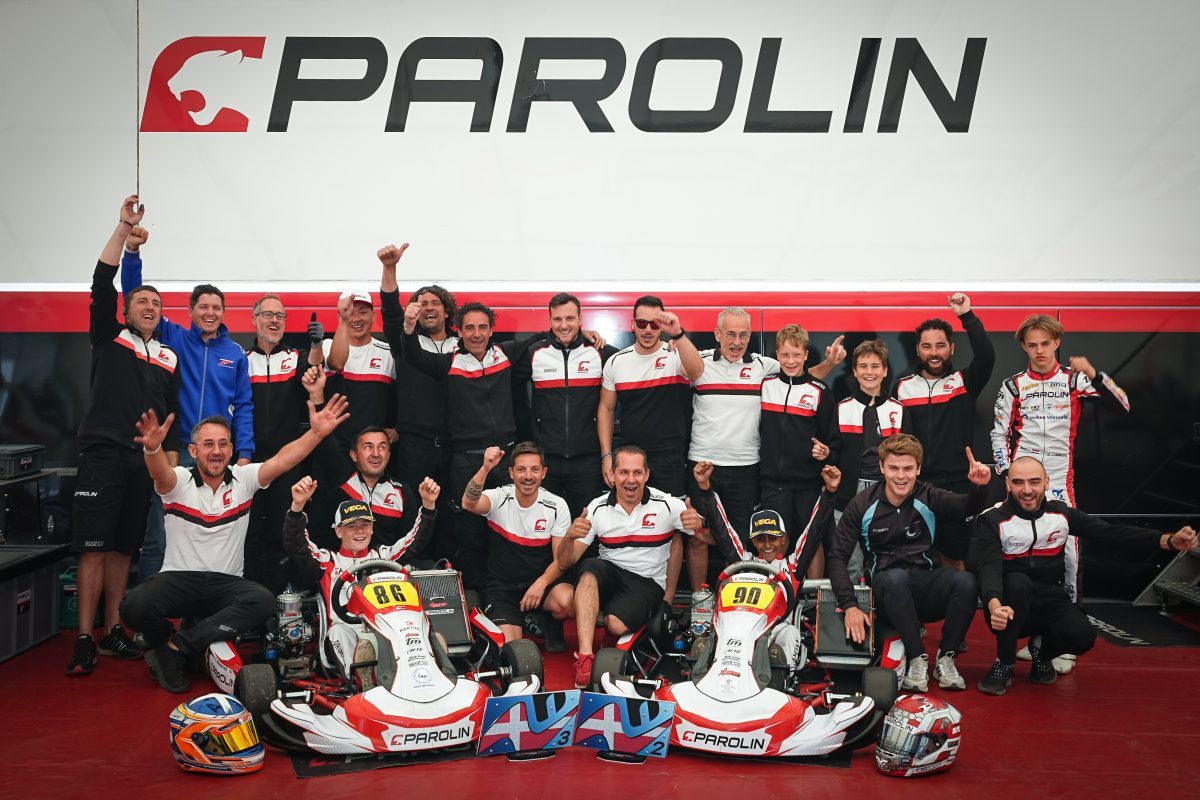 (Photo: KSP Reportages)
A second new country is on the international competition programme this year. After the Czech Re-public, it was Denmark's turn to present a new track with the recently completed Rødby Karting Ring. The third round of the Champions of the Future Euro Series gave Parolin Motorsport a chance to get their bearings and secure two podium finishes in the OK-Junior class.
The revelation of Kanthan
Alongside Zac Drummond, Christian Costoya and Jack Iliffe, the young American Vivek Kanthan had shown great promise since the start of the season. After his superb performance at Rødby, he is now one of the Parolin Motorsport team's driving forces capable of achieving success in OK-Junior. After finishing 10th in Qualifying, he won two heats and took command of the intermediate standings on Saturday evening. He won again in the Super Heat and climbed onto the second step of the podium after a hard-fought battle. 1stal in Qualifying, Drummond also put in a remarkable performance before fighting his way to 3rd place in the Final. The Scot therefore climbed back up to 2nd place in the Championship. Jack Iliffe rounded off the team's success by finishing 9th in the Final. Last but not least, Christian Costoya made up for his retirement in Heat 4 by climbing back up to 13th in the Final.
"I'd like to congratulate the whole team on their performances at Rødby," said Marco Parolin. "Special congratulations to Vivek Kanthan, who was the revelation of the Danish weekend. We had confidence in his potential, but it's not often you see such a rapid emergence. We're delighted to be able to count on four drivers to strengthen our presence in OK-Junior. Our OK drivers didn't have an easy time of it in Denmark. After his absence in the Czech Republic for political reasons, Anatoly Khavalkin gradually found his rhythm, while Miguel Costa put in a good performance. Rene Lammers unfortunately did not get the chance to showcase his great qualities. We've got some work to do to put things right before the third European event in less than two weeks' time."