IKF NCSKS Round #2 Preview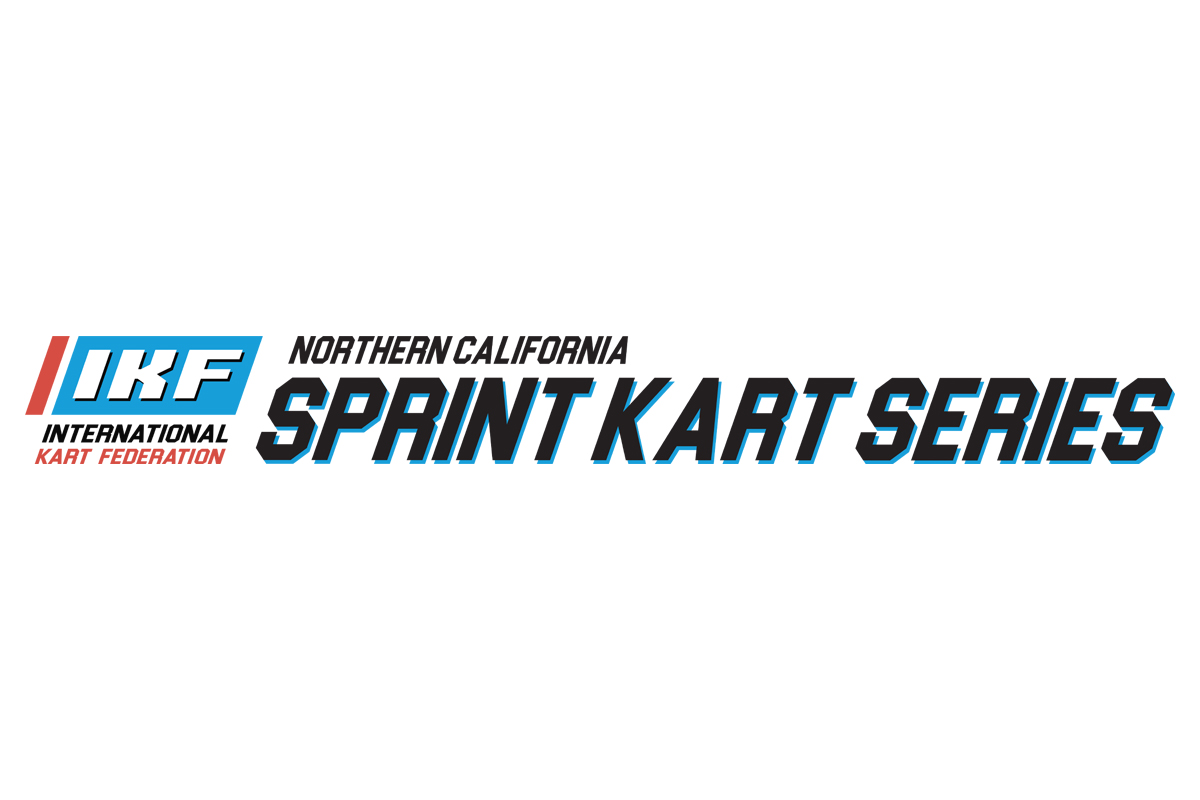 The IKF Northern California Sprint Kart Series takes to one of the most popular tracks in California over Memorial Day Weekend, as Buttonwillow Raceway Park hosts the traveling grassroots series May 27-28. This is the furthest south several of the Norcal regulars have traveled for an event in recent memory, with several drivers set to take to the Buttonwillow circuit for the very first time this weekend. Round #2 of the NCSKS sees most of the protagonists from the season opener at Prairie City back in attendance, with the 4-cycle classes vying for the Champions purse of $1000 and the 2-cycle lasses aiming for a Champions Ticket to the SKUSA Supernats – just announced for November 8-12 at Las Vegas Motor Speedway.
Things will look a little different from round #1 as well, with Series owner and Promoter Donald Durbin Jr listening to competitor feedback, adjusting the schedule slightly from round #2 onwards. While the number of points paying sessions remain unchanged, practice has been adjusted, seeing Friday as "move-in only", lessening the time commitment for the competitors. Saturday will now begin with 3 practice sessions, followed by qualifying, and then a pair of heat races to finish out the day. A morning warm up session will welcome drivers come Sunday, before the PreFinal and Final event take place, making for plenty of seat time while still providing a reasonable end time for travel.
Buttonwillow's 7/10 of a mile 'National' circuit will be run in the counter-clockwise direction this weekend, one of the most popular layouts for the facility that has already seen the SKUSA ProKart Challenge visit earlier this year. While there is no local club that runs there regularly, it is a popular testing facility, and does have its share of local drivers that know the 13-turn circuit well. And with one event in the books, April's winners already will have targets on their backs, looking to go two for two in this best 4 out of 5 racing season…
In Jr 1 206 presented by Speedsense Motorsports, Floyd Frisby leads the way into the weekend after winning last month, while the early pressure will be on from fellow podium finisher Carson McLoed. Fellow top 5 finisher Patrick Meissner showed pace in the final at Prairie City, while #3 qualifier Luka Rommeck will look to bounce back from tough luck last month.
Jr 2 206 presented by Cole Nelson Racing/Invader welcomes all of the top 5 in points after round #1 at Prairie City, with point leader and winner in April Derek Dimandja leading all into Buttonwillow. Nate Spitz, James Gwinup, Jeremy Heath, and Melia Hernandez will all be in the early conversation, although this class welcomes the most debut drivers coming into the weekend – we could see some new faces out front.
And speaking of new faces, Senior 206 presented by GFC may have a couple at the sharp end as well, as round #1 winner Kade Godbehere will certainly see pressure from local hotshoe Sophia Storey, making her series debut this weekend. Rival for the race win last month -and one of the quickest overall- Travis Mitchell will be one to watch for sure, as will be rumored entry from David Vasquez, a 206 hotshoe in his own right…
The Legends 206 category presented by Step Up Karting is another that sees most of the front runners from last month in attendance, as winner from last month Frank Chavez leads the way into May. Expect early pressure from fellow top 5 standouts Mike VanMuyden and Chris Britton, with Jeff Carr and Larin Ciscoe in the conversation this weekend as well.
The 125cc Shifter category presented by Driving Ambition has Seth Huntley looking to go for two this weekend, with double duty driver from last month Colby Romero looking to apply the pressure again as well. Podium finisher from round#1 Dan Laporta is looking to have a smoother weekend, and hopes to push the top two for a higher step on the podium too.
Masters 206, as well as both KA categories still see spots filling up as well, with Online registration is open through the end of today, with on site registration opening up on site tomorrow at 7am. For full event information and to get signed up for Round #2 of the IKF NorCal Sprint Kart Series, head over to www.norcalsks.com!