AKRA Race Report: New Season New Venue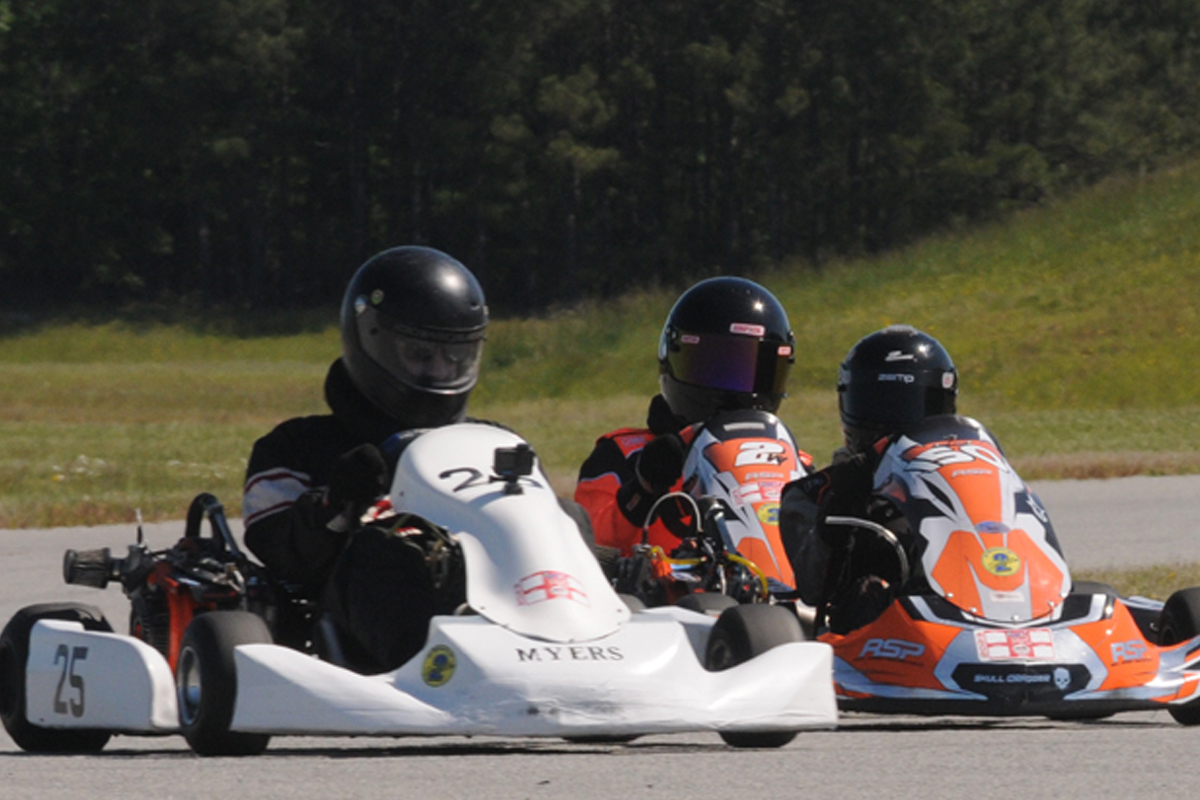 (Photo: Scraping Tire - on Miller)
Garysburg, NC-American Kart Racing Association (AKRA) Road Racers (RR) began their 2023 season at a new venue, North Carolina Center for Automotive Research in Garysburg, NC.  More than 300  entered the three-day event starting Friday, May 5th was reserved for practice with Features Raced Saturday and Sunday May 6-7.
Racers found their new track to their liking.  "The course is fantastic," beamed CIK 206 LiteF1 winner and Felton, DE native, Jon Miller. "There is a little grit out there, but the course is in really great shape, it's fun racing out there."
After Friday's practice sessions racers lined up on the finish line for a tribute memorial lap for three club members who died last year, one in a tragic karting accident in Georgia. Friends and relatives have established a go fund me page for those who want to help the family financially.
Trailing Miller in CIK 206 Lite F1 top five were Mark Stonifer, Eric King, Ryan Miller, and Anthony Worm. Ryan Miller ruled CIK TaG 100 AFC.  Ryan Breedlove topped CIK 206 Heavy Final 1.
Justin Greene led Enduro Formula 1 racers across the stripe and Joe Thomas took the Enduro Controlled F1 checkers.  Indy Kassey claimed CIK TaG F 1 and Indy Kassy captured CIK TaG IAME F 1.
Round 2 will be raced at another driver favorite Mid-Ohio Sports Car Course in Lexington, Ohio June 16-18.