Pasha Ali Signs as Official Driver for Piquet Sports / Sodi Racing USA
Consistent national podium contender joins Piquet Sports as an official Cadet driver for Sodi Kart USA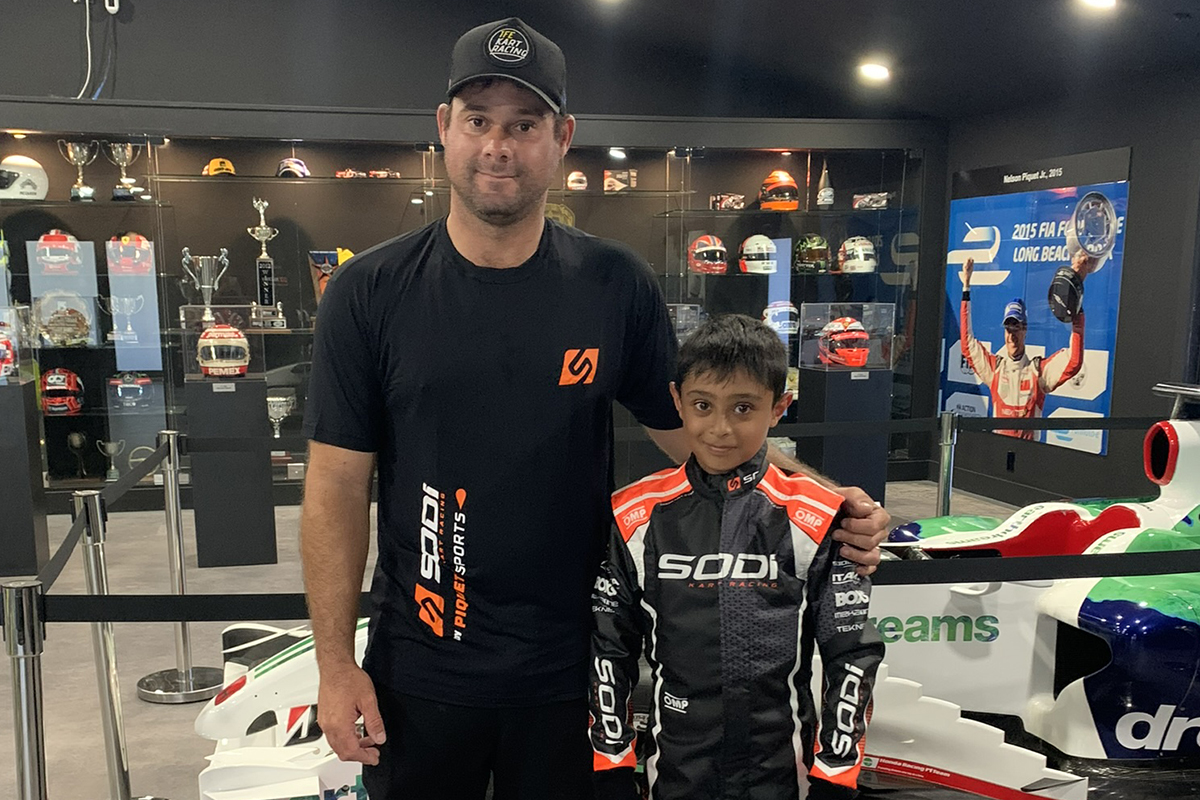 Just a year and a half into his cadet karting career, Pasha Ali has already made a name for himself amongst the two-stroke Micro Swift ranks with multiple top 10 finishes in 2022 and podium finishes in 2023.
He is now making a big leap with a mid-season change in team and equipment for the rest of 2023 and beyond, signing as an official driver for the newly established Sodi Racing USA and joining Piquet Sports to compete in Superkarts! USA, United States Pro Kart Series, Sunshine State Karting Challenge, ROK Vegas and the SKUSA SuperNationals.
"Racing is in my blood. It's all I think about all the time, and I am so excited about this chance to work with Carlos Iaconelli (Piquet Sports), Thierry Germanovitch (Sodi Racing USA) and their team, so we can continue to chase my dreams of becoming a Formula 1 driver," Ali said. "I know they believe in me, and I am ready to get to work."
The 2023 season marks the return of Sodi Kart to the United States with The Karting Distribution and Sodi Racing USA as the exclusive importer of the Sodi chassis. Sodi joined forces with Nelson Piquet Jr, Carlos, and their Team Piquet Sports with the latter becoming a dealer and official team for Sodi.
"I've had my eye on Pasha for quite a while and have really watched him grow and develop as a driver. I had an opportunity to work with him when he started in cadets, and I see the passion and determination he has. I am thrilled he is bringing his skill and knowledge of racing and chassis to our team," said Carlos Iaconelli, manager of the Piquet Sports team.
Pasha is a second-generation racer, following in his father, Nur Ali's footsteps. Nur got a late start in his career and didn't have an opportunity to come up through the karting ranks, but made a successful career racing in A1GP and the Red Bull Global Rallycross Series alongside Nelson Piquet, Jr. "I've had the privilege to race against Nelson a few times, so I am well acquainted with his impeccable talent. Having gotten to know Carlos over the past year or so, and hearing the amazing development program Carlos, Piquet Sports, and Sodi Racing want to put behind Pasha, this move just made sense for Pasha to continue his growth here in the US and abroad."
"We at Sodi Racing USA see nothing but a bright future ahead for this talented young driver. His passion, dedication, drive at only 9 years old is inspiring," expressed Thierry Germanovitch, CEO of Sodi Racing USA/The Karting Distribution. "Together, I am sure we will put many times the new 2023 Sodi Furia cadet chassis on podium in the US very soon."
Be sure to follow Pasha's career with Sodi Racing USA on his Facebook page, Pasha Ali, and his Instagram @PashaAli42.
For more information about Pasha Ali or for sponsorship enquiries, please reach out to nali@alimotorsports.com