Vortex in Trinec for the Champions of the Future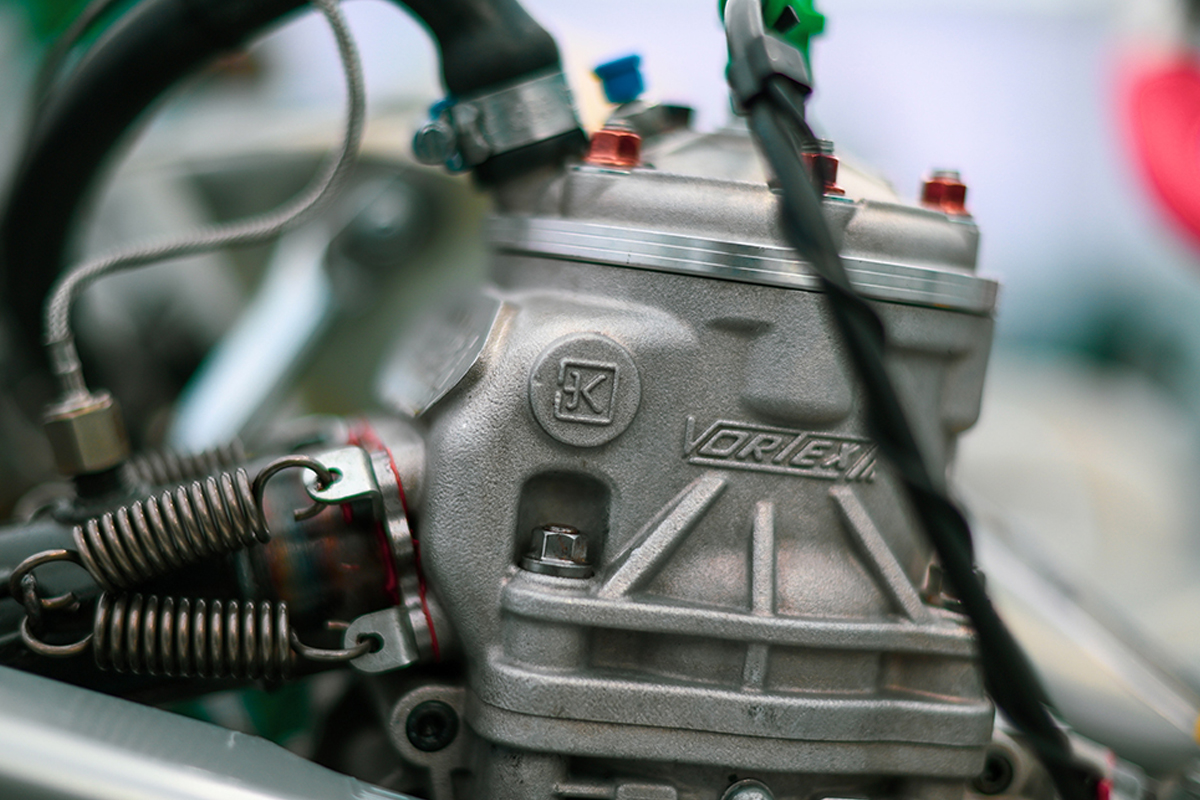 OTK Kart Group's engine division goes to the track in the Czech Republic for the second round of the 'Euro Series', in view of the next round of the FIA Karting European Championship for OK-OKJ categories.
OK – Positive start in the Senior category, with two VTS engines in the first five positions of Thursday's qualifying heats thanks to David Walther (Koski Motorsport) and Sebastiano Pavan's (Tony Kart Racing Team) performances. During the qualifying heats, Vortex achieves a series of four victories, six podiums and three fastest laps, including a triple win in the heat of groups C and E.
In the final, a quarter of the drivers are powered by the engines of the OTK Kart Group's 'engine division'. Starting from the second row, after a weekend always in the top positions, Pavan came into contact with another competitor in the first bends and had, unfortunately, to abandon the race. Jan Przyrowski (Tony Kart Racing Team), on the other hand, is able to control his kart despite the difficult wet track conditions and finishes close to the Top 5.
Close to a placement among the top ten are Alvar Siimesvaara (Ward Racing) and Walther (Koski Motorsport), the latter author of a 10-position comeback than the starting grid. On the other hand, Maciej Gladysz (Ricky Flynn Motorsport) and Ean Eyckmans (Ward Racing) recover 10 and 11 positions respectively, while Arthur Poulain (Tony Kart Racing Team) and Guillaume Bouzar (Koski Motorsport) also attend the race.
OKJ – Good results in the qualifying heats for the Vortex engines reserved for the Junior category, with one victory, five second places and two fastest laps to their credit. In the top positions of the ranking isAlfie Slater (Ricky Flynn Motorsport), fifth at the end of the eliminatory heats and then second overall thanks to a second place in Super Heat A. In total, 25% of the drivers running in the final are equipped with the 'blue' Vortex engines.
The last race of the weekend is heavily affected by rain, a situation that forces all the drivers to familiarize, during the first laps, with a treacherous track. Slater does well to hold his second position in the early stages, also featured by a multiple crash, and fights relentlessly for a podium position. At the end of 21 laps scheduled, the British driver finishes fifth under the chequered flag. Vortex-branded engines allowAlp Hasan Aksoy (Tony Kart Racing Team) to make an exceptional comeback of not less than 26 positions and to finish the weekend among the top ten. Remarkable climb of 18 positions also for Kimi Tani(Ilari Tani).
The ranking follows with Salim Hanna Hernandez (Ricky Flynn Motorsport), Ludovico Busso (Ward Racing), Maria Germano Neto(Tony Kart Racing Team), Elliot Kaczynski (Ward Racing), Scott Kin Lindblom (Tony Kart Racing Team) and Roman Kamyab (Ricky Flynn Motorsport).