Birel ART Reveals its Potential in OK and Junior at Trinec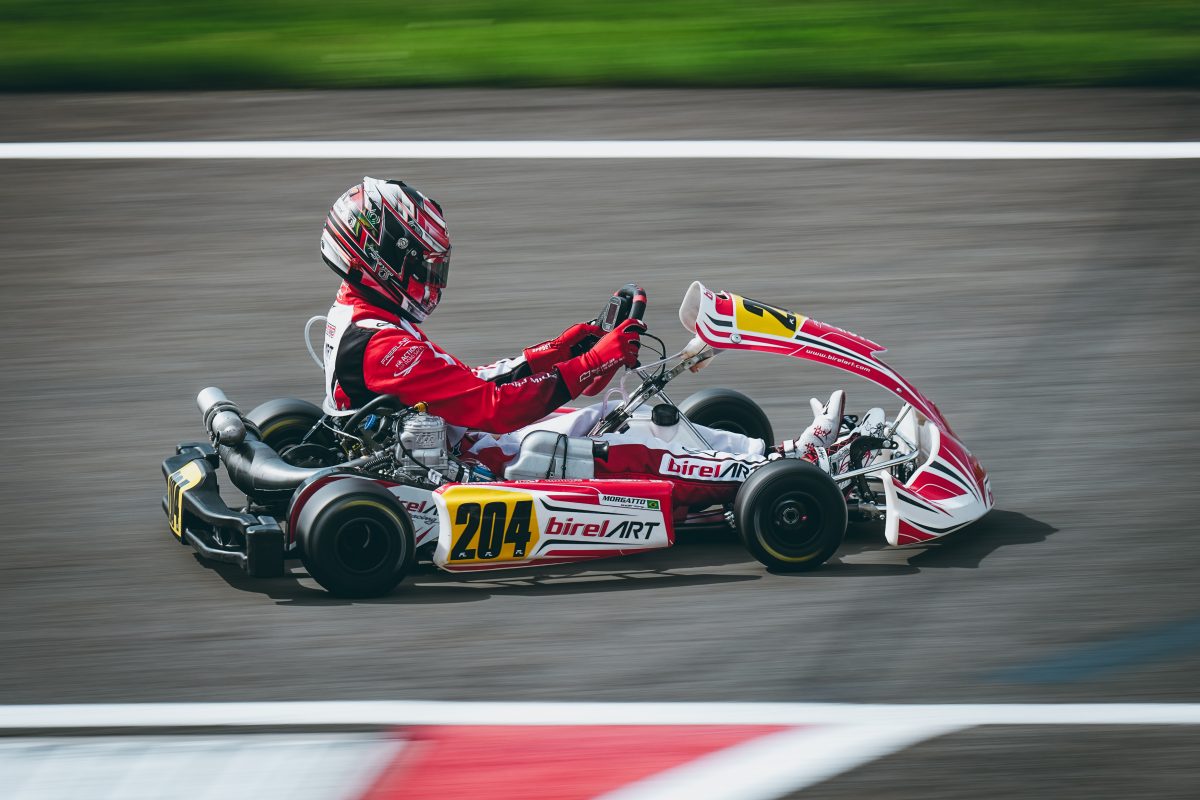 (Photo: KSP Reportages)
On the new Trinec circuit in the Czech Republic, the Birel ART / TM Kart showed remarkable competitiveness in a variety of conditions. The second round of the Champions of the Future Euro Series saw Matheus Morgatto's return to form, who finished 9th in the OK Final, while Noah Wolfe of the Leclerc by Lennox Racing team put in a string of good performances in the OK-Junior class and finished 2nd in the Final.
The Trinec track, which is typical of old-fashioned karting, offered many challenges that Birel ART took up with energy. With twenty or so corners for 1223 m of recent asphalt to discover, overtaking possibilities requiring strong commitment and variable weather ending in rain during the Finals, everything came together to make this competition a difficult event.
"We are very motivated by the results achieved in Trinec", said Riccardo Longhi, Team Manager Birel ART Racing.
"The hard work we have put in since the beginning of the season in OK and OK-Junior is starting to pay off. The joint efforts of the Birel ART Racing and Leclerc by Lennox Racing teams have enabled us to make significant progress in our mastery of the equipment. We are definitely on the right track, our determination is stronger than ever. The next step is to prepare for the Czech round of the FIA Karting European OK and Junior Championship which will take place in less than two weeks in Trinec. I would like to congratulate the technicians and drivers who work tirelessly for Red Power."
Morgatto makes a convincing return to OK
Matheus Morgatto was struggling in the first three Qualifying Heats before reaching 3rd and 4th positions in the last two. He confirmed his speed by regaining seven places in the dry Super Heat before making a breathtaking 23-place recovery from 33rd in the rainy Final. His solid and constantly improving performance resulted in a very promising 9th position. Joel Bergström was not able to participate in Qualifying due to a technical problem. He recovered effectively during the heats and the Super Heat, gaining 36 positions before the Final. Unfortunately, an incident involving several karts in front of him on the first lap of the Final prevented him from continuing his ascent.
The performance is there in OK-Junior
In the absence of Gerasim Skulanov, who was denied access to the Czech Republic like all his Russian compatriots, the young drivers of the Birel ART Racing team continued to enrich their experience in difficult conditions. Better armed, the drivers of the Leclerc by Lennox Racing team managed to successfully exploit the potential of their Birel ART / TM Kart in the Ok-Junior class. British driver Noah Wolfe put in his best performance of the year, finishing 2nd in the Final after a very successful run. Colombian Matias Orjuela was not to be outdone with a blazing Final run that took him up to 12th position with one of the fastest laps of the race.