Paddock Insider: 2023 United States Pro Kart Series – Texas Grand Prix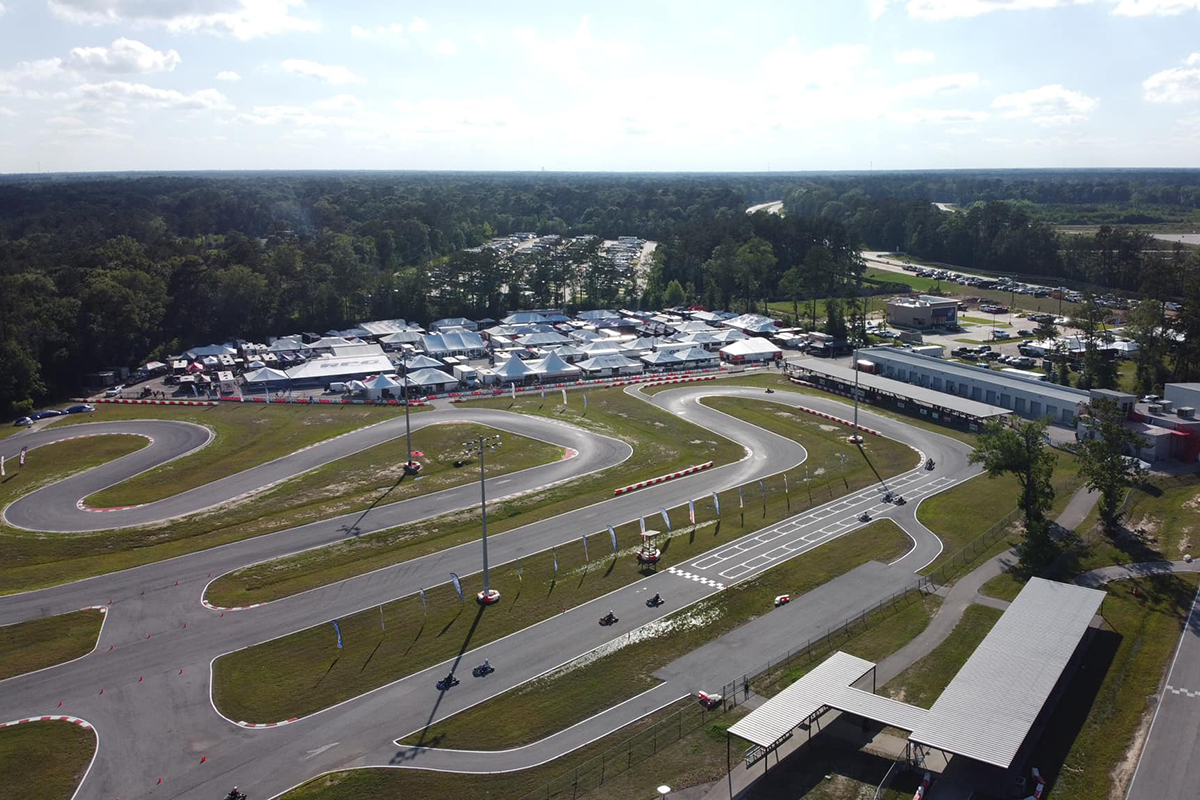 (Photo: United States Pro Kart Series)
EKN's Paddock Insider is part of our Trackside coverage, bringing you notes, updates and breaking news as it happens. The article will feature notes from trackside at the 2023 United States Pro Kart Series at the Texas Grand Prix held at the Speedsportz Racing Park in New Caney, TX. This is insider info will not be seen anywhere else. Please feel free to comment and discuss our coverage and today's action in the EKN Global Members Discussion area below.
God Bless Texas And the Speedsportz Racing Park
This weekend marks many firsts in the sport of karting. The United States Pro Kart Series is making its first trip to the Speedsportz Racing Park, and the first trip west of the Mississippi River in its 11-year history. The New Caney, Texas facility is becoming the crown jewel of Texas karting, featuring both a performance circuit and rental kart track. For many of the 285 entries in attendance over the eight categories competing here this weekend, it is their first event at Speedsportz. Of those here for the first time, the praises on the circuit and facility could not be more positive. Alan and Jessica Rudolph have been planning for months for this weekend. Now with last weekend's testing, the set-up and Thursday practice completed, they now can relax and enjoy the first major karting event in the state of Texas in nearly a decade.
CRG Nordam Welcomes Customers to Texas BBQ
The Houston area is home to CRG Nordam, located roughly 20 minutes from the Speedsportz Racing Park. Thursday night, drivers, mechanics and family members from the Tesoro Raceworx, Arcane Motorsports, and Alessandros Racing gathered at the Conroe, Texas facility for a Texas BBQ dinner. Roughly 70 people were in attendance to get a first-hand view of the warehouse, kart assembly area along with the showroom and offices. CRG Nordam's Euan Jeffrey was excited to welcome everyone to the facility and be able to speak with everyone before the weekend began. A strong contingent of drivers are racing this weekend on the CRG brand.