Nathan Dupuis Continues His Development with SCR This Weekend at USPKS Event in Texas
Canadian heads to Texas this weekend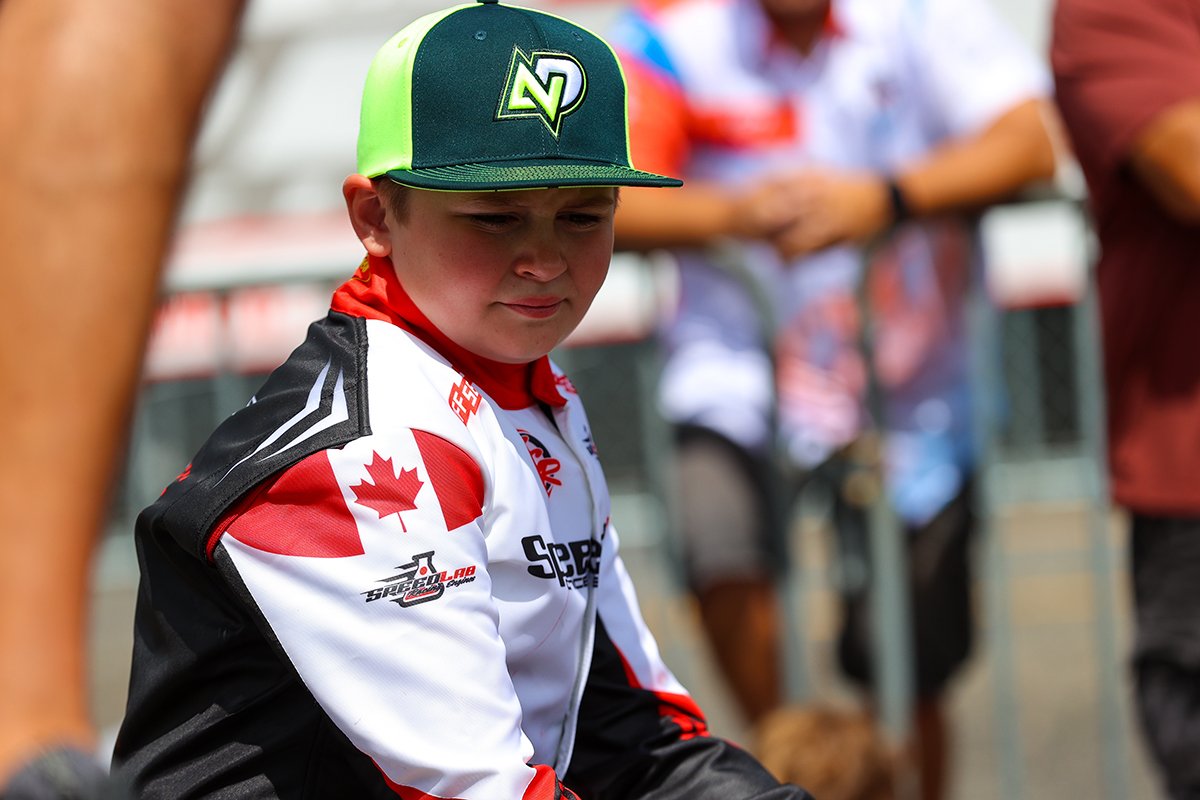 Nathan Dupuis' busy schedule continues this weekend at Speedsportz Racing Park
(Photo Credit: Canadian Karting News)
With a busy first quarter of the 2023 North American karting season now in the rearview mirror, Nathan Dupuis is ready to get the rest of his campaign underway. Traveling to Texas and the second round of the United States Pro Kart Series (USPKS) this weekend, Dupuis will race out of the Speed Concepts Racing (SCR) stable with Speed Lab Racing Engines power as he takes on the Speedsportz Racing Park just outside of Houston, Texas.
Ready to battle the talent-filled X30 Junior Pro class, Dupuis is ready to get back on track and continue his development with the potent SCR program. Progressing throughout the weekend at the first USPKS event in Orlando, Dupuis is returning to the driver's seat with renewed focus and energy for Texas this weekend.
"I am excited to get to Texas and learn a new track and race in the USPKS program," expressed the young Canadian. "I am racing with one of the best teams in the paddock, and I have a great group of teammates and coaches. I have learned so much and look to continue that this weekend while putting what I have learned to good use."
Battling in several national karting programs throughout North America, Nathan Dupuis has already seen action in USPKS and ROTAX competition, the Superkarts! USA (SKUSA) Winter Series and Pro Tour, as well as the ROK Cup USA Florida Winter Tour. With his Canadian karting season getting underway shortly, it is a full calendar for the young gun.
Nathan Dupuis will hit the track Thursday for unofficial practice before official sessions begin on Friday with wheel-to-wheel action taking place over the weekend. Stay tuned to the Nathan Dupuis social media pages for news, information, photos, and results from the event weekend.
For more information on Nathan Dupuis Motorsports, please contact Melissa Dupuis via email to Melissa@WorkSmartSafety.com or by phone to 519.819.9887. To learn more about Nathan Dupuis Motorsports, please visit him online via his new social media pages on Facebook, Twitter, and Instagram by searching "Nathan Dupuis Motorsports".