Hot Seat: EP7 – Sonny Cervelli – 04.14.2023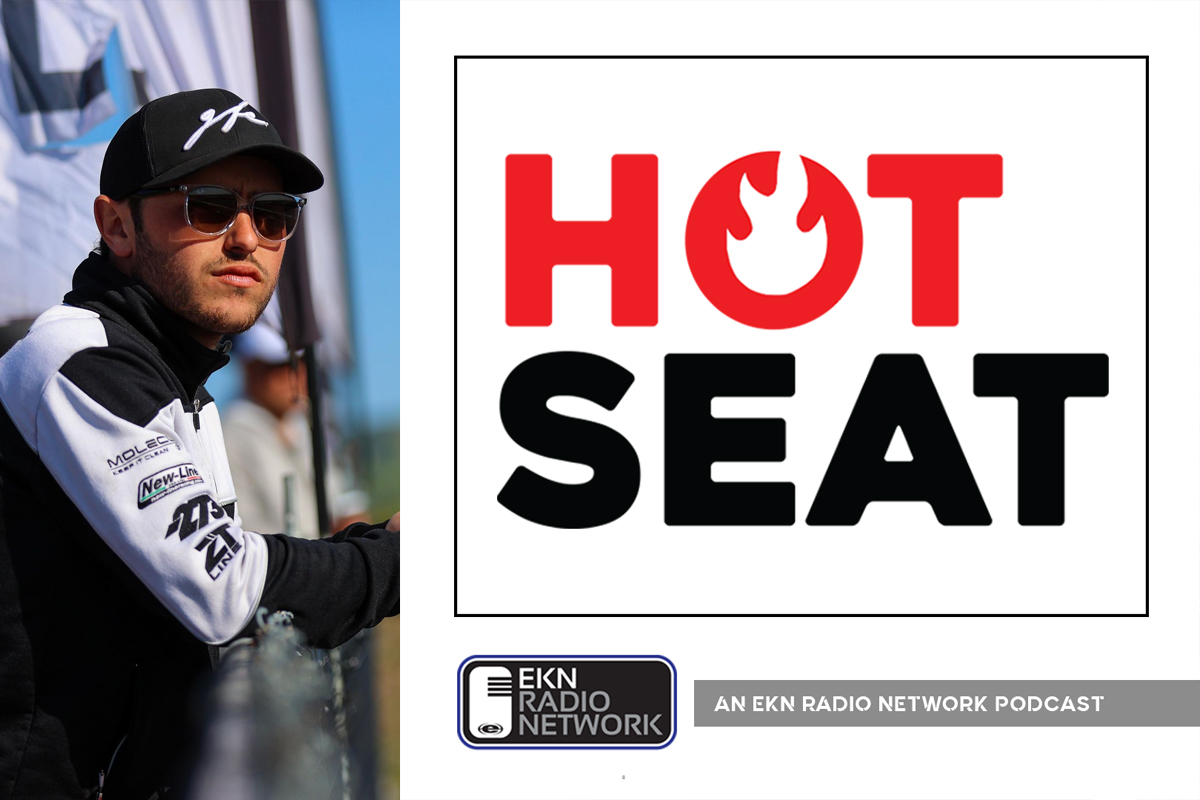 The first edition of the Hot Seat is here for 2023. After a busy first few events on the new year, EKN Managing Editor David Cole was able to schedule a sit down interview with the glue behind the growing GFC Karting race team and brand. Sonny Cervelli calls NorCal home, and what better person to grab after a busy day of practice at Sonoma Raceway for the Challenge of the Americas series finale than a guy who has a 30-minute drive to his own home. Cervelli has a long history in the sport as a driver, making his way up the ranks to the national level. Now, you can see him as the Director of Operations for GFC. They discuss his role, the growth of GFC, and other topics surrounding the sport in Episode 7 of the Hot Seat.
Visit the EKN Podcast page or find all the podcast episodes on Podbean.com, iTunes, Google Play, or Spotify by searching EKN Radio Network.
---