Track Day: Grattan Raceway Test and Tune – June 29
Hit the track at one of Michigan's motorsports jewels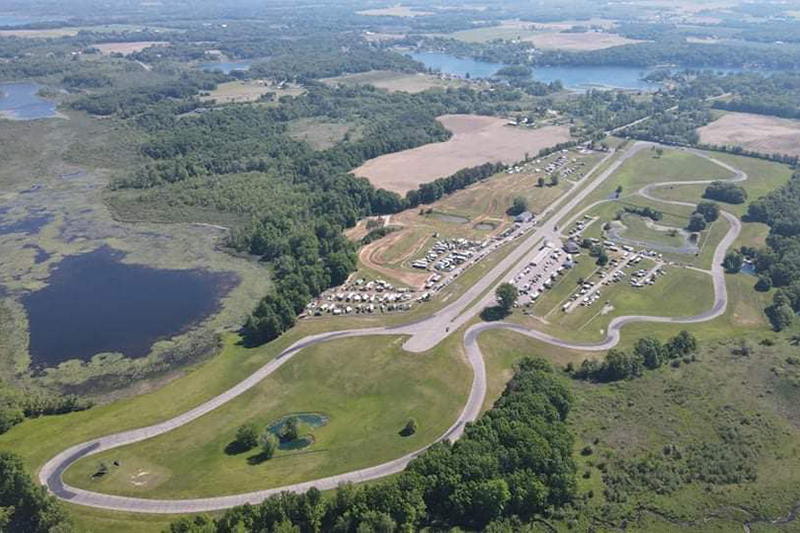 Grattan Raceway
One of the coolest tracks in the country lies in Western Michigan, and it's long been part of the region's road racing scene. Grattan Raceway is located in Belding, MI and is just 30 minutes northeast of Grand Rapids. The track is two miles long with 10 corners and challenging elevation changes. While Grattan regularly plays host to SCCA events, it's also been a favorite for karters for many decades. For 2023, the Championship Enduro Series has the track on its schedule for the July 7-9 weekend. Ahead of the CES event, racer Jamal Rogers has set up a Test-and-Tune day for the facility on Thursday, June 29, and the event is open to all racers.
"I decided to set this day up just to have some fun," Rogers told EKN: "With so much headache, pain, suffering, death, wars, sickness, and heartache happening these days, it's best to unplug from the world sometimes. I'm unplugging from the world on June 29 and heading to Grattan Raceway and I'm opening this up for other racers who want to join in. If you have a sprint kart, you are more than welcome to join us at this amazing two-mile road course. Bring your friends and family; spectators are more than welcome. We are not charging for pit passes, we're not asking you to prepay, and we are not selling insurance, but we are asking you to pray for good weather and to come out and have some fun."
The test-and-tune day will be open to all karters, whether your drive a Sprint Sit-up, laydown enduro, 206, shifter, or superkart. It's all focused on getting karters on the track. The entry fee for the track day is $200. If you want to get extra track time for the CES event or just spend a summer day driving, reach out to Jamal at (586-864-7845) to book your spot.