Scuderia Littel: Introducing Karting to Prospective Racers
Utah shop opens doors to local high school auto shop students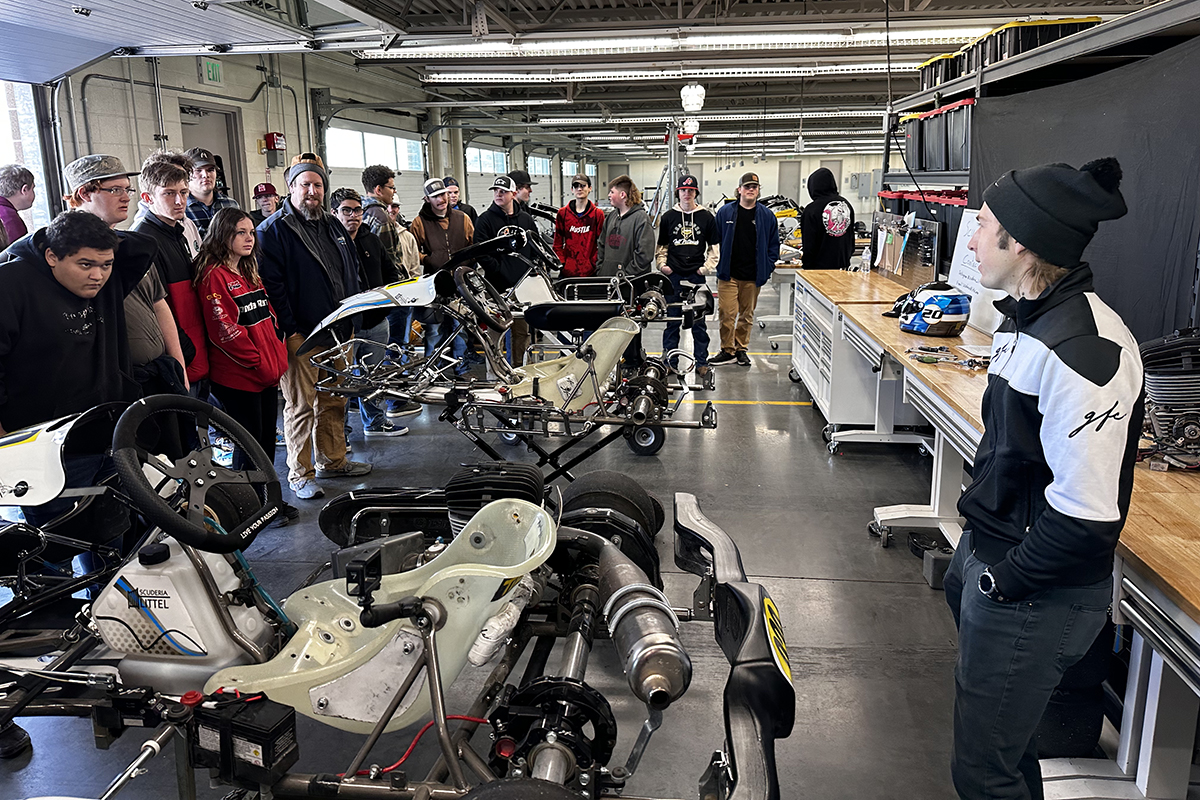 GFC dealer Scuderia Littel hosted an Open House to the Bonneville High School Auto Shop in partnership with the Utah Motorsports Campus (Photo: Scuderia Littel)
In the sport of karting, which regularly sees career-aspiring racers moving into cars each year, attracting new racers to take their place in the paddock is crucial. Playing on the popular line that karting is 'motorsport's best kept secret', the first steps that needs to be taken are education and awareness. Any effort that introduces new people to the sport should be considered a positive. While individual racers can accomplish this goal through their own social media platforms by producing content that educates their friends and followers, it's even more important that organizations and kart shops go on the offensive in terms of new customer identification and education.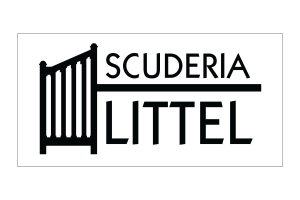 Back in early February, GFC dealer Scuderia Littel opened its shop doors in Utah to the Bonneville High School Auto Shop in partnership with the Utah Motorsports Campus. The students were welcomed by team principal Ayrton Littel and were then introduced to three new GFC SS31 racing karts in various levels of preparation for upcoming events. A quick tour displayed how a kart shop operates. Students got the opportunity see how chassis and motors are stored, what parts are kept on hand, and some examples of the tools and equipment that are used to keep the karts running at their best. They learned about the importance of chassis tuning and how even the slightest change can affect a kart's performance.
They also had the opportunity to view two-cycle 100cc and 4-cycle engines on the shop's assembly bench and learned the differences between the two types of engines. The tour concluded back at the main kart service area. Ayrton explained that the sport of karting is available to anyone and everyone as a fantastic hobby for all ages. Furthermore, it is one of the best ways to start a motorsports career, not only as a driver, but as a mechanic or entrepreneur.
The students then followed Ayrton outside and gathered around as a 100cc kart came to life on a stand. Just about everyone's hands were raised when Ayrton asked who wanted to drive it. Scuderia Littel shared the shop's social media and contact information with the students and is already enjoying conversations with potential new young entries to the sport, who expressed eagerness to come to a race this season.
"It was a breath of fresh air to see so many young gearheads take an interest in our sport," offered Littel. "It amazes me that we get such an overwhelming response from events like this from people who had no idea how accessible karting can be to them. Days like this bridge what should be a nonexistent gap between our world of karting and new members eager to join it."
Is your local kart shop or club trying to grow the awareness of the sport outside of the current community? If so, reach out to us at EKN and let us know. We'd love to promote it. The more ideas we can get out to the industry and community, the better.