SODI Racing Team – Sodikart the initial leader of the European KZ Championship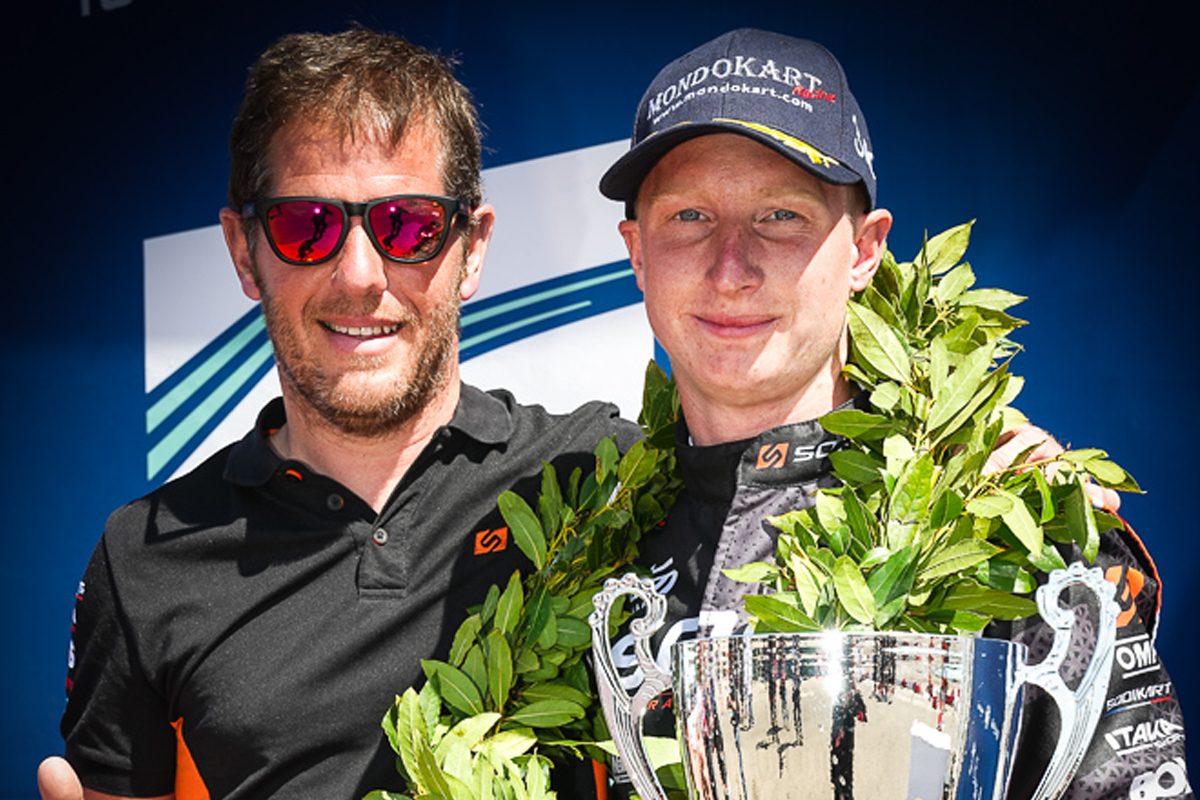 In Spain, in Zuera, the performance of Sodi chassis was certainly on the agenda for the first FIA Karting KZ / KZ2 meeting of the season, with excellent results in both categories. Leader at the end of the heats, winner of the Super Heat and on the Final podium in KZ after a very competitive race, Senna Van Walstijn took the lead of the European Championship. Thanks to the competitiveness of his team mate Emilien Denner, Sodikart is also leading the team ranking.
One year after Emilien Denner's victory in Genk and Senna Van Walstijn's victory in Cremona in the European KZ Championship, the Sodi Racing Team continues to shine in the most com-petitive category of international karting, this time on a track that is different again from the ones encountered in Belgium and Italy in 2022. High speeds, long fast curves that put the tyres to the test, powerful braking, hairpins and even strong winds characterise the difficult Zuera circuit, but this did not prevent the drivers equipped with the French chassis from pro-gressing in the best possible conditions.
Van Walstijn on the podium
In KZ, the event started with a clear run and a gain in power for the two drivers from the official Sodikart team. Senna Van Walstijn did not finish lower than 2nd place in the three heats and in the Super Heat, in order to secure his place in pole position for the Final. As for Emilien Den-ner, he transformed his 10th position in the Timed Qualifying into a 4th position for the main race on Sunday afternoon.
At the start of the Final, the Dutchman had a slightly slower reaction time and lost three plac-es in the process. "The start obviously played a big part in the outcome of the Final," said Senna. "By the time we got back to 3rd place, the two frontrunners had already pulled ahead. But there are two positive things to remember: we were very competitive and I left with the lead in the Championship. I also noticed that our chassis was not degrading the tyres very much, which is important at this level."
Long in the wake of his team-mate and holder of the second fastest lap in the race, Emilien had a small incident on the last lap, which pushed him back to 5th position.
"This is an extremely positive meeting which confirms that Sodikart is at the forefront of major international competitions, especially those of the FIA Karting," commented Julien Dexmier of Sodikart. "Senna could probably have aimed for an even better result without his hesitation at the start. However, he scored a lot of points in Spain and he will be determined to go for the title in July at Sarno. Both of our drivers were equally competitive, which allows us to lead the team standings. I would also like to congratulate the CPB Sport team and all its drivers in KZ2. Unfortunately, they were not short of race incidents. Jean Nomblot was 4th after the heats, but crashed in the Super Heat before coming back 10th. Thomas Imbourg crashed twice on Saturday. The young Yevan David showed his speed, but still lacks experience in the catego-ry. The best result went to Mattéo Spirgel, who drove a remarkable clear run, which he con-cluded in 5th position. All this gives us hope for the future."