Multiple Karting Series Working to Promote Safer Racing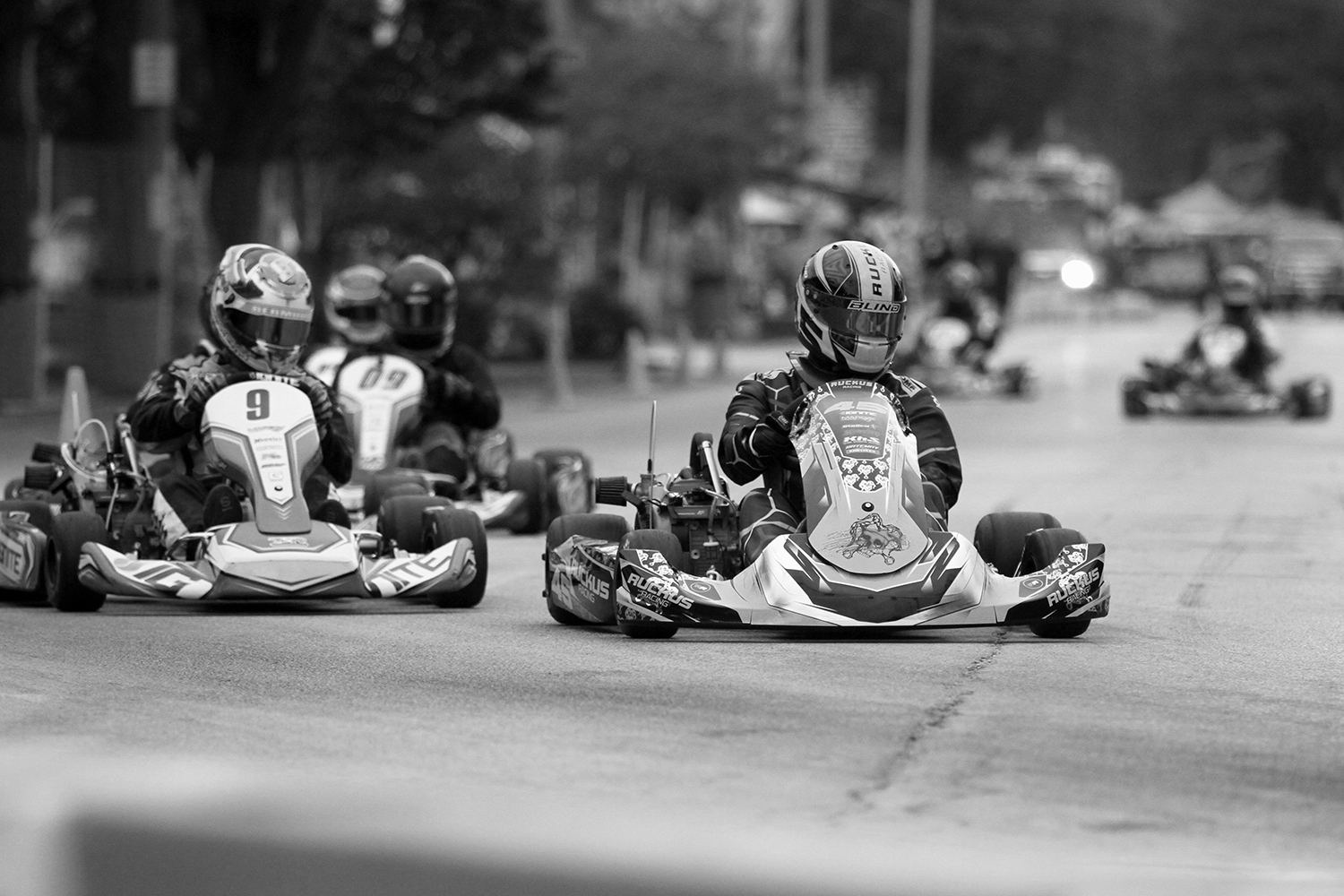 In the early days of kart racing, racers got together on weekends to race through streets, parking lots and eventually kart tracks. The attraction was that the racing was fun and fair with few accidents or injuries. The goal of many races and series continues to be to provide fun, challenging and safe racing. But we are hearing from many racers that modern-day kart racing has become much too physical.
"Racers understand the issue. The racing we are seeing on TV isn't kart racing. Karts don't have bodies, fenders or roll cages and most racers have to go to work or school on Monday," said Roger Ruthhart, president of the Xtream Rock Island Grand Prix street race, who started a discussion that many others have joined.
Among the races that will be focusing this year on returning safety and fun to kart racing are: Route 66 Series, Cup Karts North, South, Northeast and Canada, Ohio Sprint Series (formerly Buckeye Karting Challenge), Anderson Mayor's Cup Grand Prix, ROK Cup USA, and the Xtream Rock Island Grand Prix street race.
The group is not involved with a new kart licensing effort, although clearly driving issues will be addressed by the sport this year. The new group also encourages officials at local tracks to address the safe driving issues.
"Karting today has become much like hockey, seeing drivers push drivers off-track or into a barrier.  Back in the 80's and 90's, karting was just as aggressive on track, but there was more awareness of kart-to-kart contact because there was little to no bodywork.  When pushing a driver ahead, you often would have your toes touch their rear chrome bumper," said Kris McCrone, president of the Ohio Sprint Series (formerly Buckeye Karting Challenge). "We can all do a better job of policing the existing rules to help keep everyone safe. The Ohio Sprint Series stands in alignment with other series to work together for the safety of all."
That focus has already been put to work at ROK Cup USA races. "From what I've seen, our on-track ROK Cup crew makes a sufficient number of calls to keep the racing safe and fair. Of course, safety is our number one goal and one way we help accomplish a safe race is to keep over-aggressive driving to a minimum," said Mike Burrell, ROK Cup USA director.
Chris Kardashian, new head of the Route 66 Sprint Series, said his series will also be focused on those goals. Many of the top tier race series teams he has spoken with "believe as we do that there is too much rough driving in karting." His series is committed to controlling the contact.
"Our mission has always been to hold events that are competitive, family-friendly, well officiated AND safe. We strive to improve our officiating with every event we do, because the racers deserve the best experience possible. However, we are not the ones driving the karts," said Greg Jasperson of Cup Karts North America – North, South, Northeast and Canada (CKNA). "Ultimately the future of safety in our sport is up to the drivers and their mechanics and/or parents just as much as it is the officials at any given event. Together we need to work and continue to increase the level of safety and respect both on and off the track, which will only help karting continue to grow."
Long-time karter, race organizer and director Terry Riggins agrees with the renewed efforts. "The Anderson Sertoma Club and the Anderson Mayor's Cup Grand Prix endorses this alignment toward better and safer kart racing," said Riggins, who is also Xtream Rock Island Grand Prix race director.
"Over my years of organizing, and directing race events, drivers have always been aggressive and always claim they didn't create the incident. I take pride as an official that still races and I feel I can relate from both sides of the story," said Riggins. "Drivers need to be aware of, and fully understand, the rules and the conditions of the race course.  Driving infractions on track, taking a competitor out for whatever reason and whether you meant to or not, has to have consequences.
"This also ties into having respect for everyone. So many drivers do not have total respect for one another. This has to change. Everyone can do a better job of policing on track violations, and respect the existing rules, to help keep everyone safe.  Many races are being eliminated due to more strict insurance requirements and this can't be the future of karting. We must join together with other series and work together for the safety of all," said Riggins.
"I'm happy to encourage racers to support the races and series that are trying to make an important change to the sport. You can't look forward to a fun weekend if you are concerned about your kart and body being damaged. All of us will be working together, in our own ways, to bring safety and fun back to sprint kart racing. We welcome others to join the effort," said Ruthhart.