Skip Barber Racing School to Serve as Official Racing School of Andretti Autosport
Andretti development driver Sebastian Wheldon joins the 2023 Skip Barber Formula Racing Series, with support from Gainbridge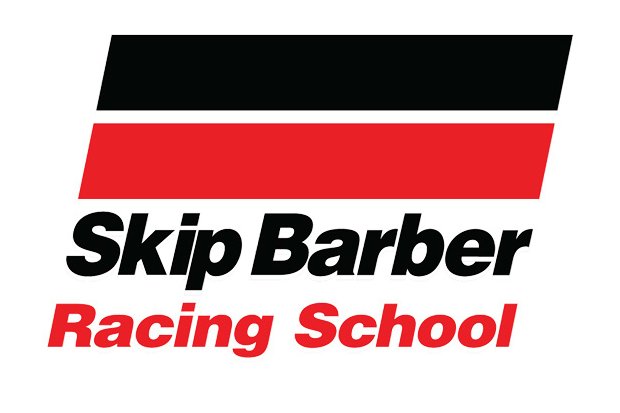 Andretti Autosport has today announced a partnership with Skip Barber Racing School, the world's largest automotive education and entertainment company. The partnership builds upon decades of history between the two brands, with over a dozen of Andretti's INDYCAR drivers, past and present, and five members of the Andretti family having been trained in Skip Barber programs.
The newest member of the Andretti driving family to train with Skip Barber will be junior development driver Sebastian Wheldon. Wheldon, the son of late, two-time Indianapolis 500 Champion Dan Wheldon, will make his Skip Barber Formula Racing Series debut, April 3-5 at Road Atlanta, with support from Gainbridge . Graduating from the karting ranks, this will mark the first season of car racing for the eldest Wheldon brother as he follows in his father's footsteps who enrolled in the Skip Barber Racing School Formula Car Lapping Day at WeatherTech Raceway Laguna Seca in 2000.
The 2023 Skip Barber Formula Racing Series will consist of eight weekends and 16 races that will offer drivers access to the most iconic tracks coast-to-coast. New this season, the Series will award $500,000 in scholarships with the overall Series champion being offered a scholarship valued at $100,000 to advance to the USF Juniors Series the following season.
MICHAEL ANDRETTI, CHAIRMAN & CEO, ANDRETTI AUTOSPORT
"Skip Barber Racing School represents one of the best training opportunities in the world for young racing talent. We've been fortunate to have a strong friendship over the years and are proud to be able to evolve this into a greater opportunity for our future racers. Sebastian (Wheldon) will take a big step in his career this year competing in the Skip Barber Formula Racing Series with Gainbridge, and we're excited to watch his continued development. I have no doubt he'll be up to speed quickly and will grow immensely in the Skip Barber program."
DAN DeMONTE, CMO, SKIP BARBER RACING SCHOOL:
"Learning to become a professional driver at the highest levels of our sport requires desire, talent, and great coaching. We are excited to partner with Andretti Autosport to guide Sebastian (Wheldon) on his championship journey. Both brands' history and combined legacies in the racing industry make for a perfect union between the organizations."
SEBASTIAN WHELDON, ANDRETTI AUTOSPORT DEVELOPMENT DRIVER, SKIP BARBER FORMULA RACING SERIES:
"I am super excited to compete in my first ever car race in less than a week. I have already spent a few days with Skip Barber doing their five-day racing school and it was an awesome experience.  All the team members are so knowledgeable, and I am looking forward to learning more as I start racing. It's an incredible opportunity to have the support of Andretti Autosport and Gainbridge in a program that has launched the careers of several notable professional open-wheel racing drivers."
With international racing experience, celebrated skill, and the firm belief that competitive race car driving was teachable, Skip Barber founded his legendary racing school in 1975. Since that first class, over 400,000 students have become racers and champions.
Today, we are the world's largest automotive education and entertainment company offering driving, offroad and racing schools at the finest tracks in America. We operate the Skip Barber Formula Race Series, field championship race teams in GT4, TC and TC America, create innovative OEM programs that elevate the finest automotive marques, and produce corporate programs that build teamwork and recognize outstanding achievement.
No experience rivals the Skip Barber Racing School. For more information on our programs, call us at 866-932-1949 or visit us online at skipbarber.com. Follow us on Instagram at #skipbarber or #skipbarberracingschool