Kart Republic: The European Championship Begins With Two Wins for KR in Valencia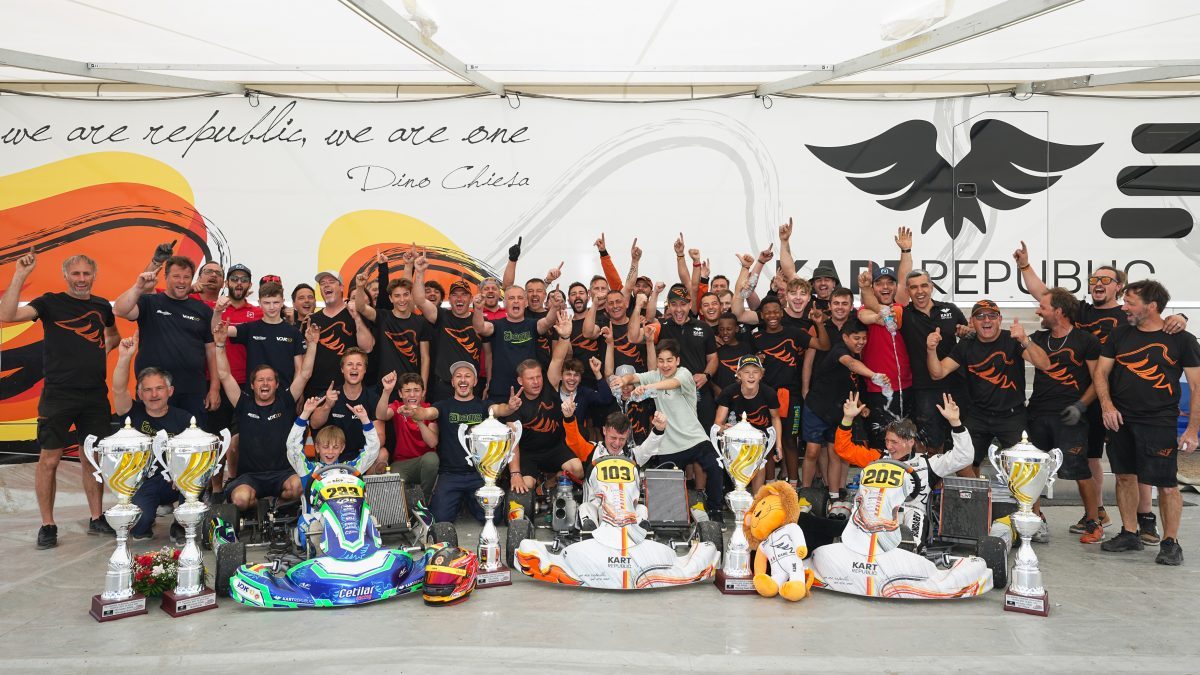 (Photo: KSP)
OK: second consecutive success for Joe Turney
Reigning European champion with Kean Nakamura-Berta, the KR-IAME team was keen to confirm that it remains a benchmark at the highest international level in this difficult category."After Joe Turney's victory two weeks earlier at the Champions of the Future Euro Series, we expected a reaction from the competition and it came," commented Dino Chiesa, Kart Repub-lic factory manager. "But in the end, Joe managed to confirm with a good win after starting in 6th position. I think Kean Nakamura-Berta and Alex Powell also had the performance to make the podium."
Alex set the fastest lap in the race but lost places early on and had to settle for 5th place. As for Kean, his teammate at Prema Racing, a penalty deprived him of a better position on the starting grid of the Final. He finished 10th ahead of three KR Motorsport drivers: Luka Sam-malisto, Thomas Strauven and Luviwe Sambudla. Luviwe was the fastest in his group in Timed Practice, as was Enzo Tarnvanichkul from Thailand.
OK-Junior: Double for KR
The Italian chassis shone with the MG prime tyres in OK, but this was also the case with the Vega options of the Junior: Thibaut Ramaekers (VDK Racing-Cetilar Racing) and Oleksandr Bondarev did the double, but also six KR-IAME combinations in the top ten. This result is also good news for the FIA Karting-homologated engines from the IAME factory, which has been a partner of KR Global Motorsport for many years and is always at the top!
Taym Saleh (Sauber Academy), who took pole position on Friday, finished 4th ahead of Niklas Schaufler (DPK Racing), Kian Fardin and Stepan Antonov (5th before a penalty).
Dino Chiesa's comment
"Weekends like this, with such good results, we want more! The racing was not easy though. We had to manage the increase in temperature between the morning and the afternoon, pay attention to the wind which became stronger on Sunday, manage the tyre wear in the heats and find the perfect set-up for the Finals with the new tyres. I congratulate the drivers and all those who worked alongside them. As in 2022, we expected to be strong in OK and we are also happy to have been very successful in Junior. Apart from 1st and 2nd places, it's very rewarding to have six chassis in the top 10."
"Valencia was the first FIA Karting event of the season and, going forward, I would like to see the regulations applied clearly, without confusion and the possibility of different interpreta-tions."