Race the 4 Hours of New York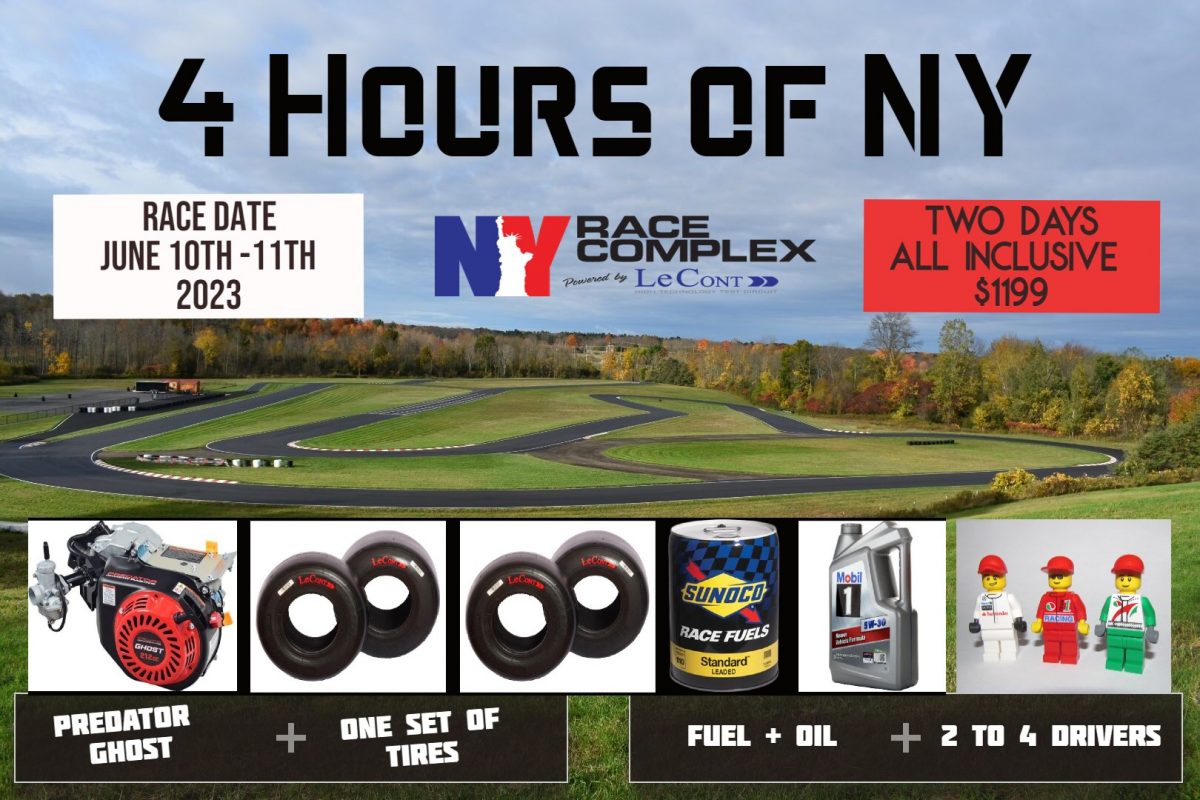 Have you ever thought about endurance racing and doing it without breaking the bank? Here it is! The rules are simple, you need a friend's kart, minimum 5 years of age and a 2 to 4 driver team. The event entry provides the rest. Track sessions, all driver passes for practice and race day, fuel, oil, new tires, and new engine. Yes, even the engine!
This event will be first of its kind using the 4 stroke Predator Ghost. Designed specifically for karting, makes it the perfect engine for the 4 Hours of NY. Being able to include the Ghost engine in the entry cost will ensure parity not seen anywhere in racing.
The race will be held on June 10th and 11th 2023. The first day of the event will include engine pickup and a full day of practice for all race drivers. While day two will host a warmup plus the first ever 4 hours of NY race.
Two classes will be offered for this race, with only weight being the difference. Weight averages of drivers will determine class of competition. With all drivers competing an equal amount of race time it will be true team effort. A special trophy will also be awarded to the over 40 top masters team.
Parity and a good rules package are already in place to keep the race even for all.  Engine, tires, fuel and oil will be kept in a Parc ferme condition throughout the event. It cannot be more even for all, may the best team win! For detailed rules and regulations use the link below..
Don't have a kart, tools or transport, we have shops that are all set to provide the whole experience, call us for participating team details.
Registration is now open and will be limited to 24 teams. Register now to ensure your team gets to compete in this first ever 4 Hours of NY.
Register here for $1099 Limited time only!