Nathan Dupuis Completes USPKS Event at Orlando Kart Center and Looks Forward to Florida Winter Tour This Weekend
Canadian fills 2023 schedule with events south of the border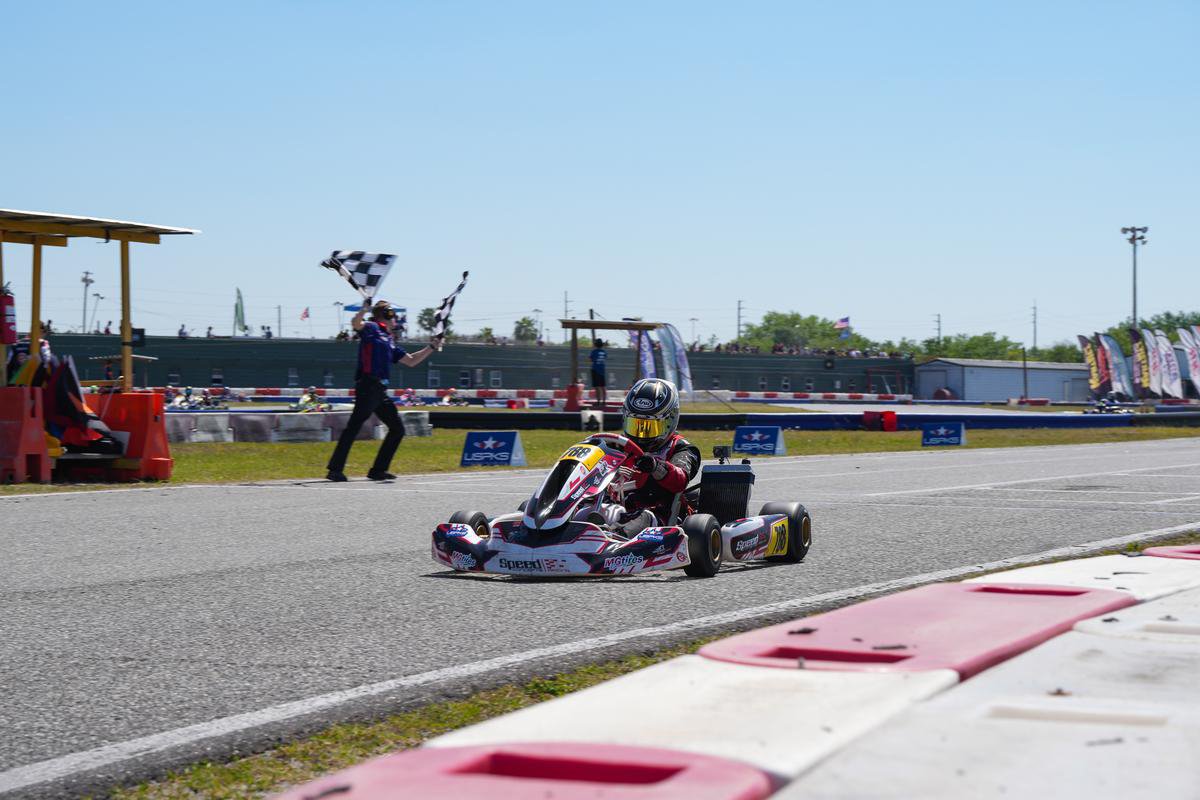 Nathan Dupuis will be back at Orlando Kart Center for the Florida Winter Tour finale this weekend
(Photo: Studio 52)
It's a new season of racing for Nathan Dupuis and it's set to be a busy one. Competing in several high-profile series in both Canada and the United States, Dupuis recently completed the opening round of the United States Pro Kart Series (USPKS) and is looking forward to this weekend's ROK Cup USA Florida Winter Tour finale at the Orlando Kart Center. With a full schedule that will see Dupuis battle in the Ron Fellows Karting Championship, Cup Karts North America (CKNA), and Superkarts! USA (SKUSA) Pro Tour, Dupuis is set to be in the seat 30-plus weekends in 2023.
Joining the Speed Concepts Racing program at the second round of the FWT, Dupuis was back with the powerhouse karting team in Orlando this past weekend for the first round of the United States Pro Kart Series. Closing the weekend with an 18th place result in the talent-filled X30 Pro Junior class, Dupuis gained knowledge and experience that will help him for years to come.
"I am learning so much with Speed Concepts Racing," expressed Dupuis. "They really focus on the driving aspect and their coaching is awesome. They welcomed me to the team with open arms, and I can't wait to continue to learn throughout 2023."
At just 12 years of age, 11 at the time of the USPKS opening round, Nathan Dupuis is one of the youngest in the junior ranks as he continues to hone his skills and build for the future. Excited to get back behind the wheel of a ROK-powered Redspeed by OTK chassis, Dupuis is looking to build upon his P11 result from the second round of the Florida Winter Tour, his first with Speed Concepts Racing.
Dupuis added, "This past weekend was more of a learning weekend for me. It was my first time with the IAME engine and MG tire package at Orlando, which is much different from the Rotax and other packages I raced in the past at the same facility. Next weekend I will be back in a ROK Junior kart and will work hard to achieve my goals."
Set to hit the track Thursday for pre-event testing, official practice, and qualifying and the first of three heat races will take place on Friday. Saturday will be the home of heats two, three, and the prefinal which will set the grids for Sunday's main events.
Stay tuned to the Nathan Dupuis social media pages for news, information, photos, and results from the event weekend.
For more information on Nathan Dupuis Motorsports, please contact Melissa Dupuis via email to Melissa@WorkSmartSafety.com or by phone to519.819.9887. To learn more about Nathan Dupuis Motorsports, please visit him online via his new social media pages on Facebook, Twitter, and Instagram by searching "Nathan Dupuis Motorsports".