WKA Gold Cup Implementing Changes Based on Customer Suggestions Starting with Whiteland
Pre-registration for Whiteland is now open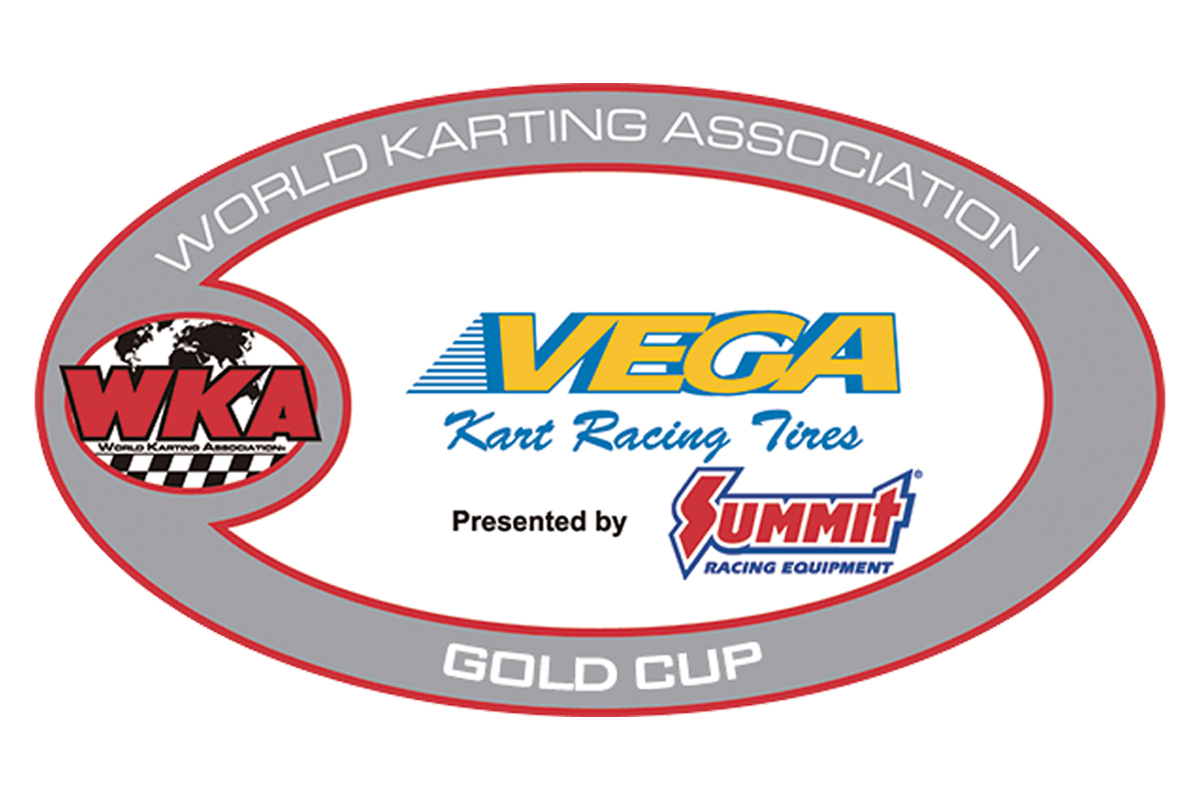 World Karting Association officials are announcing a number of changes to the 2023 Vega Tire Gold Cup Series presented by Summit Racing Equipment championship schedule and series class structure.
All class structure changes will begin with the next Gold Cup race — Rounds 1 and 2 of the North Region April 14-16 at Indiana's Whiteland Raceway Park.  Pre-registration for Whiteland is now open HERE.
In the South Region, Carolina Motorsports Park will now host Round 2 of the series on June 2-4. This is a change from the original Round 2 date at Lamar County Speedway May 26-28.
The South and North Regions will count drivers' best 4 of 6 races toward each series' class championship, meaning if you missed the Jacksonville opener, you still have an opportunity at a South Region championship by racing Rounds 3 and 4 at CMP and Rounds 5 and 6 at Jacksonville July 14-16.
WKA officials are pleased to return CMP's Carolina Kart Park to the Gold Cup Series schedule with the move to Charlotte Motor Speedway for the year-end North-South Shootout / Grand Nationals on Labor Day weekend, and the organization wishes to thank Georgia Sprint Karting Association for their cooperation.
Based on racer input and suggestion and in an effort to create and build its own series identity in 4-cycle sprint, here are the changes / updates to the 2023 Gold Cup class structure and age rules.
CADETS
206 Cadet Green Age Change to 7-10. Driver must be 7 years old.
206 Cadet Yellow Age Change to 9-12. Driver must be 9 years old.
Drivers can run both Cadet classes if their age permits them.
JUNIORS / SENIORS
Removal of 206 Junior Black class.
Addition of new class – 206 Featherweight for drivers age 14-UP. Minimum weight 345#. Driver must be 14 years old.
Junior Black drivers from Jacksonville that are age eligible will have their points transferred to 206 Featherweight.
206 Senior 350 Weight Change to 360#
206 Senior 370 Weight Change to 380#
IMPORTANT REGARDING 206 JUNIOR YELLOW AND FEATHERWEIGHT CLASSES 
Junior Yellow drivers that are age eligible can race in 206 Featherweight but not Senior 360 or 380.
Featherweight-only drivers not running Junior Yellow are eligible to race Senior 360 and 380.
"Being a member-owned organization, it's the organization's job to listen to our members' suggestions and take them under advisement if it meets what is best for the organization and competitors," WKA Chairman of the Board Mike Tetrault stated. "We thank Georgia Sprint Karting Association and all the race teams and families for their cooperation as we look forward to the remainder of the Gold Cup and karting season."
Click HERE for the updated 2023 class structure.
Click HERE for the updated 2023 schedule flyer.
Parking for Whiteland will open soon.
For all rules and information on the WKA / Vega Tire Gold Cup Series — including the April Whiteland timeline — visit worldkarting.com/series/gold-cup/.
via Kart Lounge