Xtream Rock Island Grand Prix Adds Three New Classes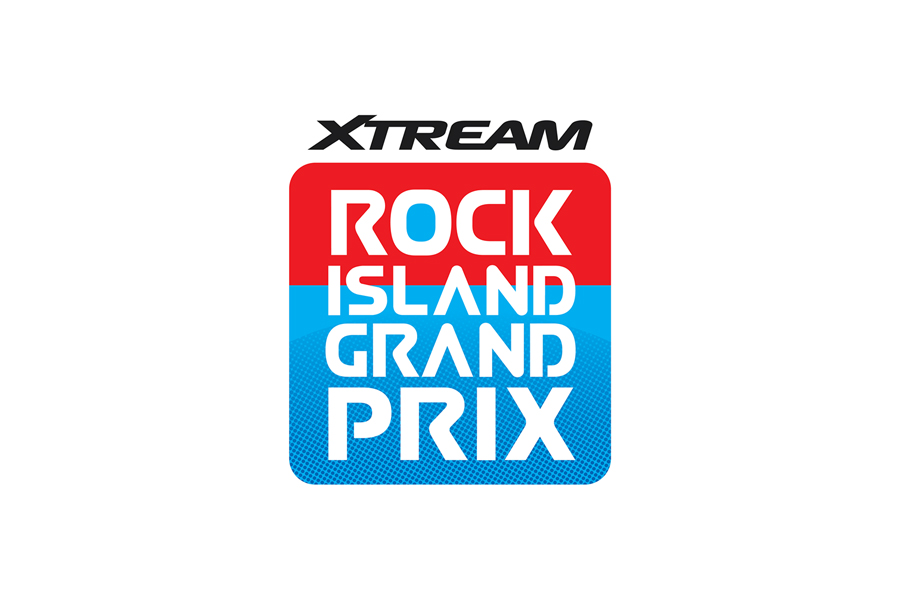 It's been almost 30 years since planning began for the first Xtream Rock Island Grand Prix, the world's largest and most prestigious karting street race. This will be the 28th edition. The sport has changed a lot in that time and sometimes it's hard to notice changes when you host one race a year. Rock Island organizers have taken a look at how they are doing and what might need to change. There are 2 major challenges and, in a sense, they go hand in hand: the racing needs to be safer; more support is needed from karters and sponsors due to growing costs to keep the event thriving.
"We know that for many racers, and future racers, Rock Island is a bucket-list event and the only place where so many different types of karting are featured and thrive," said Roger Ruthhart, president of the Grand Prix committee. "We're known for being fun on and off the track. and a challenging weekend. Briggs, 2-cycle, shifter and vintage race classes have had a healthy list of race offerings. Last year we even tried unsuccessfully to add an electric kart exhibition. This year we are inviting even more drivers to participate by adding 3 additional classes."
Briggs & Stratton Novice: This class is designed for the more entry level street racers who don't want to compete against the top national drivers. No one who has won at Rock Island before can enter this class. No bump drafting allowed and any contact while passing in corners will be discouraged and carefully scrutinized.
A unique Rok/Honda Shifter class: This class has been blended with Open Shifter in an adoption of a Stars Championship Series format where Rok and Honda karts will compete in both their own race and Open Shifter class at the same time. A driver could win the Rok class while finishing in Open Shifter at the same time.
The Grand Prix is also excited to be joined by Simpson-Bjerke Racing and Factory Kart Mid-East as sponsor of the race. "I just love racing and want to bring more people into karting, from all 50 states and as many countries as we can," said team principal Cortney Simpson. "It's the Superbowl of Kart Street Racing."
TAG Senior: At one time Rock Island was one of the largest TAG races in North America. Then entries declined and the class was dropped.
"But we've had TAG racers who want to compete here so we've brought it back and hope it offers another opportunity for racers and teams to support our event. And it's another opportunity for Rokkers, along with the shifters, and VLR in the 100cc Senior classes, to "Rok The Rock," said Ruthhart.
The race organization is excited about the new class additions and new sponsorship support in challenging times. "We are looking forward to the action the Factory Kart teams and others will add in these classes and others," he said.
Race classes on tap for 2023:
King of the Streets (Open Shifter)
King of the Rock Briggs 206
King of The Rock 100cc
Ignite Senior 1&2
Ignite Masters
Briggs & Stratton 206 Medium 1&2
Briggs & Stratton 206 Heavy 1&2
Briggs & Stratton 206 Masters
Briggs & Stratton 206 Novice
100cc (KA100, VLR, Yamaha KT100 Pipe)
Yamaha Sr. Heavy (4-hole can)
Open Shifter/Rok-Honda
Shifter Masters
Vintage Open
Vintage Mac
Vintage Yamaha.
*Classes with smaller numbers of entries may be run together and be scored separately.
A rules review is under way and will be posted to the website when complete. Spec tires will again be Hoosiers bought through registration, which is expected to open in May.
"Last year was challenging due to so much construction going on around the track. It's good for the city but challenging for our event," said Ruthhart. "While these projects continue, most of the exterior work will be done soon. We have also had good dialogue with the city which is planning downtown street work which should address some of our safety concerns. Other issues are also under discussion as part of the overall review of the event.
"Working with our partners at National Karting Alliance, we also plan to address spectator safety concerns raised by insurance underwriters," said Ruthhart. "But with a 4-time increase in our insurance costs, we need support from racers and new sponsors if the event is to continue."
Watch Rock Island's social media pages for details on Rules and Registration. Sponsor inquiries and race questions can be sent to rockislandgrandprix@gmail.com. A room block for racers has been set up at the Holiday Inn in Rock Island.