Jeshua Alianell Driver Announcement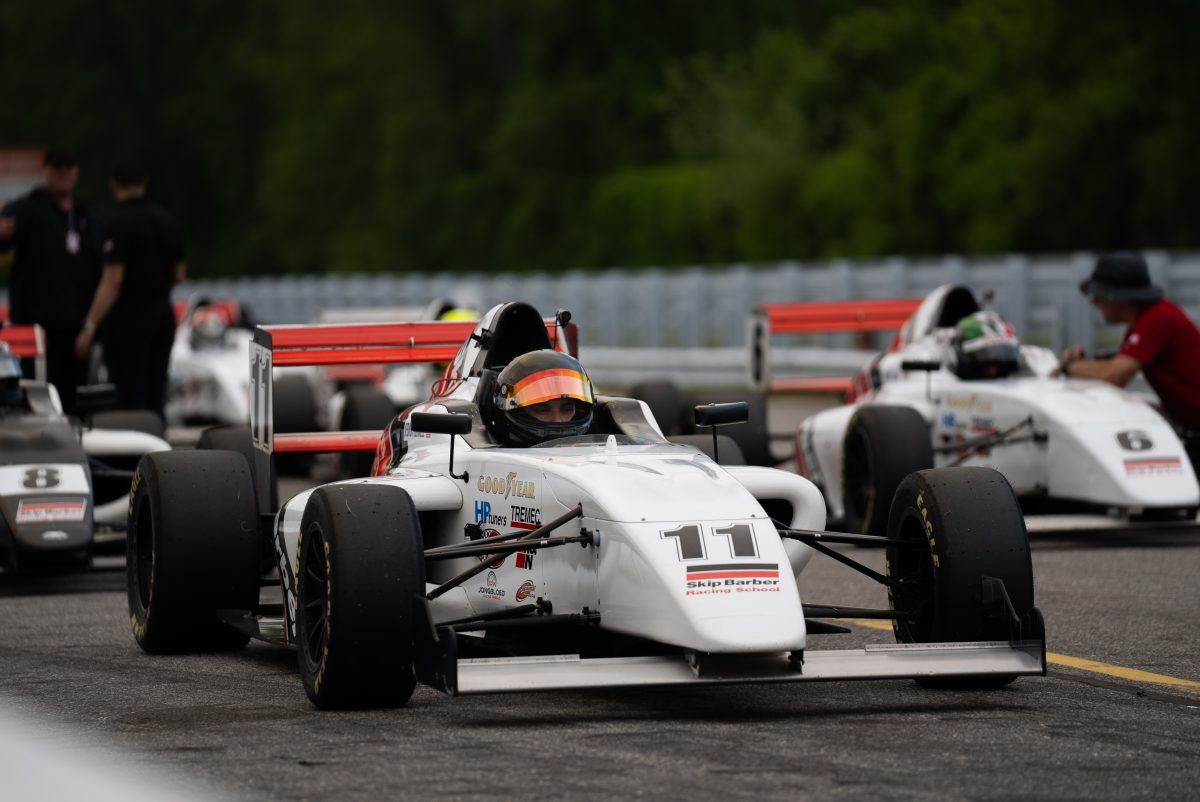 The Skip Barber Racing School proudly announces that Jeshua Alianell will return to the Formula Race Series full-time in 2023. The 18-year-old Texas native is set on claiming the championship as he enters his third season of competing in the Series after finishing runner-up in 2022 and 2021.
Alianell is one of many racers in the series who made his transition from karts to cars with Skip Barber Racing School. He competed in X30 Junior and then eventually Senior at Speedsportz Racing Park, where he won the X30 Junior Championship in 2018. In 2020, he finished fifth in the X30 Senior Texas Spring Racing Series. For Alianell, choosing the Skip Barber Racing School to make the jump was a no-brainer.
"I started researching different racing schools, and none of them could be compared to the Skip Barber Racing School," Alianell said. "Skip Barber Racing School has such a rich history in driver development, and I knew that was the place to go."
In his first two seasons, Alianell has secured 6 race victories and 12 podium finishes. With a long-term goal of competing in INDYCAR, Alianell hopes to secure the overall championship prize of a scholarship to compete in USF Juniors for the 2024 season.
"I feel like 2023 is my year to win the championship," Alianell said. "We're going to take it one lap at a time, continue to learn as much as I can, and apply what I've learned in the past two seasons."
When asked what track he was looking forward to the most, Alianell pointed towards his home track, Circuit of the Americas, where he completed his 3-Day and 2-Day Advanced Formula racing schools. Alianell credits his parents, Sam and Alice, his biggest mentors throughout his racing journey.
"As we all know, racing is a tough sport, and my parents have been with me through every moment in my career," Alianell said. "They have always believed in me, and no one has watched my back as close as them."
Join Jeshua in the 2023 Skip Barber Formula Race Series! Experience the thrill of competing behind the wheel of an open-wheel car on some of America's most legendary racing venues like VIRginia International Raceway, Lime Rock Park, WeatherTech Raceway Laguna Seca, and many others. Graduates of the Skip Barber Racing School 2-Day Advanced Formula Racing School and those valid racing licenses are eligible to compete in the Skip Barber Race Series.
The arrive-and-drive race series combines the expert coaching of Skip Barber instructors with a true spec series, utilizing state-of-the-art Mygale Formula cars, offering a premier amateur racing environment at world-class North American tracks. Equalized race cars and a focus on driver development allow a driver's true talent to determine the race outcome. The 2023 Skip Barber Race Series champion will win a scholarship to compete in the 2024 USF Juniors season, with second place receiving a full-season scholarship to compete in the Skip Barber Formula Race Series and third receiving a half-season Skip Barber Formula Race Series scholarship.
Learn more about our Formula Race Series by clicking here.