Face2Face: EP64 – Challenge of the Americas – OK-N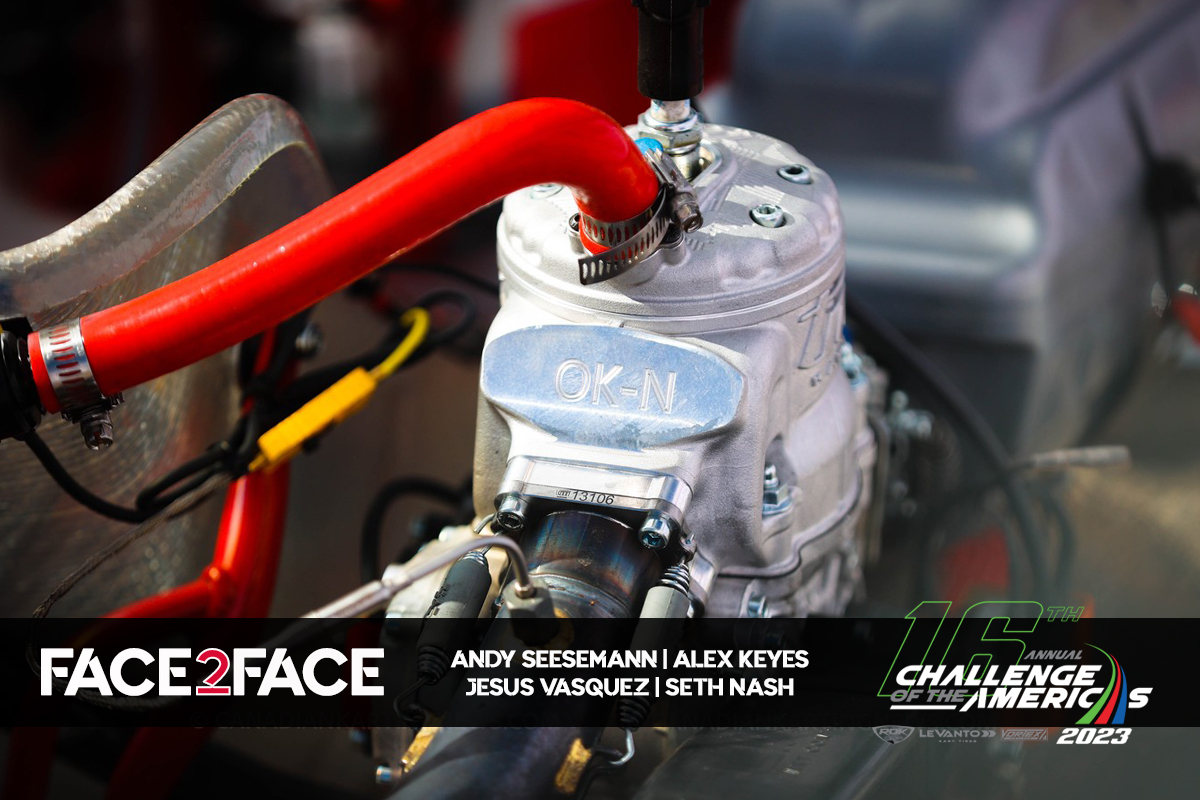 eKartingNews has launched a new program for social media and the EKN Radio Network – Face2Face. The show is broadcasted live over Facebook and YouTube, with the audio version making its way to the only 24 hour / 7 days a week radio station.
Episode 64 is focused around the new OK-N engine platform, which made its debut at Challenge of the Americas 2023 opener at the Musselman Honda Circuit in Tucson, Arizona earlier this month. EKN's Rob Howden and David Cole welcome event promoter Andy Seesemann, OK-N racer and kart shop owner Alex Keyes, Jesus Vasquez of P1 Engines, and Seth Nash of Nash Motorsportz to discuss all aspects surrounding the global debut of the OK-N right here in the USA.
Visit the EKN Podcast page or find all the podcast episodes on Podbean.com, iTunes, Google Play, or Spotify by searching EKN Radio Network.
---