2023 ROK Cup USA Florida Winter Tour – Piquet Entertainment & Race Park – Sunday Report
(Photo: Canadian Karting News)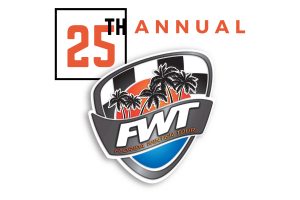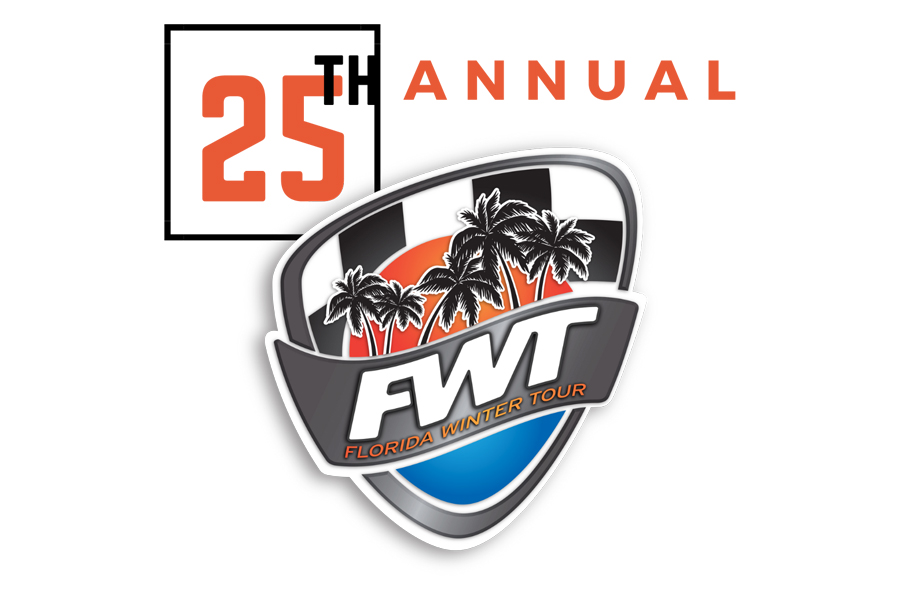 With a point increase of 33% from round one in St. Pete, ROKKERs descended on the Piquet Entertainment & Race Park for Sunday and the main events for the second round of the ROK Cup USA Florida Winter Tour. A split schedule saw five main events in the morning with an additional five main events in the afternoon and when the final checkered flag flew, championship battles had been cemented as drivers look forward to the final round next month at the Orlando Kart Center in Orlando, Florida.
ROK VLR Junior
Aiming to keep his perfect weekend intact, Ernesto Rivera (Rolison Performance Group) led the ROK VLR Junior field to the green flag for today's main event courtesy of his prefinal win yesterday. Alongside him was the Canadian Speed Concepts Racing driver Anthony Martella with Chad Dokken Racing's Steven Miller slated to start third. On the outside of row two was Leonardo Escorpioni (Zanella Racing) with row three being occupied by another Chad Dokken Racing driver in Emma Scarbrough and Goodwood Kartway's Jordan DiLeo.
With the first start aborted due to the entire field moving too quickly, the second start was picture-perfect with Steven Miller getting to the inside of the two drivers on the front row to take the lead right off the bar. With Rivera dominating the weekend, the target was planted on his back and the rest of the drivers went for it. Miller led early as Emma Scarborough made it a Chad Dokken Racing one-two at the end of lap one. Rivera wasted no time getting back to the second position at the start of lap two as the two laps in the final were the first two laps in Junior competition all weekend long that he did not lead. Rivera slipped by Miller for the lead on lap three as Anthony Martella looked to rebound from a poor start that saw him back in the fifth position behind Leonardo Escorpioni. As Rivera went to the lead on lap three, Scarborough followed him through to second pushing Miller down to third and then to fourth the next lap as Escorpioni was through for third. Escorpioni was by for second a lap later as he looked to be the best of the rest in the early stages of the main event but by lap five, Rivera had opened the gap to more than two seconds to the rest of the field. DiLeo and John Antonino (Tesoro Raceworx) held onto sixth and seventh as Speed Concepts Racing's Turner Brown was up three positions to eighth ahead of Chad Dokken Racing's Christopher Aitken and David Ybarra (Tesoro Raceworx). At the halfway mark, Rivera led by 3.030 as Martella was able to get by Miller for the fourth position. Escorpioni continued to run in second just a few kart lengths ahead of Scarborough with a similar gap to Martella and then Miller. The top-nine remained unchanged for the middle third of the race with Supertune USA's Shun Sekiguchi making headway from deep in the field to enter the top-ten with four laps remaining. Martella moved into a podium position with two laps remaining disposing of Emma Scarborough, but it was all Rivera up front who had a nearly six-second gap. Rivera drove to the win with Escorpioni in second and Martella earning his first Florida Winter Tour podium with a third-place effort. Emma Scarborough crossed the line in fourth ahead of Steven Miller in the fifth position.
ROK VLR Senior
Dominating the VLR classes over the weekend, it was another Rolison Performance Group driver that led the field to the green flag in the Senior ranks as Weston Duchak lined up inside of Iron Rock Motorsports' Helio Meza on the front row. It was the Piquet Sports entry of Joseph Botting who solidified the inside row two starting spot courtesy of his third-place result in the prefinal while a pair of Canadians occupied the fourth and fifth positions, Sara Vico (Prime Powerteam) and Aidan Shimbashi (PRO), while Miles Hewitt (Tesoro Raceworx) rolled off sixth.
Having never earned a race win on the national campaign before, Weston Duchak led the field to the green and assumed the lead as lap one completed. Joseph Botting moved to second in an aggressive opening lap as Meza slotted into third. A lap later, Meza, the current point leader, would suddenly slow and retire from the race with an apparent engine issue giving Duchak a huge lead up front. Botting continued in P2 ahead of Vico, Rahim Alibhai (ANSA Motorsports), and Gracian Rzedzian who was up eight positions in two laps to fifth. Iron Rock Motorsports had a disastrous opening few laps as with Meza on the sidelines, teammate Brayden Domingue also retired as they were dropping like flies in VLR Senior. Duchak led by 3.5 seconds after only five laps as he was in a league of his own as Botting had a similar gap in second. The battle raged on for third as Vico was just ahead of Rzedzian in third and Alibhai. Rzedzian snuck by on lap seven to steal the third position from Vico to put the Tecno Kart USA driver in a podium position as Miles Hewitt (Tesoro Raceworx) moved to fifth on lap eight gaining six positions in eight laps. A few laps later, Hewitt was out with a mechanical DNF with Duchak still up front looking for his first FWT win and well on his way with a six-second lead with four laps remaining. With karts spaced out, it looked as if the podium positions would be unchanged unless of mechanical issues as Duchak led Botting and Rzedzian. Duchak drove to the easy win ahead of Botting, Rzedzian, Vico, and Alibhai.
ROK Mini
Courtesy of his prefinal win on Saturday afternoon, AKT Racing's Julian Rivera led the field to the green flag in the ROK Mini category alongside perennial front-runner and Team Benik driver Kai Johnson. Tyrone Kemper scored the third position on the prefinal results to line up on the inside of row two with Mottazsport driver Max Cristea along his outside while Antonio Pizzonia Neto (Orsolon Racing) occupied the inside of row three alongside Racing Edge Motorsports' Deonarine Decklan.
It was a perfect start the first time for the ROK Mini drivers as several drivers had impressive starts from inside the top-ten as Rivera led but Pizzonia Neto was up three positions to second while David Zhao was up four spots to third. Johnson slotted into the fourth position ahead of Kemper as Royce Vega (Team Benik) was up three spots to the sixth position. The front five remained unchanged on lap two but Fion Shi (Supertune) advanced from ninth to sixth to bring his Tony Kart into the fight. Johnson was by Zhao on lap three to put his Benik in a podium position as he went to work to close the gap on the lead duo. Max Cristea was back in the sixth position but the fastest kart on track on lap four as he looked to move his way forward. Lap five saw Cristea move into the top-five disposing of Kemper. While Rivera led, he was losing pace to the drivers chasing him as Pizzonia Neto and Johnson had closed the gap to run nose to tail. At the halfway mark, it was still Rivera out front by the slimmest of margins, but it was Johnson who was on the move sliding by for second and pushing Pizzonia Neto down to third. Cristea retired on lap eight with an issue as he fell down the running order opening the door for championship rivals to get the edge they need with only one round to go. Rivera, Johnson, and Pizzonia Neto ran nose to tail with five laps remaining as it was still any driver's race to win with Zhao and Vega lurking in fourth and fifth. Johnson took the lead in turn thirteen on lap ten bringing Pizzonia Neto with him to second. Rivera was back to the lead on lap eleven as the leaders battled bringing Zhao to the party upfront. A lap later it was Johnson back to the lead as the high-speed game of chess continued with some of the youngest drivers on the Tour. It was Rivera back to the lead ahead of Pizzonia Neto and Johnson when the white flag flew as the top-four were separated by just four-tenths of a second. Rivera drove a perfect last lap to earn the race win with Pizzonia Neto and Johnson set to join him on the podium. David Zhao battled at the front but was unable to make a move and was forced to settle for fourth while Tyrone Kemper was fifth.
ROK Shifter Master  
Former Formula One competitor and current Orsolon Racing driver Antonio Pizzonia Jr. took a commanding win in the ROK Master Shifter prefinal to earn the main event pole position with International Motorsports' Daniel Dibos to his outside. It was DRT Racing's Jose Montalto in P3 for the launch while the privateer effort of Alex Mueller lined up on the outside of row two in the fourth position. Scott Presti (Presti Racing) would look to advance forward from his fifth-place starting position as he lined up next to PSL Karting's Luis Gautier.
It was Pizzonia Jr. who was able to grab the holeshot and rocket to the lead in the ROK Shifter Master final with Dibos forced to slot in behind him in the second position. Scott Presti had a great opening lap gaining two positions and moved himself into a podium position early on as Montalto and Mueller fell to fourth and fifth. Pizzonia was clearly the class of the field and after only three laps, had stretched his lead to 2.314 over Dibos. Rene Martinelli (TB Kart USA) was showing speed deeper in the field and moved into the sixth position as he looked to earn a top-five result in the sixteen-lap final. At quarter race distance, Pizzonia's lead had grown to 3.1 seconds as the battle was for the second through fourth positions. Through the middle portion of the race, positions remained static as the ROK Shifter Master drivers found it difficult to make any moves on the bumpy Piquet race facility. Eight laps in and eight to go, Pizzonia led by 4.352 over Dibos and Montalto who was able to get by Presti for third. Lap ten saw Martinelli run into issues and was forced to retire from the sixth position advancing Gautier and the drivers behind him. A lap later, Mueller was able to get by Presti for fourth as Presti began to lose pace to those around him. One driver not losing any pace was Pizzonia Jr. out front and at three-quarters race distance, his gap was now 5.528. Pizzonia drove to a commanding win taking the checkered flag by 5.689 as he coasted the final two circuits as Dibos and Montalto crossed the line in podium positions. Alex Mueller and Scott Presti rounded out the top-five.
ROK Senior
2022 Florida Winter Tour Champion Matheus Morgatto (PSL Karting) was looking to defend his title and with the prefinal win Saturday lined up on the preferred inside front row for today's final. Nash Motorsportz' Blake Nash started to his outside while PSL Karting teammate Diego Ramos would be pushing Morgatto into the first corner as he started directly behind in third. Beside Ramos was the Speed Concepts Racing entry of Jorge Ortiz who had consistently moved forward throughout the weekend with Helio Meza (Iron Rock Motorsports) and Karol Pasiewicz (International Motorsport) occupying row three and the fifth and sixth positions.
An aborted start on the first time by saw the Senior drivers regroup and pair up in their original starting positions for a second attempt. Morgatto paced the field perfectly on the second time by and as the lights went green, he jumped to the lead followed by his PSL Karting teammate Diego Ramos. Blake Nash settled into the third position as Jorge Ortiz made an aggressive attempt to maintain his starting position in turn one and went around after being hit from behind. One kart was up and over on lap one as the driver walked away from the flip as Marijn Kremers retired after contact. The biggest mover in the opening lap was Racing Edge Motorsports' Connor Zilisch as he was up seven positions to sixth and ran behind Morgatto, Ramos, Nash, Meza, and Pasiewicz. Nash would hang on to the bumpers of the lead two as he tried to separate the teammates and give himself a fighting chance at the win. With several ongoing battles in the top-ten, keeping track of the ever-changing positions was difficult. Eight laps down and eight to go, Morgatto continued to pace the field up front, but it was Blake Nash who settled into the second position ahead of a quickly fading Diego Ramos in third. Helio Meza fought his way forward squeaking by Ramos late in the race to move into a podium position as Connor Zilisch was up into fifth and chasing down the lead quartet. Cameron Weinberg (Tesoro Raceworx) was working his way forward and while he looked to be in contention for a top-ten result, retired just four laps from the end. Up front, the 2022 ROK Senior Champion Matheus Morgatto was untouchable and drove to a 3.556 win, his second win in as many races, over Nash and Meza who would join him on the podium. Ramos salvaged a P4 result, just ahead of Zilisch in fifth who gained eight positions, a majority at the start of the race. Nolan Bower (Prime Powerteam) gained fifteen positions to cross the line sixth as he was the biggest mover in the main event.
ROK Master
With a last-lap pass to score the win in yesterday's ROK Master prefinal, Renato Jader-David (Orsolon Racing) led the field to the green flag for the main event today alongside International Motorsports' William Isaias. Japanese driver Takeharu Nakamori racing out of the Supertune stable lined up third and to his outside was Racing Edge Motorsports star Andre Nicastro. The privateer effort of Alex Mueller would roll off the grid in fifth as Martin Stone put another Racing Edge Motorsport driver in the front three rows of the grid.
It was a sixteen-lap final for the ROK Master drivers and the first attempted start was waved off as anxious drivers looked to get the jump on their competitors. Start two was picture-perfect and Jader-David was able to assume the lead right out of the gate. Isaias struggled from the outside of the front row allowing Nakamori and Nicasto by for second and third, but he slotted into fourth just ahead of Martin Stone. Nicastro was by for second on lap three as he set the fastest lap of the race to this point, still 1.2 in arrears of Jader-David. The Orsolon Racing driver answered the call up front and reset fast time on lap four to stretch his lead to 1.5 seconds over Nicastro as Isaias was by Nakamori for third on lap five. Jader-David continued to stretch his lead and by the halfway mark as the front five remained static as no positions changed hands. With four to go, Jader-David had a three-second lead up front and looked like he would drive to the win uncontested. Drama on the final lap saw both Jader-David and Stone retire handing Nicastro the win ahead of Isaias and Nakamori in second and third respectively. Alex Mueller was gifted a P4 result, just ahead of David Laplante (Premiere Karting) in fifth Daniel Robertson (Speed Concepts Racing) in sixth.
ROK Micro
Pulling double duty on the weekend, Antonio Pizzonia Neto (Orsolon Racing) was at the pointy end of the field in Mini ROK and started the Micro ROK final from the inside of the front row courtesy of his prefinal win yesterday. Gavin Dakay (Zanella Racing) occupied the outside of the front row, just ahead of Maxwell Macha (SLA). Canadian privateer Hudson Jack Urlin was having his best event south of the border and started today's final from fourth along with Piquet Sports driver Josh Bergman and Orsolon Racing's Juan Diego Garciarce.
The green flag flew for Micro ROKKERs and it was Pizzonia Neto who maintained his presence at the front of the field ahead of Macha, Bergman, and Garciarce who all moved forward pushing Dakay outside the top-five on the opening circuit. Garciarce was by Bergman on lap two for the third position as the front four drivers were nose to tail and had opened a gap on the fifth-place driver that was now Hudson Urlin. Joao Paulo Bonadiman (Orsolon Racing) moved into the top-five on lap four as he was up four positions and looking for a podium result. Nico Orbezo (Iron Rock Motorsports) battled in seventh but on lap five, dropped a wheel and fell down the order to 13th. Garciarce made his bid for the lead on lap fourteen and made the move stick pushing Pizzonia Neto to second just ahead of Macha as the front four still ran nose to tail. Garciarce made a huge mistake on lap eight as he overshot a corner and immediately was swallowed up by his competitors. Pizzonia Neto was back to the lead with Macha and Bergman in tow as Garciarce fell to P4 ahead of Bonadiman. Garciarce recovered on lap nine to move back into a podium position getting by Bergman for third, but Pizzonia Neto and Macha had opened a one-second gap up front as they ran nose to tail. Garciarce turned the fastest lap of the race in third as he looked to close the gap with three remaining. With lapped traffic ahead, anything could happen as Garciarce closed the gap to just over eight-tenths of a second with three to go. Garciarce made it a three-kart party up front setting the fastest race lap once again as he moved to second on the penultimate lap as Orsolon Racing drivers ran one – two. Later that lap, the two Orsolon Racing drivers got together and handed the win to Macha. With one lap to go, Macha inherited the lead and on the final lap, was 1.1 ahead of Bergman and Garciarce. Macha would drive to the win as Garciarce and Bergman crashed battling for second. Macha won his second national race in two weeks with Bonadiman and Urlin joining him on the podium in second and third. Colton Schniegenberg (GWR Racing) finished fourth, just ahead of Matheus Ramalho (URace) in fifth.
ROK Junior
The most dominant Junior driver of the weekend would lead the field to the green flag in ROK Junior as Ernesto Rivera, already a victor on the day in ROK VLR Junior, scored the pole position courtesy of his prefinal win yesterday. Teddy Musella made it an all Rolison Performance Group front row while Speed Concepts' Anthony Martella, a podium winner from this morning, slotted into the third position. Mottazsport's Enzo Vidmontiene put his Parolin in the fourth position just ahead of the Chad Dokken Racing driver Emma Scarborough in fifth and Orsolon Racing's Lorenzo Castillo in sixth.
Just as he did in ROK VLR Junior, Rivera led the field to the green as he looked to get out front and pull away as he had done in every official junior session all weekend long. Martella was able to get by Musella on the opening lap and brought Scarborough with him to third as he settled into fourth ahead of Vidmontiene. Lap two saw Vidmontiene push Musella wide on an attempted overtake with Sarah Bradley (Mottazsport) and Leonardo Escorpioni (Zanella Racing) following him through. Lap three saw Rivera open a 1.5-second gap up front as he was well on his way to another dominating performance as Martella looked to be the best of the rest in second. Caleb Campbell (Speed Concepts Racing) was up thirteen spots in three laps after a DNF in yesterday's prefinal as he ran 11th while Steven Miller was up 17 spots to ninth. Rivera went purple on lap five to stretch his gap to 2.2 as Sebastian Garzon (Orsolon Racing) moved into fifth, up five positions in five laps. Vidmontiene was by Scarborough for third as Steven Miller continued his charge moving to six, up twenty spots in just six laps. Caleb Campbell looked to follow suit as he was up 16 positions to eighth. At the halfway point, Rivera was clear by 2.525 as Martella was 1.968 clear over Vidmontiene. The pace for Miller and Campbell had stalled as they now ran sixth and seventh but needed to close the gap to the front five with some fast and consistent race laps. Garzon was the next driver to make a move as he slipped by Scarborough for fourth. Nobody had anything for Rivera up front as he slowly inched away lap after lap. Garzon was hungry for a podium finish and after getting by Scarborough a few laps earlier, he was able to move to third disposing of Vidmontiene.  With two laps remaining, Vidmontiene was back by Garzon as the Orsolon Racing driver seemingly lost power for a brief second. The checkered flag flew with Rivera scoring the win ahead of Martella in second. The battle for third raged on as Garzon was back by Vidmontiene for third after a few corners of wheel banging with Scarborough slotting into the fifth position. Vidmontiene was pushed back to eighth in the final results and Garzon to tenth due to post-race penalties elevating Scarborough, Miller, and Campbell to third, fourth, and fifth.
ROK VLR Master
In a dramatic prefinal yesterday with on track action that jumbled the running order, Kim Carapellatti (Carapellatti Racing) earned the prefinal win and accompanying pole position for today's main event. LFB Racing's Alex Dal Bon joined him on the front row in P2 while Ryan Molina (SLA) and Cristian Vomir (Tecnokart USA) lined up third and fourth respectively. Goodwood Kartways' Mark Pavan would begin his quest for a podium result from the fifth position after a penalty in the prefinal knocked him back a few positions with Luis Quinones (LFB) alongside in P6.
Carapellatti led the field to the green for the ROK VLR Master final and assumed the lead at the close of the first lap with outside front row starter Alex Dal Bon slotting into second. Movement behind them saw Vomir dispose of Molina for third as Mark Pavan retired elevating Luis Quinones and Galo Barros (Magik Kart USA). Carapellatti jumped out to a one-second lead at the end of lap four but the fastest kart on track was Vomir in third as he chased down Dal Bon in his hopes to get by and make a run at Carapellatti. Molina was the next to retire pushing Quinones and Barros up into the top-five as it was a race of attrition in ROK VLR Master. With positions remaining static until lap nine, Vomir was able to get by Dal Bon for second as Carapellatti began to fade and fall into the clutches of the Tecnokart USA driver. Dal Bon was back by Vomir with five laps remaining as the duo was back within half a second of Carapellatti for the lead. With two laps remaining, Carapellatti continued to lead Dal Bon and Vomir and stretched a small gap when the double sticks were raised as Dal Bon came under attack from Vomir. Carapellatti drove to the win, his first career Florida Winter Tour victory, as Vomir drove over the back of Dal Bon in turn three but both soldiered on. Carapellatti wins followed by Vomir, Dal Bon, Quinones, and Barros.
ROK Shifter
It was the Marijn Kremers (PSL Karting) and AJ Myers (Magik Kart USA) battle in ROK Shifter as Kremers got the best of Myers on Saturday scoring the prefinal win and pole position for the main event. Myers, who was disqualified in post-race technical inspection, would be forced to drive with aggression to get his way back to the front of the field. Round one winner Josh Conquer (Carblos Racing Engines) lined up fourth with the best seat in the house and despite sore ribs, aimed to take the fight to Kremers as he was out dueled by Giorgio Carrara who started second courtesy of the Myers DQ.
The final race of the weekend was the one that everyone was waiting for as the ROK Shifter drivers headed out onto the track just after 3:00pm local time. Kremers selected the inside of the front row and jumped to the early lead as Hunter Pickett and Josh Conquer were both out on lap one due to separate incidents. Myers went from 16th to seventh in one lap and by lap three was fourth, up twelve positions. Kremers led by 2.482 over Collin Daley (DRT Racing), Carrara, Myers, and Giano Taurino (Checkered Motorsports). Lap five saw Myers move to the second position and with eleven laps remaining, would look to close the gap and take the fight to Kremers. Lap six saw Myers go half a second faster than Kremers to close the gap from 3.2 to 2.7. Lap seven saw another huge lap by Myers as he took another one second out of the lead of Kremers. The battle was on up front as the rest of the drivers were left to battle for third on back. At the halfway mark, Kremers still led but the gap dropped to 1.123 as Myers had the bit in his teeth and wanted the round two win. Daley settled into third ahead of Carrara and Taurino as Vincenzo Sarracino (VS10 Karting) was sixth ahead of Lucio Masini (Power House Racing). With seven laps to go, Kremers was .471 ahead of Myers but through turn twelve, Kremers blocked the advances of Myers as the pair were tooth and nail for the win. Lap eleven saw Myers by Kremers in turn seven as he looked to pull away. Kremers could do nothing but watch as Myers drove away as he clearly had the fastest kart on track. Leading for a lap and a half, Myers had stretched his lead to 1.491 and with three laps remaining, had increased that gap to 1.923. With three laps to go Sarracino had contact and fell down the running order elevating Ricardo Lechuga (Orsolon Racing) and Bayklor Griffin (Orsolon Racing) to sixth and seventh. Myers went purple with two laps remaining to increase the gap to almost three seconds as he handily drove to the win. Former KZ world Champion Marijn Kremers finished second as Collin Daley rounded out the podium in third with Carrara in fourth and Taurino in fifth. Following the race, Myers was disqualified at the scales for improper tire usage handing the win to Kremers. Courtesy of his inherited win, Kremers now is able to battle for the title in Orlando.
For a complete set of results click HERE.
Next up for the ROK Cup USA Florida Winter Tour is the final round over the March 16-19 weekend at the Orlando Kart Center.