2023 ROK Cup USA Florida Winter Tour – Piquet Entertainment & Race Park – Friday Report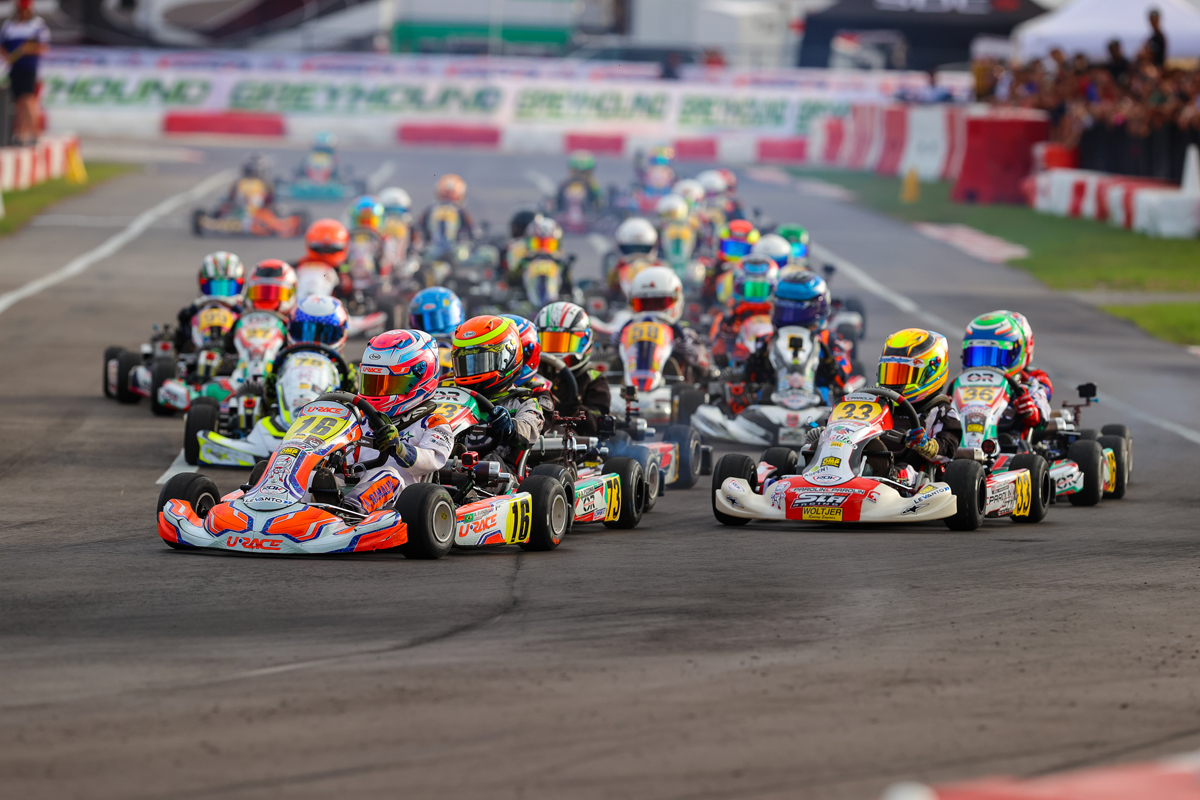 (Photo: Canadian Karting News)
The second round of 'Official Competition' for the 2023 ROK Cup USA Florida Winter Tour took to the track today at the tight and twisty Piquet Entertainment & Race Park. ROKKERs were back at it yesterday for a full day of practice while this morning featured two rounds of additional practice before qualifying and the first wheel-to-wheel racing of the weekend.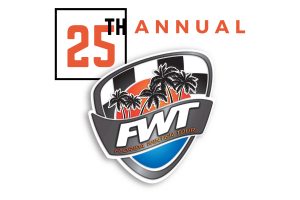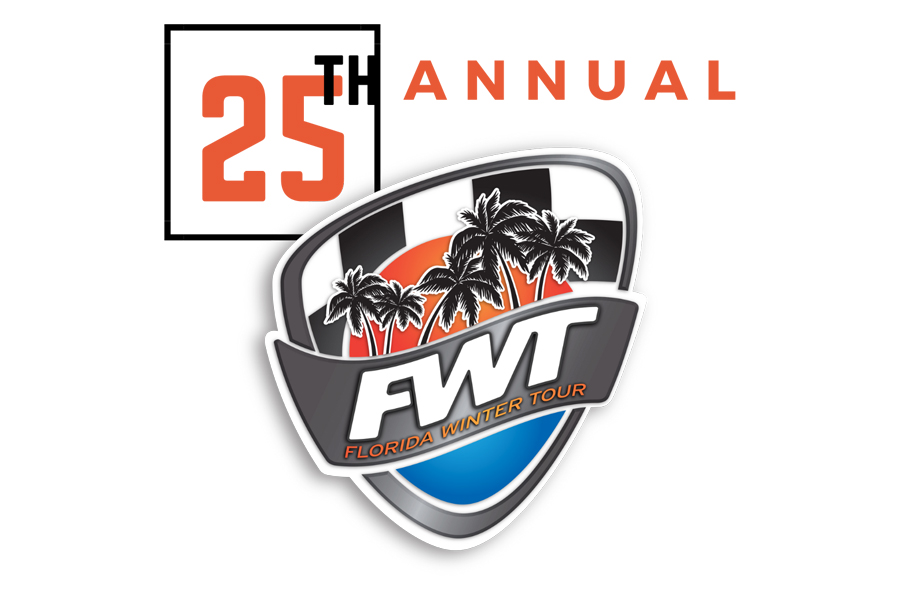 ROK VLR Junior
Qualifying Results
1. Ernesto Rivera (Rolison Performance Group)
2. Leonardo Escorpioni (Zanella Racing)
3. Anthony Martella (Speed Concepts Racing)
4. Jordan DiLeo (Goodwood Kartways)
5. David Ybarra (Tesoro Raceworx)
Heat #1
Courtesy of his pole position, Ernesto Rivera led the field to the green flag in ROK VLR Junior while Anthony Martella moved to second ahead of the biggest mover on the opening lap, Steven Miller, who was up four positions to third. David Ybarra was fourth ahead of Escorpioni who struggled in the opening complex of corners. With a ton of contact in the opening few laps, several drivers were nursing their wounded equipment around the track as Rivera pulled away up front. In just seven laps, John Antonino (Tesero Raceworx) was up 20 positions to P8 while Carson Weinberg (Tesero Raceworx) was up 19 spots to tenth. With two laps to go, Rivera was 4.5 seconds to the good over Martella as he was the fastest driver on track. Rivera drove to the easy win ahead of Martella, Escorpioni, Steven Miller (CDR), and Ybarra in fifth.
ROK VLR Senior
Qualifying Results
1.Weston Duchak (Rolison Performance Group)
2. Helio Meza (Iron Rock Motorsports)
3. Joseph Botting (Piquet Sports)
4. Gracian Rzedzian (Tecno Kart USA)
5. Brayden Domingue (Iron Rock Motorsports)
Heat #1
A pile-up on the opening lap took four drivers out of the race early but Weston Duchak and Helio Meza were able to get away unscathed and lead the field of VLR Senior drivers. Brayden Domingue was up two positions to run third as Joseph Botting and Miles Hewitt (Tesoro Raceworx) slotted into fourth and fifth.  Sebastian Matthews (Prime Powersports) was up five positions in three laps to run sixth. Up front Duchak had opened a nearly one-second gap, but Meza was able to shrink that as the race reached the mid-way point. Meza made a bid for the lead with two laps remaining and could have wrecked both the leaders but backed out of his move allowing Duchak to drive to the win. Meza held on for second as they were eight seconds ahead of the third-place finisher of Botting. Hewitt was able to earn himself a P4 finish while Domingue wounded out the top-five. Following post-race penalties, Duchak kept the win with Meza in second. Botting was dropped to P5 due to a penalty elevating Hewitt to third ahead of Domingue.
ROK Mini
Qualifying Results
1. Antonio Pizzonia Neta (Orsolon Racing)
2. Max Cristea (Mottazsport)
3. Kai Johnson (Team Benik)
4. Decklan Deonarine (Racing Edge Motorsports)
5. Julian Rivera (AKT)
Heat #1
A pair of Parolin drivers would lead the field to green, but Pizzonia Neta got the jump on Cristea who struggled to get up to speed much to the likes of Kai Johnson who moved into second. Johnson moved to the lead on lap three disposing of Pizzonia Neta in turn six as Cristea battled his way back forward to third and a lap later moved his way to second, and just a few corners later, moved by Johnson to the lead. On lap five, Johnson was back to the lead as he paced Pizzonia Neto, Rivera, Cristea, and Luis Nunez (Orsolon Racing) who rounded out the top-five. It was a battle up front with all the drivers racing clean and exchanging positions lap after lap. Johnson took his turn back out front and then Pizzonia Neto and Rivera took the lead as the white flag flew. Halfway through the lap, Johnson was back to the lead with Rivera falling to third. Johnson wins ahead of Cristea, Rivera, Pizzonia Neto, and David Zhao (Goodwood Kartways). Following the race, Cristea was dropped two positions in the order of the results due to a penalty to fourth elevating Rivera and Pizzonia Neta to second and third.
ROK Shifter Master
Qualifying Results
1. Daniel Dibos (International Motorsport)
2. Antonio Pizzonio (Orsolon Racing)
3. Jose Montalto (DRT Racing)
4. Scott Presti (Presti Racing)
5. Alex Mueller (Privateer)
Heat #1
Daniel Dibos selected the inside lane for the start of ROK Shifter Master, but it was Pizzonia who got the holeshot and jumped to the lead. Pizzonia led early over Dibos and stretched his gap to 1.667 after just one lap with Dibos in second and Scott Presti in third while Jose Montalto led Kori Matthews (VTM Racing Engines) in the fourth and fifth positions. With a layout that proved to be difficult to pass in the gearbox classes, the top-five remained constant through the first half of the 11-lap race, but Pizzonia looked to have a nose cone coming loose on lap seven, but it would not affect his speed. Pizzonia went on to take the heat one win ahead of Dibos, Presti, Montalto, and Mueller.
ROK Senior
Qualifying Results
1. Matheus Morgatto (PSL Karting)
2. Diego Ramos (PSL Karting)
3. Blake Nash (Nash Motorsportz)
4. Santiago Fernandez (AJF Racing)
5. Connor Zilisch (Racing Edge Motorsports)
Heat #1
It was an all-PSL Karting and BirelART front row in ROK Senior as Morgatto led Ramos, but it was Ramos who jumped to the lead during the opening lap. Morgatto was able to move back to the point on lap two and brought Blake Nash with him as they moved into the top two spots. With ROKKERs running different lines throughout the race, some passes looked easy while other drivers were forced to use aggression to make their move forward. Jose Hernandez (Orsolon Racing) and Cameron Weinberg (Tesoro Raceworx) had contact in the middle of the pack as they looked to chase down Helio Meza but up front, it was Morgatto who had set sail. Morgatto drove to a nearly two second win over Blake Nash who held Ramos at bay for the second position. Both Connor Zilisch and Jorge Ortiz (Speed Concepts Racing) each gained one position to finish fourth and fifth in the first ROK Senior heat race.
ROK Master
Qualifying Results
1. William Isaias (International Motorsports)
2. Renato Jader-David (Orsolon Racing)
3. Mike Rolison (Rolison Performance Group)
4. Alex Mueller (Privateer)
5. Andre Nicastro (Racing Edge Motorsports)
Heat #1
Starting third, it was Mike Rolison who jumped to the lead exiting the second corner as he looked to run and hide. Andre Nicastro moved from fifth to second in the first two laps as pole position winner William Isaias and Renato Jader-David had fallen to third and fourth respectively. On lap four, something happened to Jader-David as he retired forcing Nicastro to take evasive action and lose momentum. Martin Stone (Racing Edge Motorsports) advanced forward to third bringing Takeharu Nakamori (Supertune) with him to fourth as Nicastro fell to fifth. Nakamori was able to get by Stone for third on lap eight, but all eyes were up front as Isaias chased down Rolison and was within two-tenths at the start of the final lap. Making a move for the lead two corners from the end, the front two made contact but Rolison was able to hang on to beat Isaias, Nakamori, Stone, and Nicastro.
ROK Micro
Qualifying Results
1. Matheus Ramalho (URace)
2. Maxwell Macha (SLA)
3. Antonio Pizzonia Neto (Orsolon Racing)
4. Juan Diego Garciarce Davila (Orsolon Racing)
5. Josh Bergman (Piquet Sports)
Heat #1
It was an eight-lap heat for ROK Micro drivers with Matheus Ramalho leading the field to green. Leading the first lap, Ramalho fell to second on lap two as Pizzonia Neto advanced forward to the point. Piquet Sports driver Josh Bergman was up two spots in the opening two laps and moved forward another one on lap three to run second. Bergman moved by Pizzonia Neto on lap four, but Pizzonio was able to get back by a few corners later. Pulling Ramalho back to the lead group, he was able to sneak by Bergman for second as Davila and Macha rounded out the top-five. Just past the halfway mark, Pizzonia Neto continued to lead, now over Bergman and Ramalho. Davila moved to second on lap seven to make it an Orsolon Racing one–two as the white flag flew. Davila and the third-place runner of Bergman had contact a few corners later but no harm no foul. Pizzonia Neto scored the heat one win ahead of Davila, Bergman, Ramalho, and Macha.
ROK Junior
Qualifying Results
1. Ernesto Rivera (Rolison Performance Group)
2. Sebastian Garzon (Orsolon Racing)
3. Teddy Musella (Rolison Performance Group)
4. Anthony Martella (Speed Concepts Racing)
5. Caleb Campbell (Speed Concepts Racing)
Heat #1
Steven Miller (CDR) picked up three positions on the original start but fell one spot by the close of lap one to trail leaders Ernesto Rivera, Teddy Musella, Sebastian Garzon, and Caleb Campbell. Martella fell to sixth but moved back to fifth at the start of lap two with a bold move into the first corner but had contact with his teammate, Campbell, on the same lap slowing their progress slightly. Big contact a few laps later saw several drivers fall down the running order including Martella, much to the like of many others. Rivera was out to a 1.3-second lead by the end of lap five as Musella, Campbell, Miller, and Garzon rounded out the top-five.  With action happening throughout the field, Leonard Escorpioni (Zanella Racing) battled in the seventh position behind Canadian Joseph Launi (Powerhouse Racing) and just ahead of Mottaz duo Sarah Bradley and Enzo Vidmontiene, who had both made major headway forward. The front four drivers remained evenly spaced as the race wound down but fifth through tenth were battling tooth and nail for every position. Rivera went on to sweep the Junior classes in every official session on the day taking the win ahead of Musella to make it an RPG one-two finish.  Speed Concepts racing driver Caleb Campbell finished third ahead of Garzon and Launi.
ROK VLR Master
Qualifying Results
1. Alex Dal Bon (LFB Racing)
2. Mark Pavan (Goodwood Kartways)
3. Cristian Vomir (Tecno Kart USA)
4. Kim Carapellatti (Carapellatti Racing)
5. Luis Quinones (LFB)
Heat #1
Alex Dal Bon jumped to the lead at the start of the ROK VLR Master heat one as Cristian Vomir was able to get by Mark Pavan for second. The top-four remained unchanged until lap eight when Luis Quinones was able to get by Kim Carapellatti for fourth. Dal Bon scored the win ahead of Vomir despite only having the fourth-fastest lap of the race. Mark Pavan, Quinones, Carapellatti and Galo Barroes (SLA Racing) completed the top-six as Ryan Molina and Martin Allen were unable to make the full race distance.
ROK Shifter
Qualifying Results
1. AJ Myers (Magik Kart USA)
2. Marijn Kremers (PSL Karting)
3. Giorgio Carrara (International Motorsport)
4. Vincenzo Sarracino (VS10 Karting)
5. Joshua Conquer (Carblos Racing Engines)
Heat #1
The battle between AJ Myers and Marijn Kremer was stoked and ready to go in heat one as they locked out the front row and were set to do battle. Myers scored the pole by the slimmest of margins but when the lights went green, it was Kremers who got the jump to corner one. Kremers led Myers through the first lap but a slight mistake entering the first corner allowed Myers to squeak by for the lead. Vincenzo Sarracinio was able to put his TB Kart in third keeping up with the fastest two drivers in the country and ahead of round one winner Josh Conquer and Collin Daley (DRT Racing). Kremers went purple on lap four to get back within two-tenths of Myers as the front two ran in lockstep out front.  With the front five remaining static through the midway point, Giano Taurino (Checkered Motorsports) was up four positions to sixth, but he lost that position one lap later to Giorgio Carrara who had qualified third. With two laps to go, Sarracino was forced to retire due to a broken bumper letting Conquer through to third. Myers drove to the win ahead of Kremers, Conquer, Daley, and Carrara.
*All results are unofficial at the time of posting.
ROKKERs will return to the track Saturday morning for heats two and three before the prefinals will run late in the day setting the grids for Sunday's main events. For a complete set of results click HERE