2023 NYRC Kart League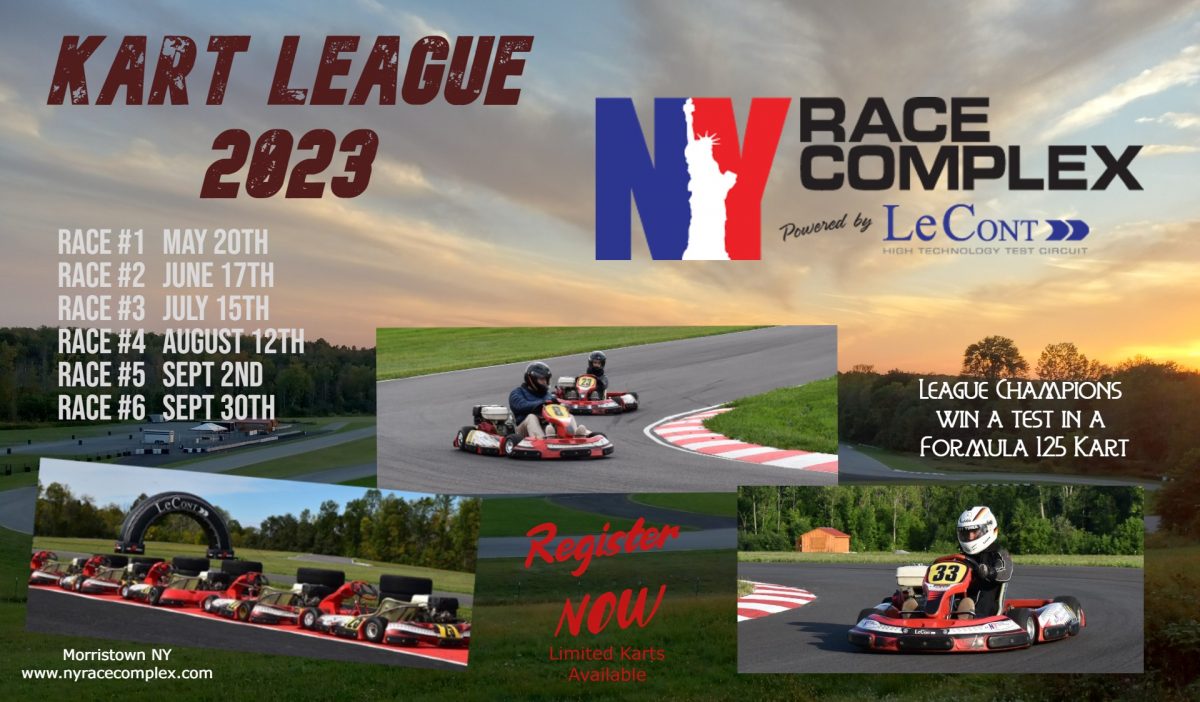 NYRC steps it up with an all new 2023 NY Kart League! Prizes, awards and of course bragging rights included in this championship. Most racing programs come with considerable hurdles, owning a kart, transporting and maintaining to mention a few! Not Kart League, we handle everything, you just come and compete. Super popular with local drivers however reserved for first come first serve. Check out our reviews, you will be hard pressed to find more equal karts or a better track to run a league. Two classes will be run to accommodate lighter and heavier drivers, both year end champions will receive a multi session test in a 36 HP full competition racing kart provided by our in-house racing team. Thinking about it, register now these spots will go fast.
Visit our website to sign up for one, some or all the league races in advance. Try a season pass or our all new flex plan. Need more information check out the website and shop to get fine print details.